Mothers are special and nobody wants to loose them because they work round the clock without any complaints to keep us happy. They curb their desires to fulfill yours and do everything for their family and children. Mothers are just gift given to every single person by God.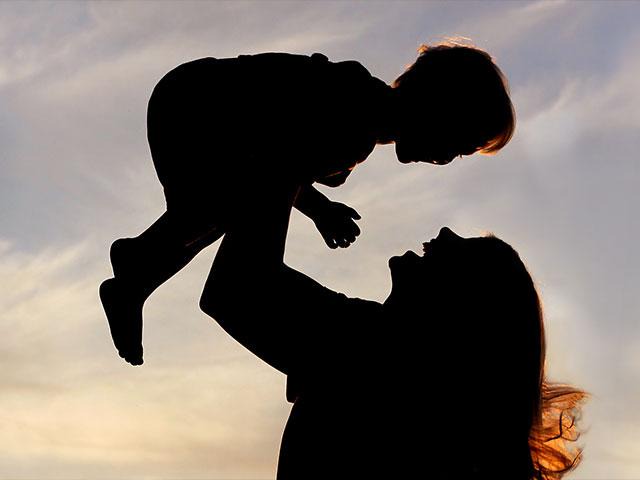 Parental love more especially motherly love conquers, it's a great source of better emotional stability that reduces the chance of psychological disorders and boost self esteem which improves the health of their children.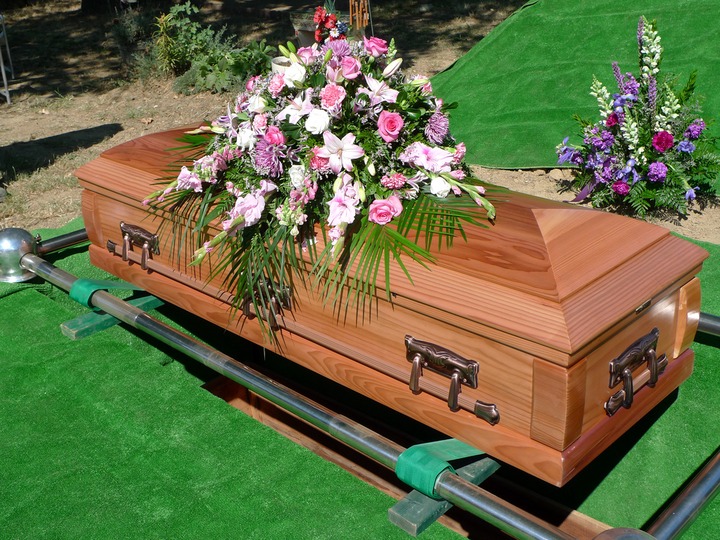 Here the son had an agreement with his mother that he's going to get her a new stove for her kitchen, apparently the mother was in the hospital fighting for her life, and she told the son how bad she wants the stove.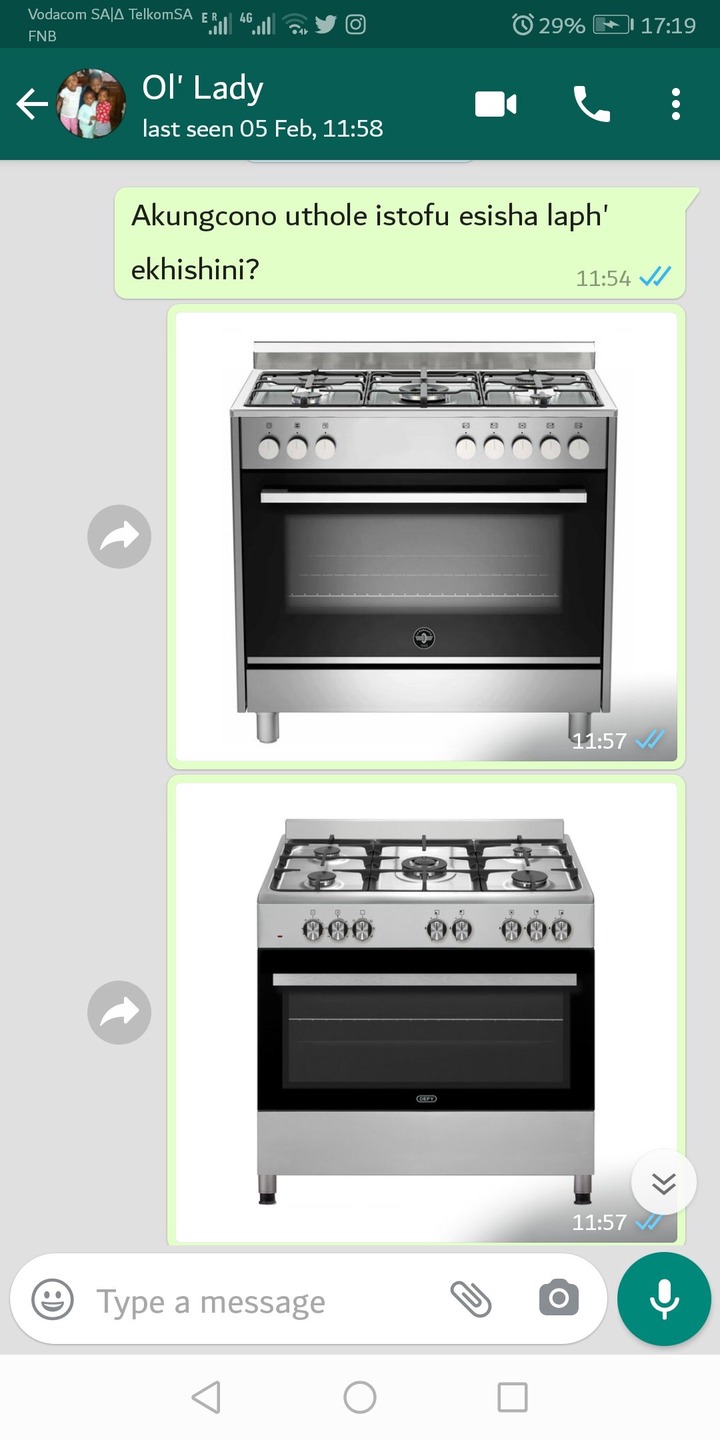 The son kept on telling the mother to fight for her life though she was in a critical condition where she was been sustained by oxygen machines and it's so unfortunate that with the words uttered by her son she couldn't make it. It is sad that the mother past away and now the son has to buy her a coffin to bury her mother. She passed away before she gets the stove he promised to buy her when she get discharged from hospital. Her soul rest peacefully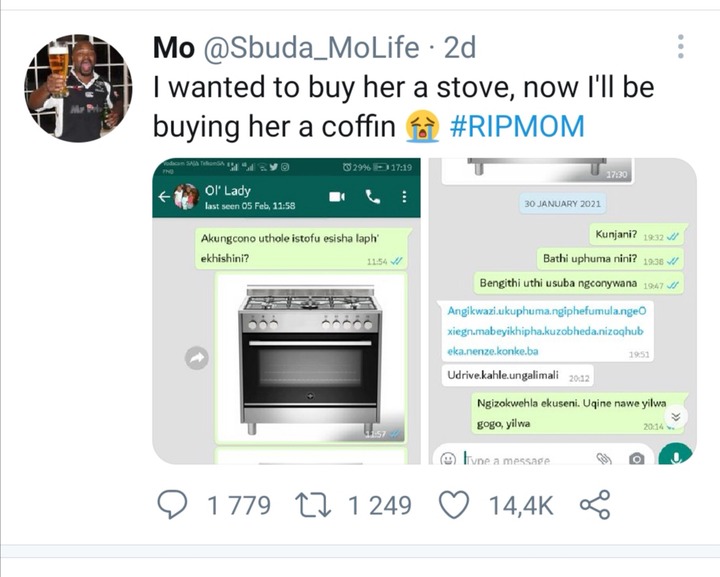 Content created and supplied by: Reneey (via Opera News )