Some good news for those living with HIV, a new treatment method is on the way
European medicines regulator gave the go ahead for the very first injectable treatment of the HIV and AIDS virus. The new injection treatment could pave a move away from the daily taking of pills by patients, which comes with a lot of challenges for patients. The new injection way of treatment is aimed at doing away with the daily consumption of pills to a new system which allows patients to take an injection instead which will last a couple of months in their system.
Living with HIV which causes aids comes with lots of challenges for patients. They often have to spend long hours in queues when it's time for them to collect their treatment. Such queues also doesn't afford those living the virus the privacy they deserve. On top of that patients have to keep up with ensuring they consume their pills on a daily basis. There has been a serious need for those in the field of science and the medical industry to come up with ways which will make life easier for those living with HIV. The newly proposed form of treatment will come in handy for patients as it will cut the time spent at hospitals and pharmacies by patients as well as the challenge of remembering to drink the pills on a daily basis. A cocktail of two antiretroviral drugs, riprivine and cabotegravir, can be administered to patients every few months to control the virus instead of a daily consumption. "The two medicines are the first anti-retroviral (ARV) drug that comes in a long-acting injectable formulation. This means that instead of daily pills, patients receive intramuscular injections monthly or every two months", the European Medicines Agency said in a statement. The new cocktail of rilpivine and cabotegravir work together to block the ability of the virus to replicate. It has been estimated that they are over 38 million people globally who are living with HIV according to the World Health Organization's figures. So far there is no treatment for the virus and patients take ARV's to control it and they have to do that on a daily basis for their survival. The new treatment will bring a much needed relief to those living with the deadly virus if it eventually comes co Africa.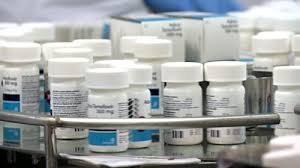 Content created and supplied by: Sanelemavimbs81 (via Opera News )