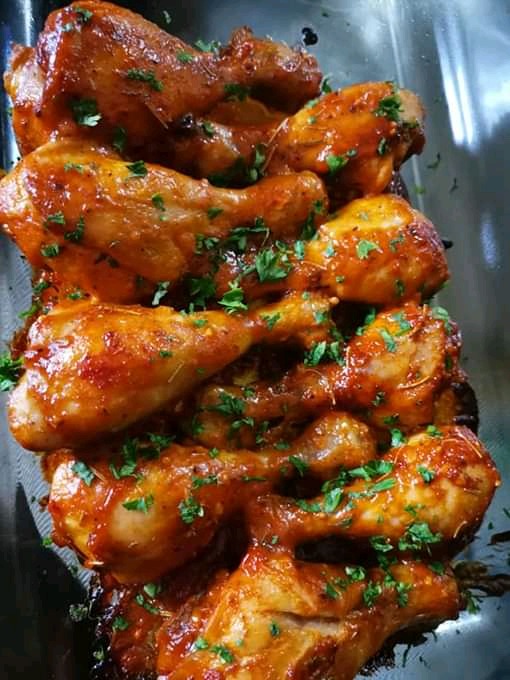 Prepared, coated chicken in the picture
Image: Source Facebook
Content by Bongiwe Shange
Food is what makes the family happy. Ensure when you are the breadwinner you put food on the table. When you did not have food for many days ,you could die. That's why food is essential.
This is what you can prepare for the special occasion or Sunday meal.
You can buy the ingredients at any food retailers. These are the chicken recipe you can prepare:
1.Ten chicken drumsticks
2.50ml mayonnaise
3.15ml Dijon mustard
4.15 ml olive oil
5.10ml rosemary
6.10ml thyme
7.3 cloves of minced garlic
8.15ml paprika
9.15ml chicken seasoning
10.salt and pepper
Method/preparations
Rub and coat the meat ,cover it with the foil and set in the fridge for 30 minutes.Layer in a roasting pan and bake for 35 minutes. Remove foil and bake for 20 minutes. Serve the family and enjoy the meal.
Content created and supplied by: BLuCommunityNews (via Opera News )