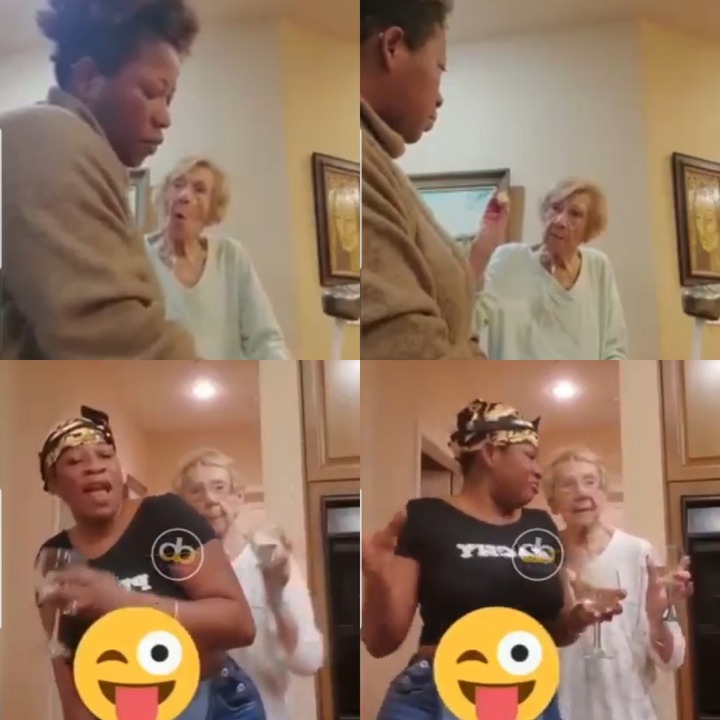 Do you remember the video that was showing the grandmother who was spitting at the face of a cake giver who is believed to be the person who is taking care of her and doing her daily biding and needs, It took the world by storm as they thought that this woman was insane and perhaps suffering from a medical condition that is synonymous with growing old.
The woman was seen recording the whole incident so that they she can show it to the world, so the chicken show the suffering that she goes through at the hands of this woman.
The woman was seen chewing something prefer spitting it had their caregiver causing a huge dumb she even roused interest from Julius Malema without that the woman must be punished for her racist actions, but then it turns out that the woman is not as crazy as he thought.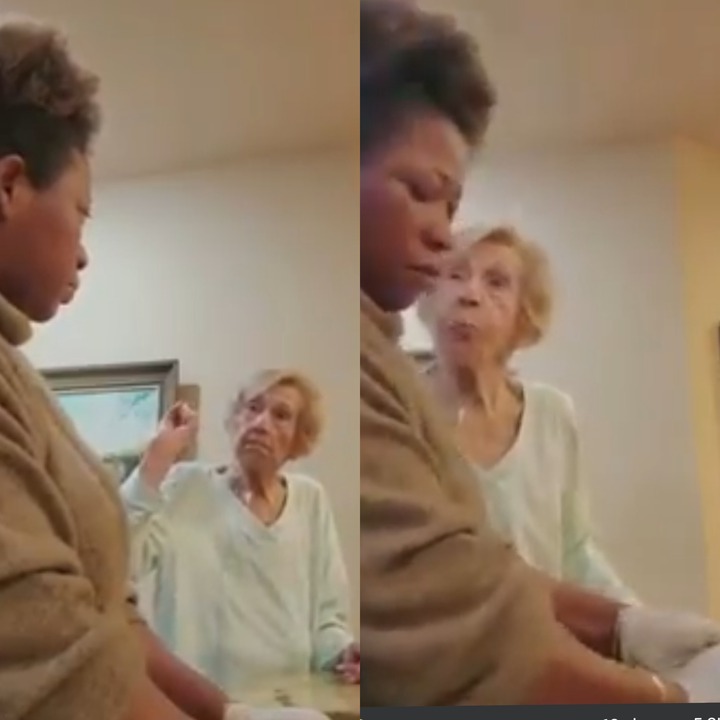 Another video has surfaced showing the woman dancing along with her caregiver while they were drinking white wine and this has caused this terrible social media making a lot of people wondering what is wrong with these two women, some people went as far as saying that they're both insane for making us think that they we're fighting but it turns out maybe this is their daily routine.
These cases do not happen a lot but it really surprised a lot of people in South Africa that this woman would be spitting at a caregiver the person who is taking care of her, and it seemed like the caregiver was not violent towards her matter of fact it seems like in this recent video that she loves her.
Now they're dancing while she shakes up worry in front of her, there seem drinking and enjoying their wine while listening to music making people worry and ask themselves what is going on in their house but these two women acting this way.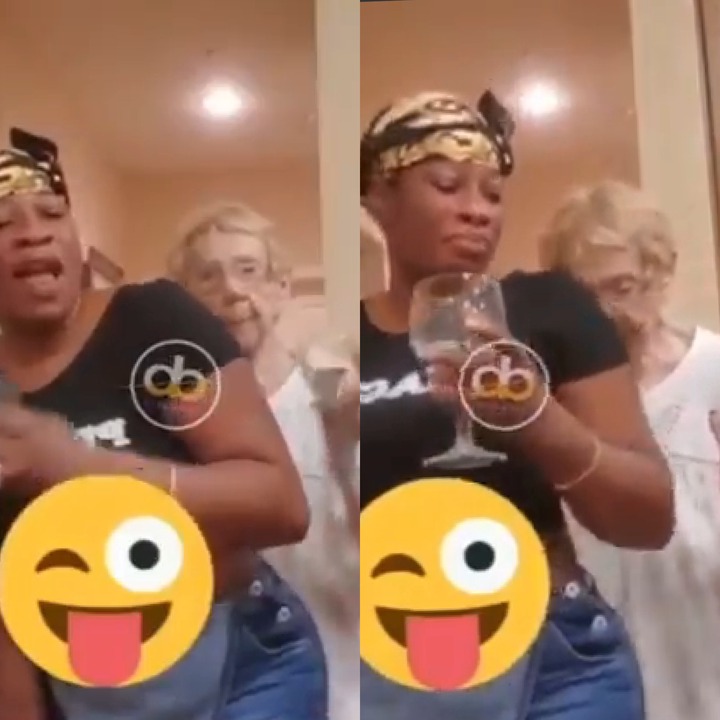 People have went as far as saying that we should not get into peoples business because we don't know what is going on in their relationship, this should be a good example to many people who tend to stick their noses whether it did not belong.
It's better if they stay out of there relationship and next time the woman posted video where she is being abused we should just treat it as another for more foreplay that they go through before they start drinking again, and then sing with each other.
Some people went as far as saying that she had bipolar or dementia but from the looks of things she's perfectly fine, maybe she was just upset at the time.
https://m.facebook.com/story.php?story_fbid=3993080144038397&id=100000093526419&d=null&vh=i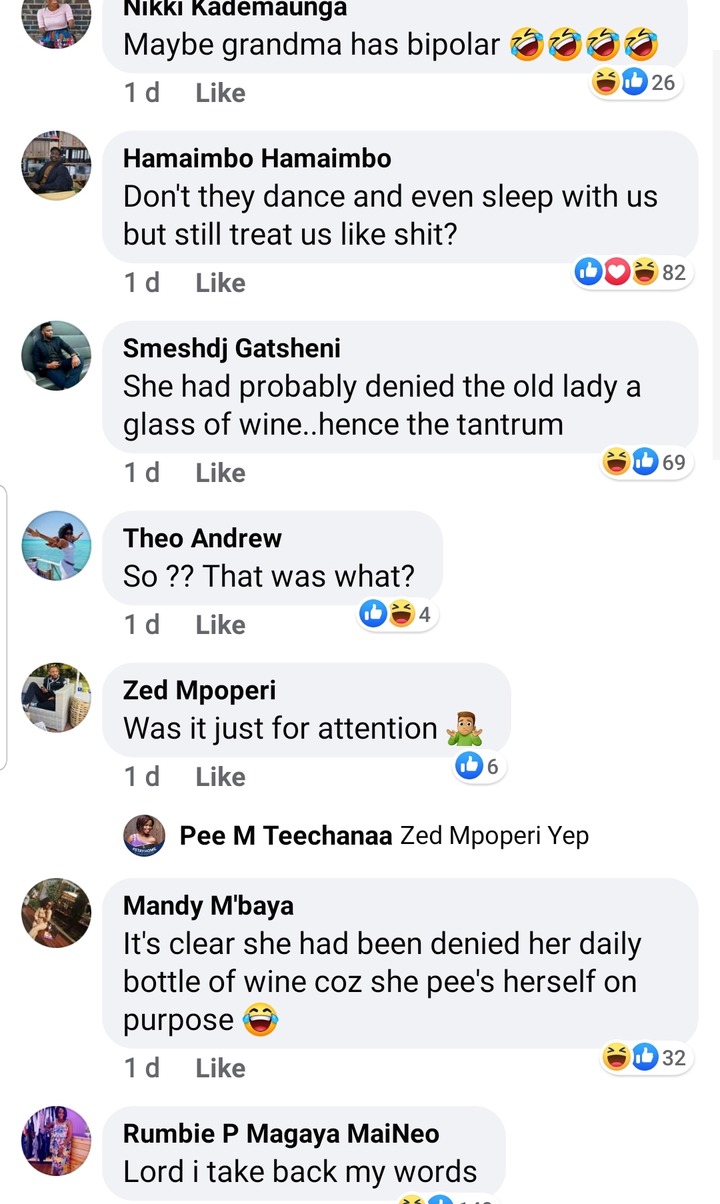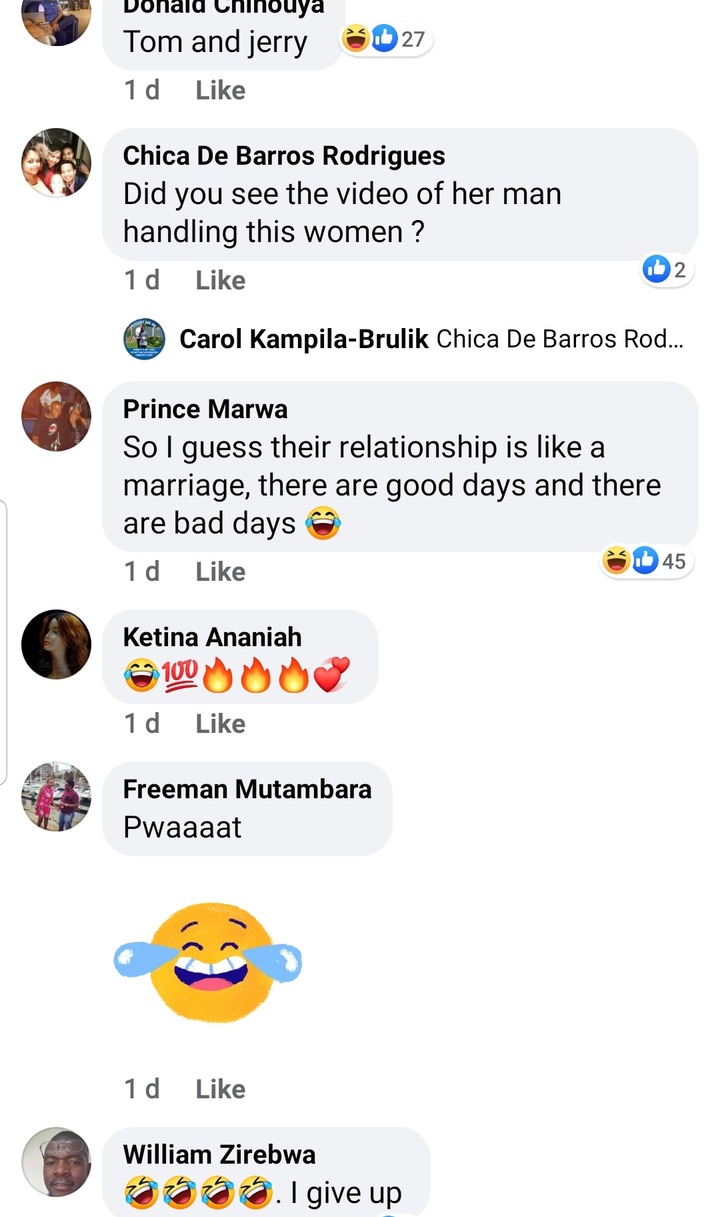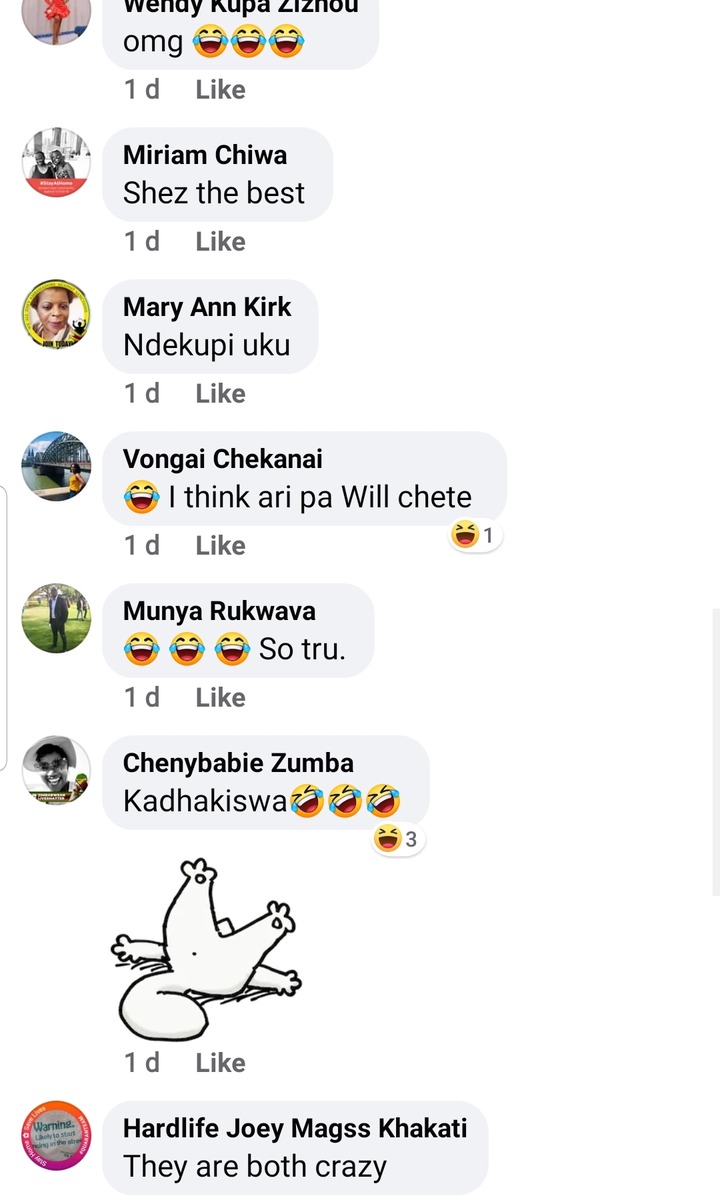 Content created and supplied by: Heist.money (via Opera News )