I have always believed in love. Growing up, I always wished I could be loved the same way my father loved my mother. He did everything for her. Laundry, washed dishes, did ironing, cooking, you name it. All my mother had to do was sit up and relax whilst reading a newspaper.
I never really understood how she did it. I had no brothers, yet my father never bothered her about giving him an heir. Instead, he was okay with me being the only child, a child that he went to his grave without knowing that I was not biologically his.
After he died, my mother mourned for him for a month and then she decided to invite a new man into our home. Neighbours were always gossiping about us, but I learnt that people will always talk and my mother never really cared about naysayers.
Every man that she was ever with spoilt her rotten. She was beautiful. It is obvious where I got my looks from. She was yearned by most men, hated by her peers and adored by me. She was my role model, and I always wanted to have the same power over men that she possessed.
Years later she got sick and was bedridden, but before she took her last breath, she told me her secret. The secret that I always wanted to know just so men can follow me the same way they followed her.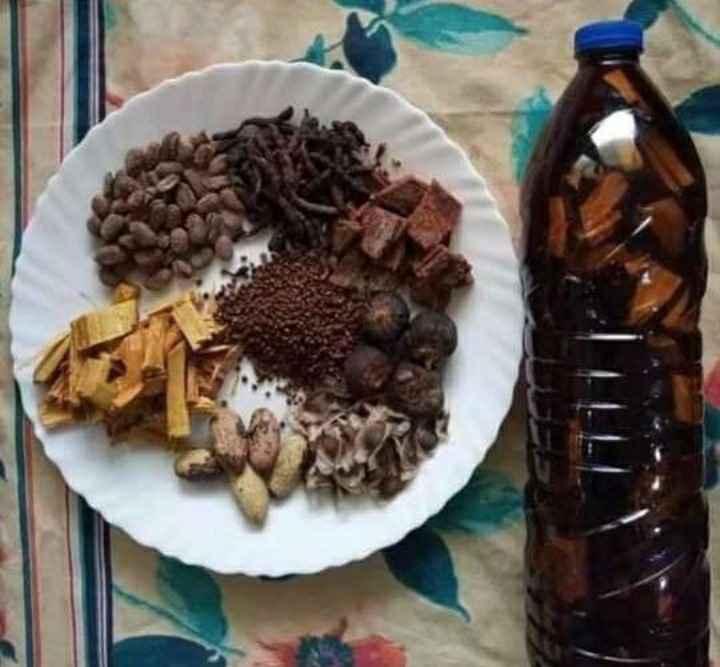 It was a family recipe, a recipe that was made by my great grandmother. A concoction that needs just a couple of ingridients. "Drink it", she said. " You will have any man you want. Once you have him, pour it in his food only once. Then he will do anything you want. Even hand you his bank card."
And that was it. She died. I had no plan. I did not know how I was going to bury her. I then cooked the muti, the korobela. It was simple really. Once it brewed, I took a cup of it. When I went outside, one would swear I was like perfume. Every man wanted me. Their eyes of yearns and wants spoke volume. And there he was, driving a luxury car. And that is how I buried my beloved mother.
Right now, I live in a mansion. I drive an expensive car. And yes, I have his bank card. He does everything for me. I have no wants or needs. I am his trophy wife and he is my meal ticket.
The end.
Content created and supplied by: Sasanicest (via Opera News )