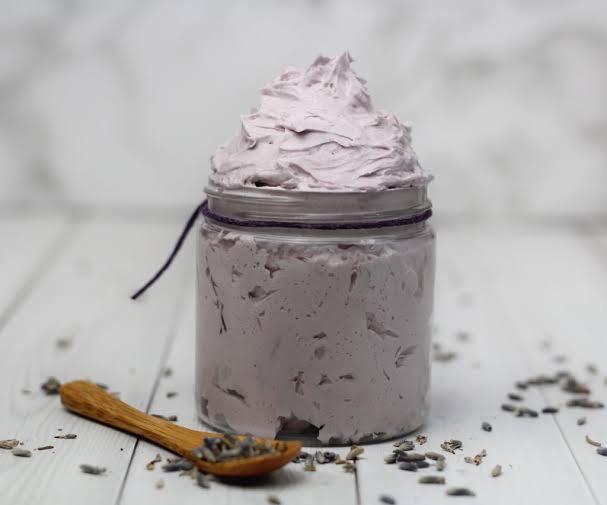 If you love the smoothing smell of lavender then this recipe. Then this recipe is for you. The calming effects of lavender to get all the stress and tension out of you.
You will need the following ingredients?
A half a cup of coconut oil.
A half a cup of sweet almond oil.
A cup of shea butter.
Fifteen to twenty drops of Lavender essential oil.
And a glass jar with a lid.
You need to mix together the shea butter and coconut oil. Mix sure that it's mixed throughy together. After that you can add in the almond oil.
Then last not least you need to add in the lavender oil.
If the mixture is all whipped up.
You can store it in a jar.
Ready for use. So if you want to walk away from all the artificial creams. Filled with chemicals. You can try making this natural cream for yourself.
I hope you like it.
Stay safe and healthy.
Sources: Google and Pinterest.
Content created and supplied by: Julliesjennilee (via Opera News )