Welcome back to my page, to receive more articles like this, follow me!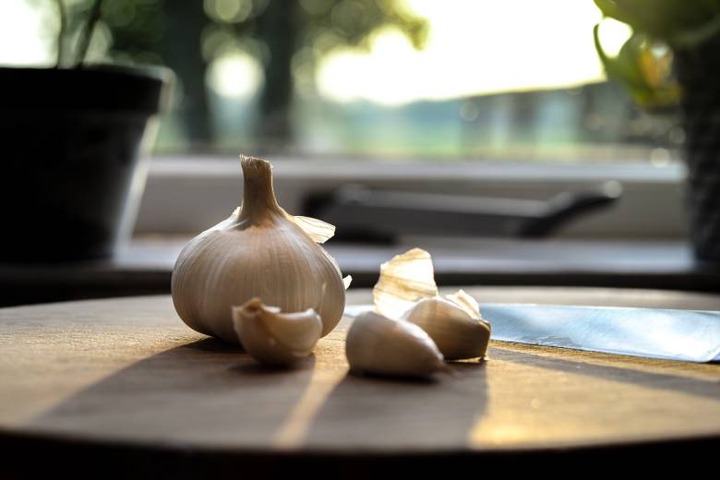 1. Healthy teeth
Research has shown garlic can be used to treat inflamed gums. Furthermore, garlic on its own contains antibacterial, antiviral and anti-fungal properties. Meaning that it can kill and get rid of all the small organisms living in your mouth and protect your mouth as a whole.
2. Fitter feeling
Are you trying, by all means, possible to become fit? Well, research has shown that certain garlic oil can be able to lighten the load on your heart when you do your exercises. Additionally, it is also found that the ancient Greeks used garlic.
3. Anti-ageing properties
There is proof that garlic can defeat oxidative stress, meaning that it can also fight the process of ageing in and of itself. Oxidative stress makes our skin to become saggier and our brains become slower.
Because of that, garlic can be useful to you if added to your diet. Garlic causes our bodies to increase the production of substances in the blood which fight against the oxidation of cells in the body. These substances which fight against the oxidation of cells in the body are called anti-oxidants. Therefore, garlic helps to slow down physical ageing.
4. Garlic makes you more attractive
Well, yes! It is true that garlic can make you more attractive. Everyone knows that garlic has a certain effect on the breath. Not only does it affect your breath, but it also your body odour. Research has shown that garlic gives off a positive bodily smell. All of this is because of garlic's anti-microbial properties. The bacteria which causes a person to be smelly is decreased by garlic. It is recommended that you eat garlic the day before your date not beforehand.
5. Fresh garlic for your immune system
Garlic has been known to fight against bacteria, viruses and fungi. It can also boost your immune system, only and if you eat it raw. When garlic is crushed it releases 'allicin', which is the substance that benefits health well.
6. Garlic against high blood pressure
We all know the dangers of high blood pressure and they are not good at all. And it is mostly caused by high cholesterol intake. That is why many products these days claim to have lower cholesterol and garlic is one of them. Researchers found out that a daily intake of garlic can lower cholesterol. Garlic can help you will these things, but it is not always the case.
Thank you very much for reading till the end. To receive more articles from me, follow @googles and go to earthlynewsonline.blogspot.com
Source
https://www.tips-and-tricks.co/health/6-reasons-to-eat-garlic-every-day/
Content created and supplied by: Googles (via Opera News )