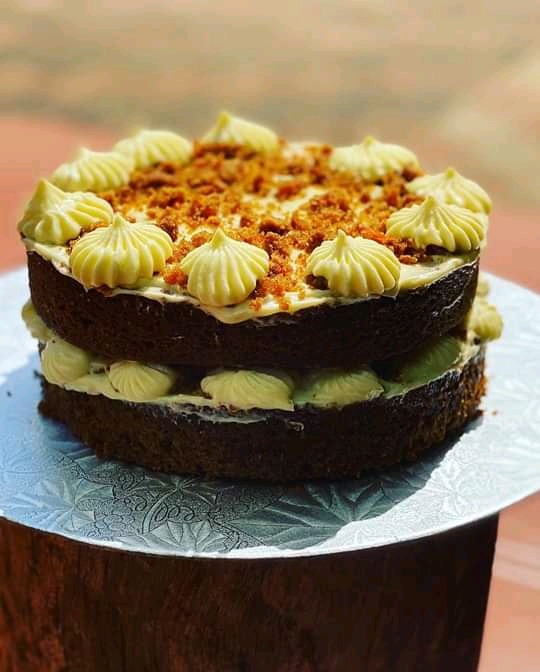 2 1/2 Cups of grated carrots
4 eggs
2 cups sugar
1 tsp vanilla essence
1 1/2 cup oil
2 cups flour
2 tsp baking powder
2tsp cinnamon
1/2 tsp salt
Hand full Pecans
Cream cheese ( for filling)
1/2 cup butter
1 cup cream cheese
3 cups icing sugar
Method: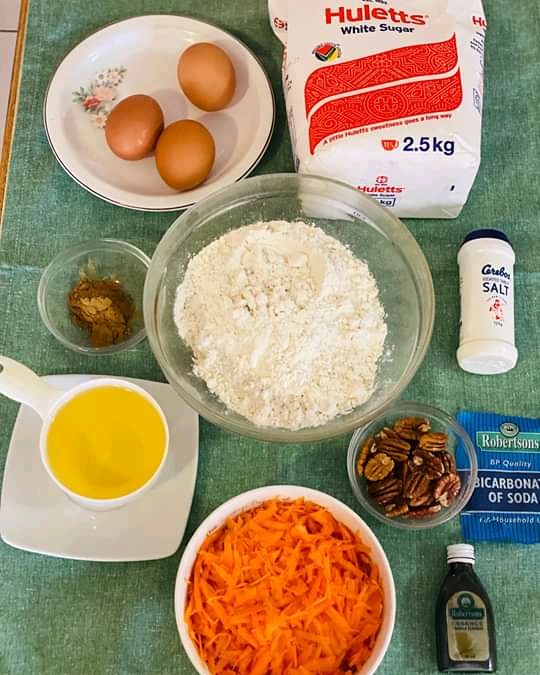 NB: Have 2 bowls
In one bowl add sugar, eggs, vanilla and oil, whisk them all together. Add carrots then pecans mix and combine.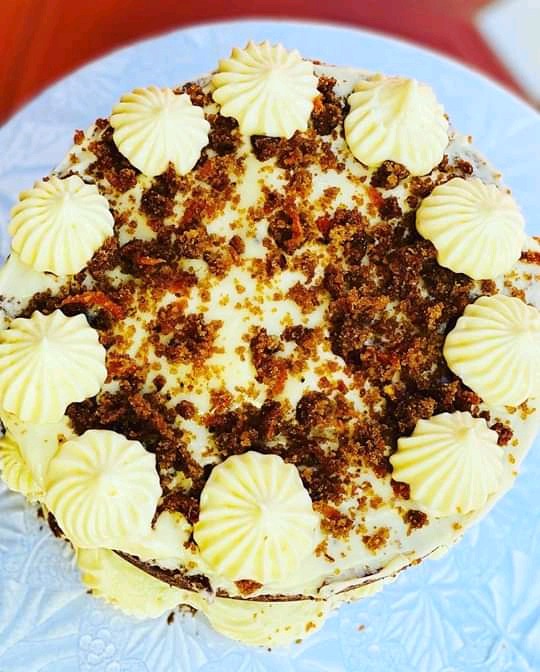 In a seperate bowl mix flour, baking soda cinnamon and salt.(dry ingredients). Add all the mixed dry ingredients to the carrots mixture. Mix and combine to form a batter.
Pour batter in greased cake pan, preheat oven @ 180°
Bake 50-60 min
It mainly depends on the size of the cake you want. You can add the number of flour cups if you want a much larger one. There for you must be in good with calculations and add each ingredient according to the number of cups of flour. The main ingredient is flour so add it accordingly.
Sources: FACEBOOK/ Masincedisane ngokupheka singomakoti
Photos: FACEBOOK
Content created and supplied by: Pertruth (via Opera News )