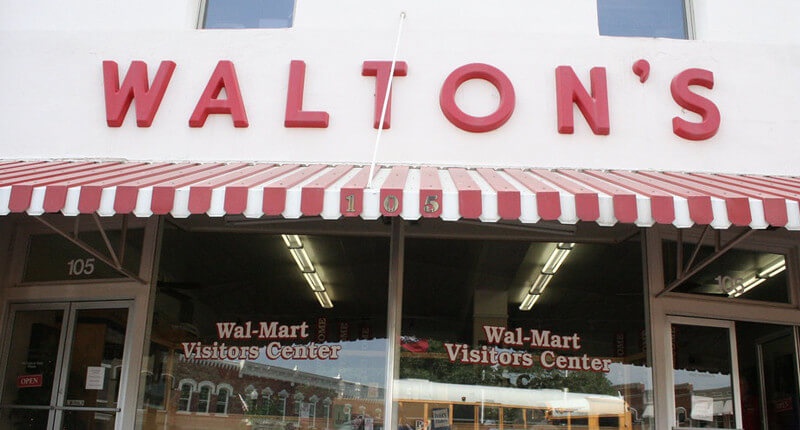 This Is What Some Of The Most Popular Companies' First Stores Looked Likeu
Companies such as Amazon, Subway, Burger King, and Wendy's have been around for decades, and have gone through many, many changes since they were first introduced to the public.
With some of them starting as mere garage stores, most have grown to become some of the most influential companies in the world.
Find out what they looked like during their humble beginnings, and how branding, ownership changes, and upgrades have entirely changed the way they look today.
1. ​Taco Bell - 1962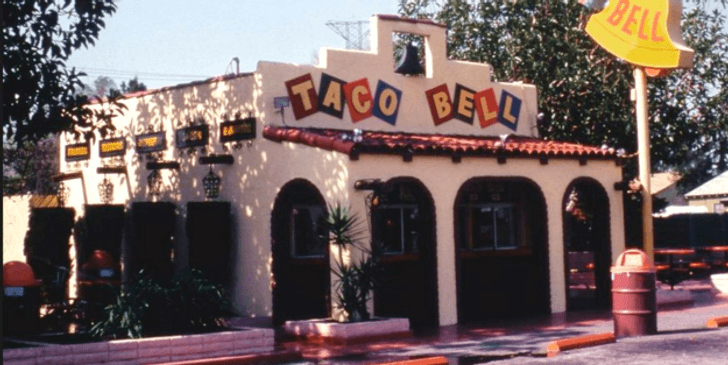 Pinterest / Downey, California
Taco Bell was founded by Glen Bell, an entrepreneur from California who got inspired by a local Mexican restaurant. In the 1950s, Bell had a hot dog stand that was located right next to a very popular Mexican restaurant. Intrigued by the long lines across the street, Bell decided to open a drive-in taco stand that he later sold to start Taco Bell in 1964. The name was inspired by his own surname and stuck to this date.
2. ​Subway - 1968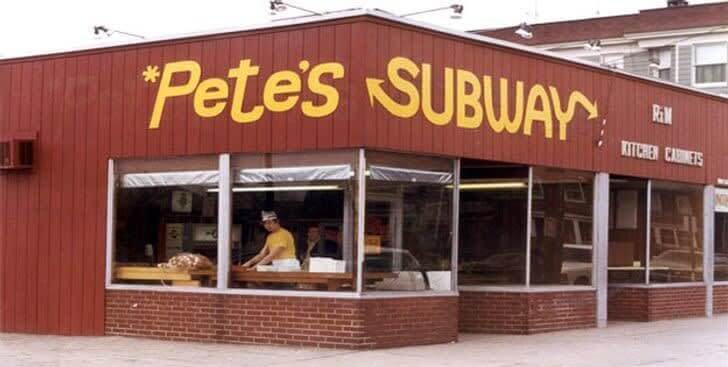 reddit / oldschoolcool
Subway started in 1965 as a partnership between Fred DeLuca, a 17-year-old who borrowed money from a family friend called Dr. Peter Buck. DeLuca planned to open the fast-food venture with the hopes of eventually being able to support his studies in medicine. He initially named the fast-food venture "Pete's Subway," which was eventually changed to just "Subway" in 1968. After many challenges, the business grew exponentially, reaching the 1,000 store mark in 1987.
3. ​Harley-Davidson - 1903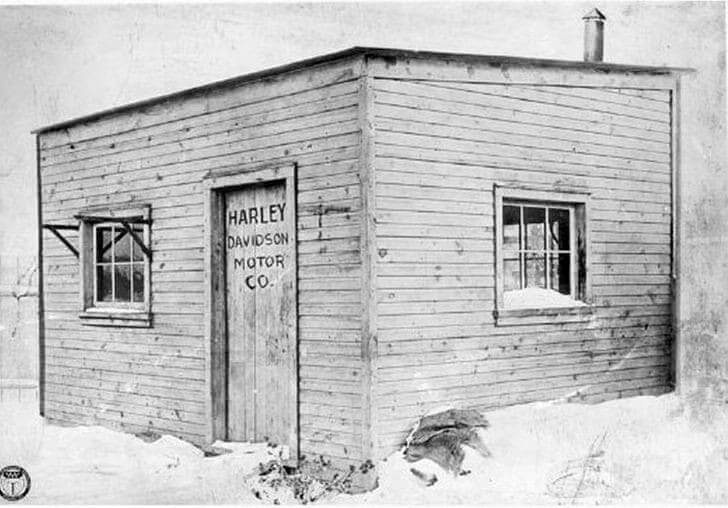 Twitter / peterfacinelli
In 1901, William S. Harley began making plans for a small engine designed for use in a typical pedal-bicycle frame. He joined forces with brothers Arthur and Walter Davidson, and the three worked together to build their first motor-bicycle. But when they tested the power-cycle two years later, they were unable to go up the hillside without using the pedals. So they went on to work on a new and improved machine, eventually opening their first factory in 1906, and producing around 50 motorcycles that same year.
Advertisement
4. Walmart - 1962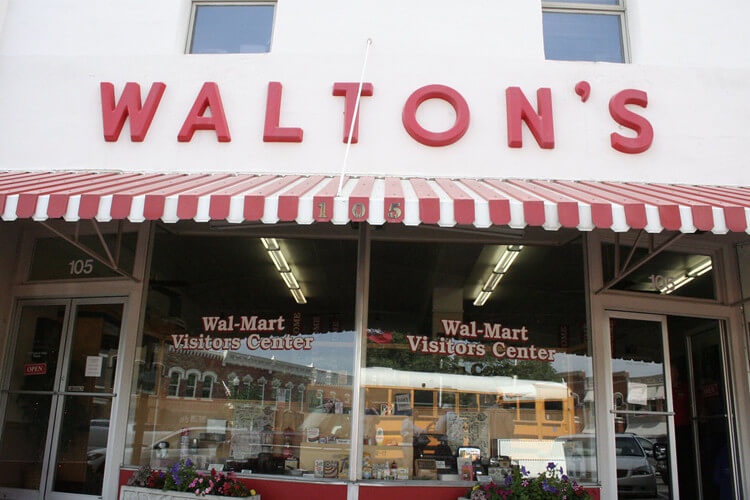 flickr / Greg Alexander
Though today Walmart is one of the largest companies in the world, it started a while ago as a mere local discount department store. In 1945, a businessman named Sam Walton had the idea of opening a local store that sold products at low prices, hoping for higher volume sales. But he ended up experiencing some setbacks with the business model, and eventually opened another store called Walton's Five and Dime years later. In 1962, the first Walmart Discount City store was opened and was an instant success.
5. Burger King - 1953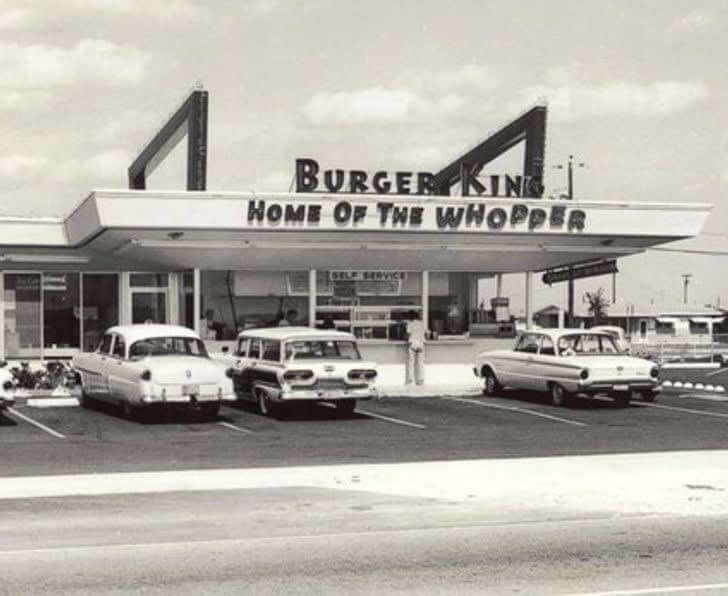 reddit / wonderbat3
In 1953, Keith J. Kramer and his wife's uncle, Matthew Burns, decided to open a restaurant after they visited McDonald's. They named the new burger joint Insta-Burger King but ran into several difficulties the year after. The company was then bought by two businessmen who renamed it Burger King and opened its first branch in Miami. By 2018, it was reported that Burger King had 17,500 outlets spread over 100 countries.
6. ​Coca-Cola - 1912
unknown / Imgur
Coca-cola was invented by an American pharmacist called John Stith Pemberton in the late 19th century. In its initial stages, the drink was intended to be patent medicine and was marketed as a temperance drink. But after he died in 1988, a fellow pharmacist and businessman called Asa Griggs Candler bought the company for $1,750. Sadly, Pemberton would never know that the company he founded would become a billion-dollar company known all over the world.
Advertisement
7. Dairy Queen - 1940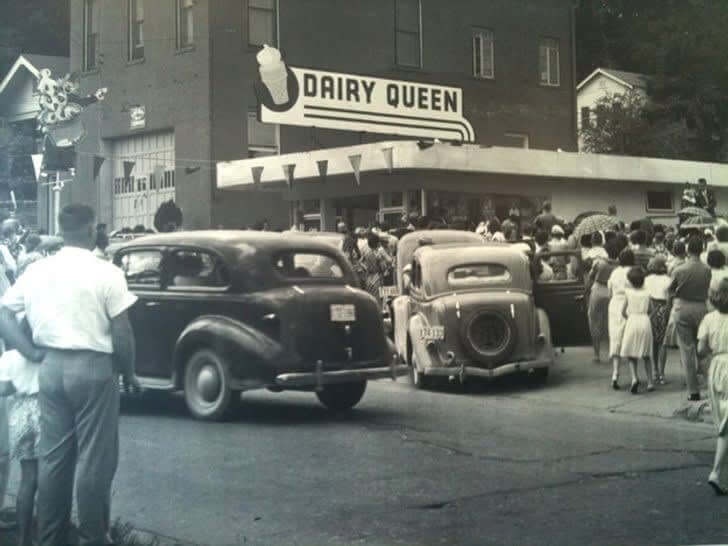 imgur / cG9CU
John Fremont McCullough and his son developed a soft-serve formula for ice cream in 1938 and believed they had created a perfect recipe. So they went on to convince a family friend, Sherb Noble, to sell the product in his ice cream store located in Kankakee, Illinois. Within a couple of hours of the first day selling the ice cream, Noble did more than 1,600 servings, which took everyone by surprise. They quickly decided to partner and opened the first Dairy Queen store in 1940.
8. JCPenney - 1902
imgur
In 1889, two store owners offered a third-partnership to James Cash Penney, who worked for the small chain of stores for some time. His salesmanship skills and work ethic were so impressive that the three store owners went on to open two other stores together. The two partners eventually dissolved the partnership in 1907, and Penney went on to purchase the full interest of all stores they had opened together. The business quickly expanded and, by 1929, JCPenney had reached 1,400 stores.
9. Wendy's - 1969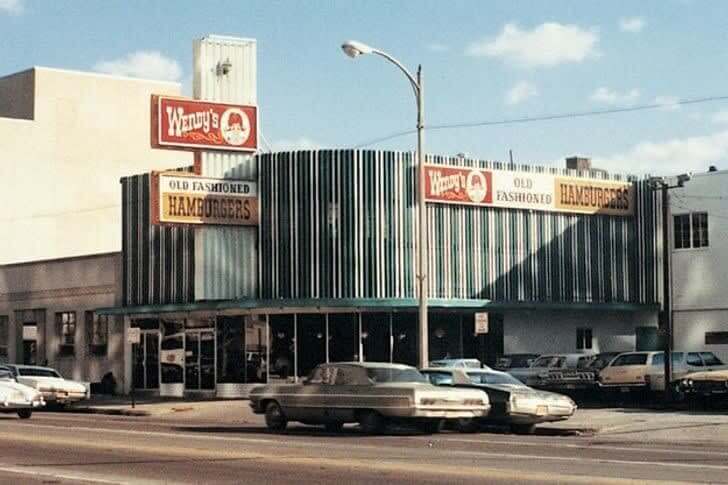 twitter / smartchoc
Wendy's was founded in 1969 by Dave Thomas, who opened his first restaurant in Columbus, Ohio. Thomas was initially the head cook of a local business that was approached by KFC founder, Colonel Harland Sanders, in the hopes of selling KFC franchises to them. Thomas decided to go into business with Sanders, helping KFC to increase its sales considerably. With the money he made from his share, Thomas went on to open Wendy's. He chose the restaurant's name in honor of his daughter.
Advertisement
10. Pepsi - 1915
pepsicva.com
Just like Coca-Cola, Pepsi wasn't initially created as a formula for a soft-drink. An American pharmacist called Caleb Bradham developed the drink in 1893, intending to help people with their digestion systems. The drink was initially called "Brad's Drink," but he changed five years later to Pepsi-Cola. The name change was inspired by the Greek word for digestion, which sounds like "Pepsi" and the word "cola" after the kola nut.
11. Amazon - 1999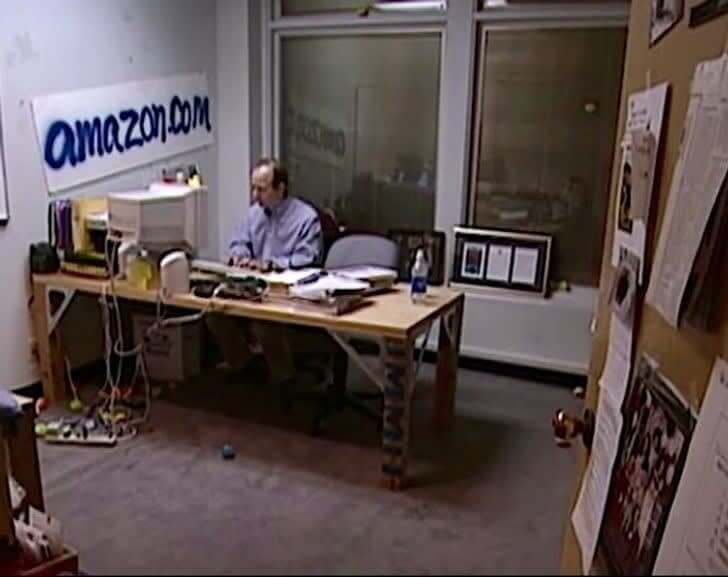 mechrec / reddit
After Jeff Bezos decided to leave his illustrious career as the vice-president of D.R. Shaw & Co., he decided to risk the Wall Street job for an attempt to make a mark for himself in the world. He went on to open a company called "Cadaver," working from his garage every day. But when a lawyer mispronounced the company's name, Bezos immediately decided to change its name to Amazon. He claims that he changed the name because it sounded much more "different and exotic."
Source https://opr.news/s2933cc03210901en_za
Content created and supplied by: MissPi (via Opera News )
Opera News is a free to use platform and the views and opinions expressed herein are solely those of the author and do not represent, reflect or express the views of Opera News. Any/all written content and images displayed are provided by the blogger/author, appear herein as submitted by the blogger/author and are unedited by Opera News. Opera News does not consent to nor does it condone the posting of any content that violates the rights (including the copyrights) of any third party, nor content that may malign, inter alia, any religion, ethnic group, organization, gender, company, or individual. Opera News furthermore does not condone the use of our platform for the purposes encouraging/endorsing hate speech, violation of human rights and/or utterances of a defamatory nature. If the content contained herein violates any of your rights, including those of copyright, and/or violates any the above mentioned factors, you are requested to immediately notify us using via the following email address operanews-external(at)opera.com and/or report the article using the available reporting functionality built into our Platform See More