She Says She Had To Try New Styles Of Cooking.
We all know what Sundays are like right?. People are busy trying their outmost best to cook something tasty and good looking. During the week People do not get that time as they come home tired and want to rest, therefore some people do not even have enough time to look at the pots.
This lady was tired of eating stew and roasted chicken During the week so on Sunday afternoon she decided to braai her chicken and she had planned to put the leftover in the fridge just to avoid cooking on Monday after work.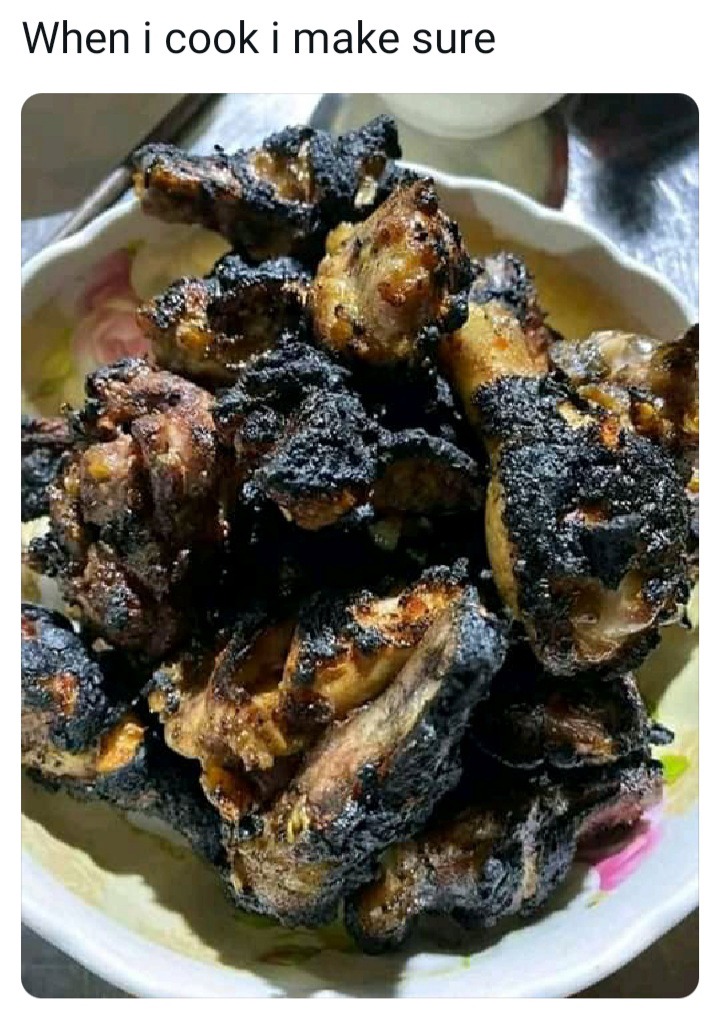 After the braai this is what she had to show people. She tooled it a photo and shared it on her Twitter timeline, when posting the photo she captioned "When I Cook I Make Sure". Does she make sure that she burns the meat or something?
Just imagine burning a half of 5kg just like this. This is totally a waste. People loved her confidence even if they could see that it was not needed in this case. She could have easily surrendered and admit to her mistakes but no.
Here are people's comments on her post.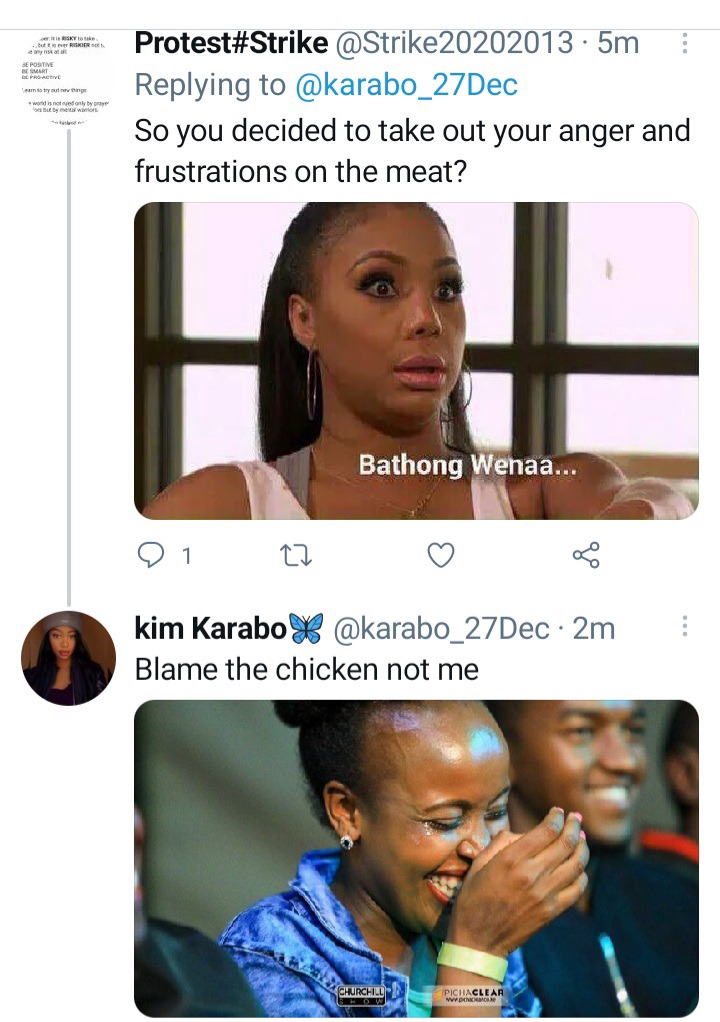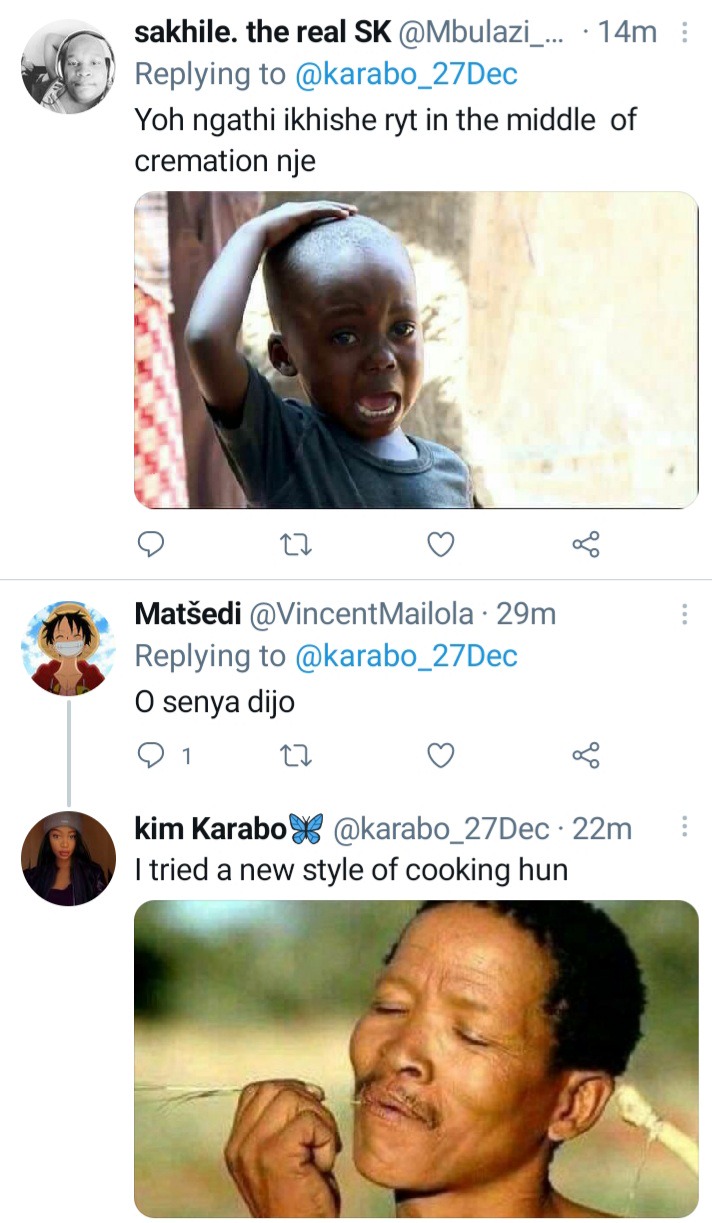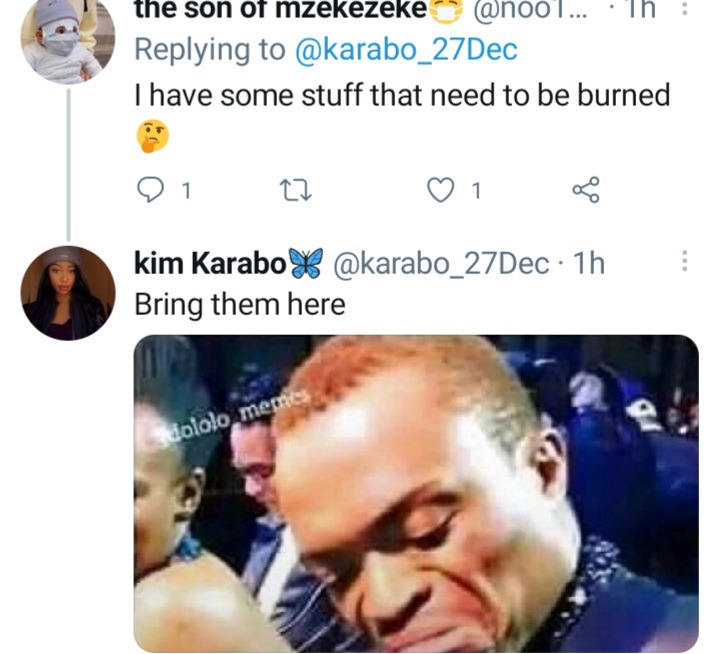 Content created and supplied by: @Happy (via Opera News )