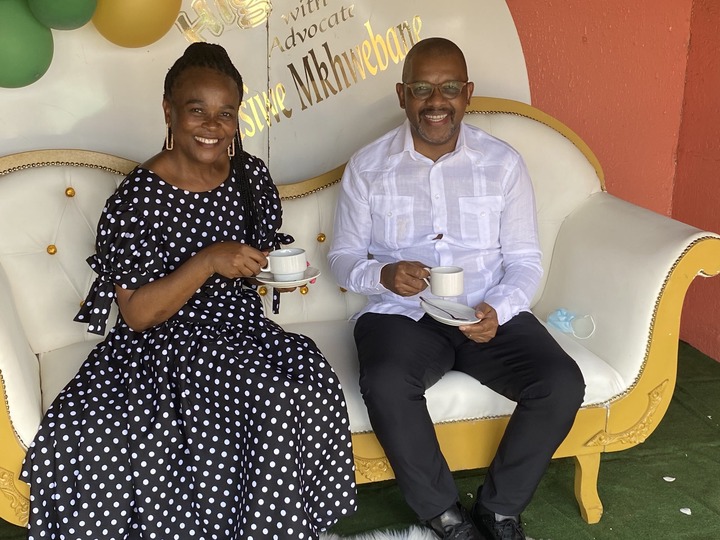 Advocate Dali Mpofu raised many eyebrows after he posted a photo of him and the Public Protector Busisiwe Mkhwebane who is currently on her leave having tea.
Mpofu revealed that they had sweet tea in Mpumalanga with advocate Busisiwe Mkhwebane.
What caused many to react was when advocate Dali Mpofu said the road to 2023 is clear, and dared opponents to bring it on.
"Just had sweet tea in the beautiful province of Mpumalanga. #TheRoadTo2023 is very clear, bring it on," he said.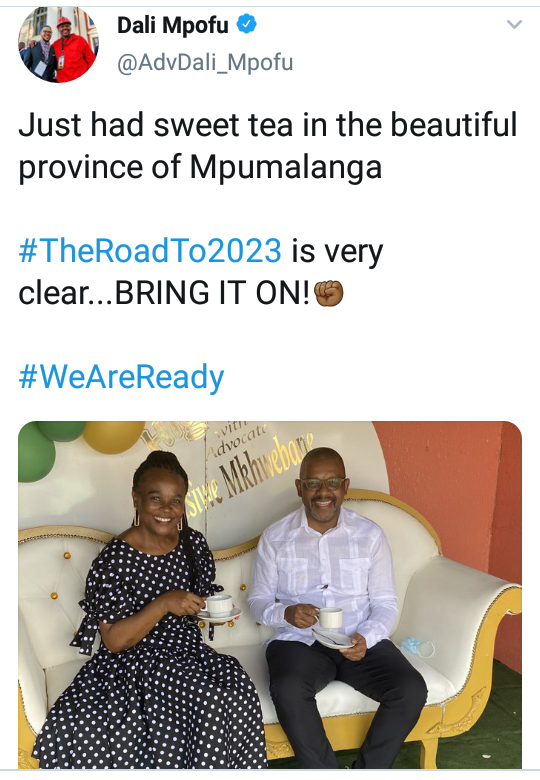 Mpofu's utterances about 2023 left many wondering what is going to happen in 2023 and whether or not they should be worried about anything.
"People's advocates good to see you together, but what is happening in 2023?
"Lets hope SC Mpofu this tea session doesn't cause yet another political unrest in the country," Mpofu was told.
"Now they are going to flock to Mpumalanga like they are doing in Nkandla for tea," some revealed.
It seems like ever since the Economic Freedom Fighters leader Julius Malema had the historic tea meeting with former South African president Jacob Zuma at his Nkandla home, there has been numerous tea meetings going on in the country.
Dali Mpofu was part of the delegation which comprised of Malema, EFF Spokesperson Vuyani Pambo, Ekurhuleni City Mayor Mzwandile Masina, ANC member Tony Yengeni who made a historic visit to Nkandla.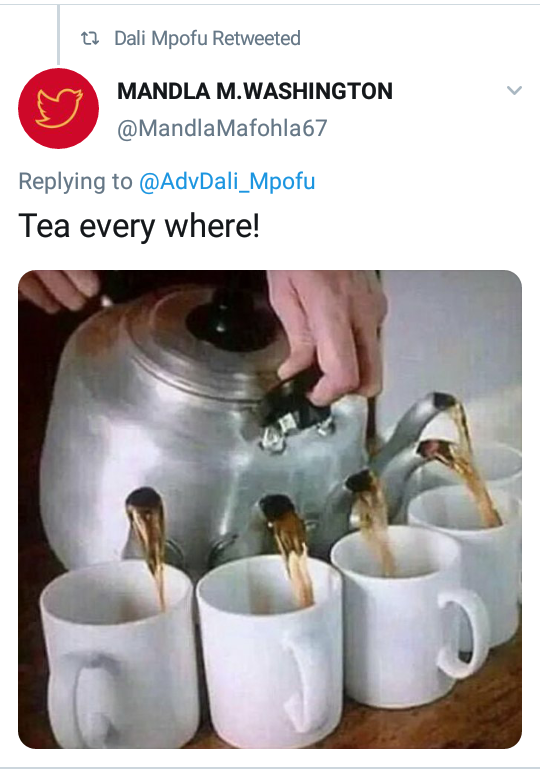 Content created and supplied by: yunahbvumbwe (via Opera News )