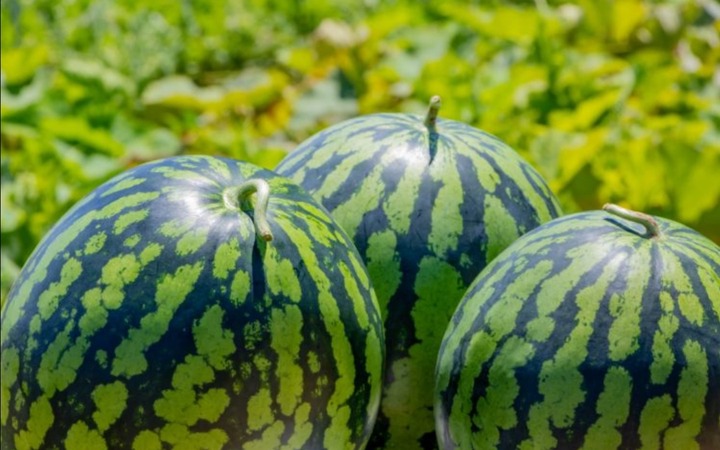 1. Check out the color
Watermelons should be a darker green. Very light watermelons may not have ripened long enough on the vine. The watermen should have contrasting dark with lighter stripes.
2. Check the shape and shine
Watermelons should be oval and uniform. If the melon has bumps, lumps, and indentations, skip it. Even coloring and shape means the melon got enough sun and water to grow and ripen properly. Ripe watermelons shouldn't be shiny. The shine could indicate that the melon isn't quite ripe.
3. Lift them 
Watermelon is primarily made of water. A watermelon that feels light for its size is probably dry, which won't taste good. A juicy, ripe watermelon will feel a little heavier than it looks. You may have to pick up a few for comparison
4. Say no to stem
If the melon still has a stem on it, move along. This means the melon didn't come off the vine easily so it wasn't quite ripe. You could look for a melon with a slightly indented end where the stem would be. This indicates that the melon fell off the vine on its own.
Content created and supplied by: Victorkd (via Opera News )