CORIANDER (CILANTRO) HATES ME!
Q- Hear me out on this. Despite repeated sowings following all of the directions and tricks I've picked up from online gardeners, I cannot germinate coriander seeds. See below my pot with a single seedling that I'm not even convinced is coriander! The leafy coriander plant is one I've bought from my supermarket. When I buy coriander plants, they quickly go all droopy as below and never recover while other people have coriander that grows bushy, tall and straight. I really love coriander but it hates me. Any help would be appreciated.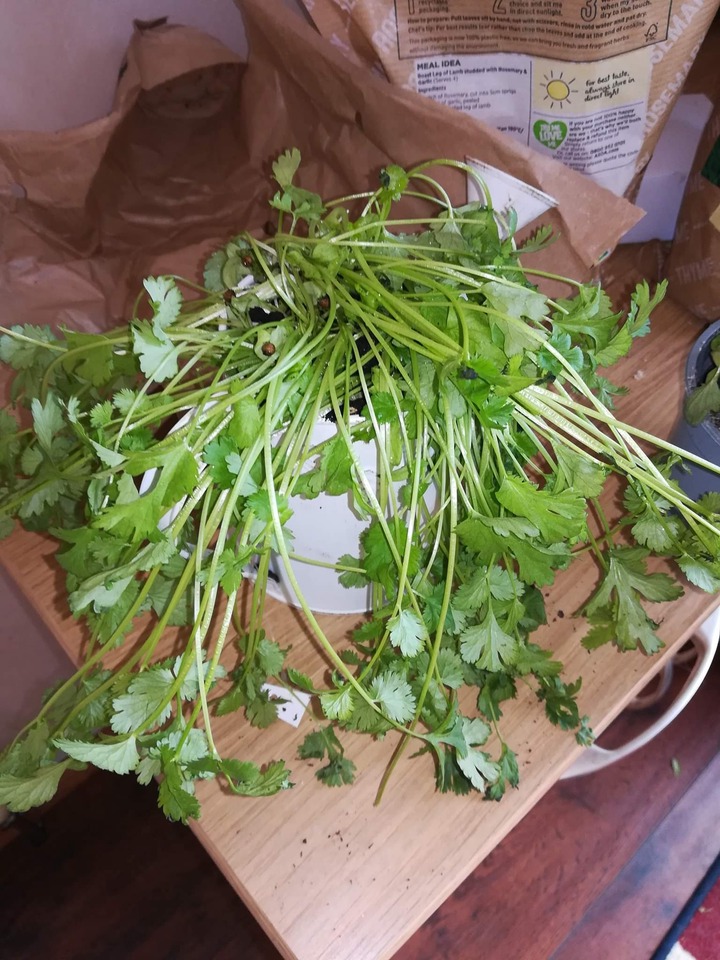 A - Store-bought are kept at different conditions, very difficult to upkeep, I agree direct sow, cool temps and good compost, it can be done in a pot outside, also put 2 or 3 seeds together, god luck and keep trying
Q-It's always been my understanding that while the coriander plant likes cooler temperatures, the seeds require quite a lot of heat to germinate? I've also followed the advice of some who breaks up the seeds, a little with sandpaper for all the good that did me! 
Content created and supplied by: YourNews (via Opera News )