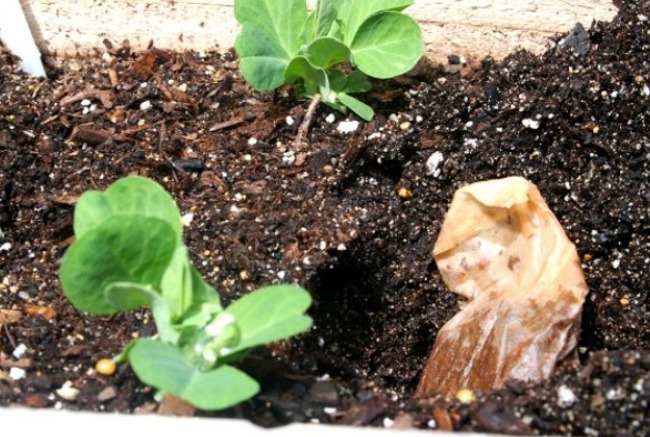 https://blog.therainforestsite.greatergood.com/used-tea-bags-in-garden/
Easy usw of tea bags in your garden that go a long way
Many of us have noticed tea bags being placed in home gardens , and wondered why would a person throw tea bags in a garden, and not in a bin. Tea bags are very essential when it comes to gardening.
Teabags plays a good role in water retention. A tea bags goes a long way in dry weathers when plants need a helping hand. Due to the fact that tea leaves are organic matter they help to improve soil quality as they decompose. 
Assist with removing of unwanted pest from your garden that damages your plants . All you have to do is simply bury your used tea bags around your plants . 
Growth of unwanted weed in your garden is never appealing. Tea bag will not only help your flowers , fruits , and vegetables to grow , but it will also help discouraging the growth of weed in your garden.
Cats have a tendency of urinating on plants which is not healthy, so instead so sprinkle uses tea grounds to keep the cats away from urinating 
Content created and supplied by: Xaezusa (via Opera News )