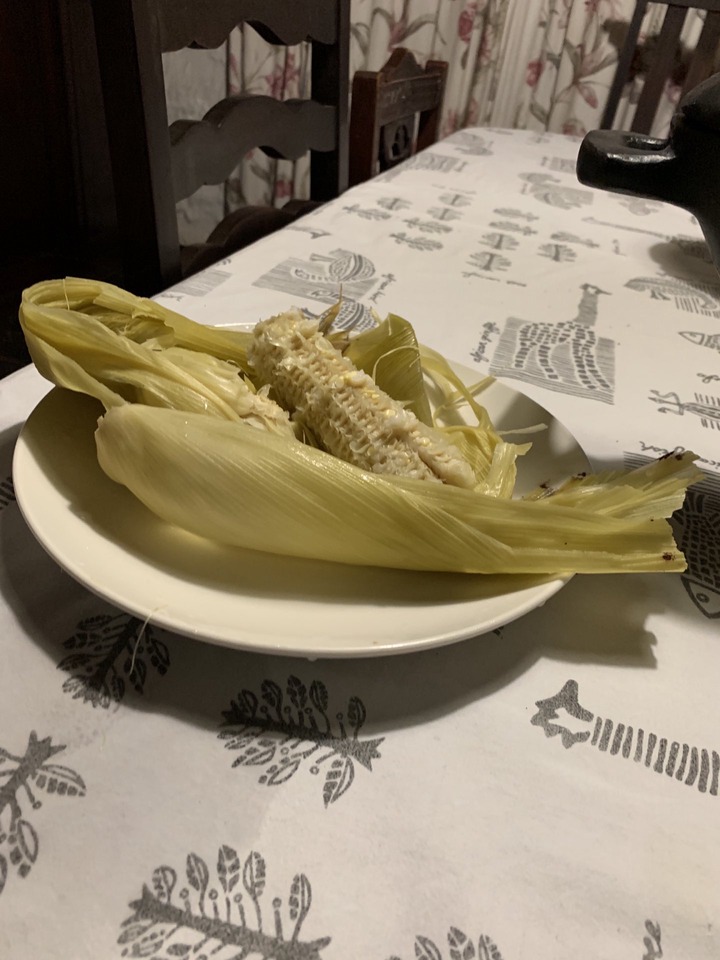 Finance minister Tito Mboweni although he denied it before that he doesn't need a wife to cook for him or look after him, he might really need one after what he ate last night for supper.
Mboweni ate one mealie cob for supper last night and he posted on social media.
"Dinner today," he captioned the photo.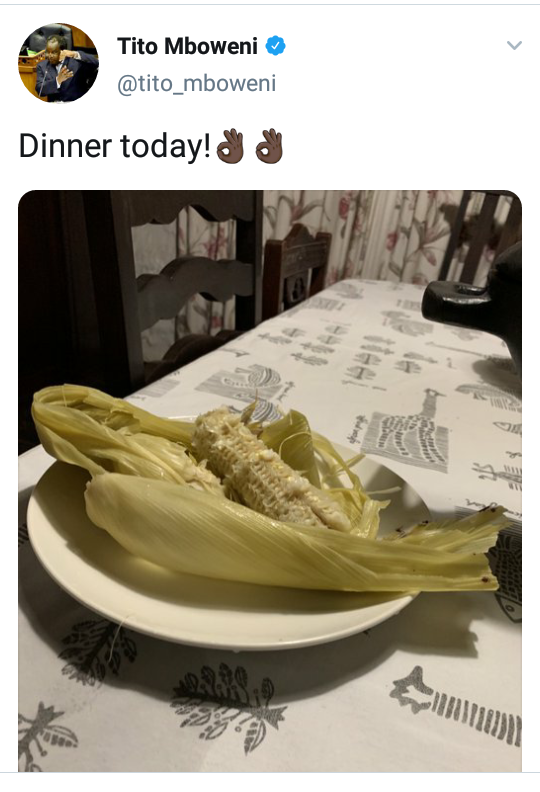 This is however not the first time Mboweni posted the simple meals he eats at his home.
His well known favourite dish is pilchards cooked with a lot of garlic and tomatoes.
Although many of Tito Mboweni's followers feel sorry for him and think that maybe he needs a wife to cook for him proper and delicious meals, he remains adamant that this is not the case and prefers spoiling himself with his "1940s" type of cooking.
The comment section was also lit with comments after Mboweni posted what he ate for dinner.
"Something tells me he added garlic while boiling it," opined a Twitter user.
"The food i have seen him cook has never looked good, this man needs a wife to cook for him," said another Twitter user.
"Mr Mboweni are you full or you will eat more later on? Even your uneven chairs and table does not represent that of a finance minister or is it another way of pleading poverty? Some seem not to be buying into Tito Mboweni publicity stunts of a simple lifestyle.
Whatever the case, Tito Mboweni might really need a wife to cook proper meals for him.
Content created and supplied by: yunahbvumbwe (via Opera News )