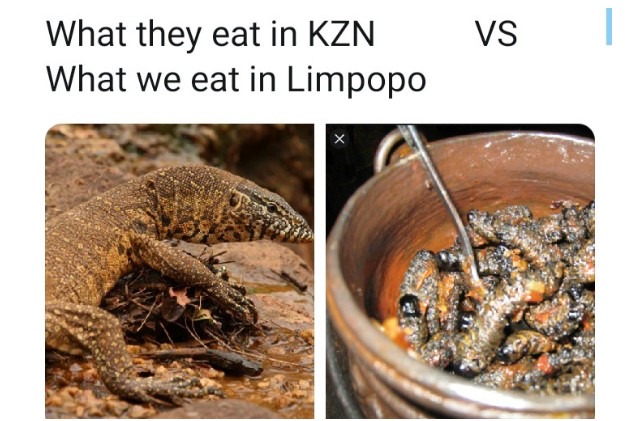 This photo took Social media by Storm when people shared what is eaten in Limpopo and what is eaten in Kwazulu-Natal. We all know that in these different provinces people have their own different traditions and therefore they eat different things.
This caused a friction as some people argued on Social media about what they prefer to eat or what their culture allows them to eat. This is a well known fact that many people love eating healthy and in their traditional food there are good and healthy foods that may help someone to kill one bird with one stone.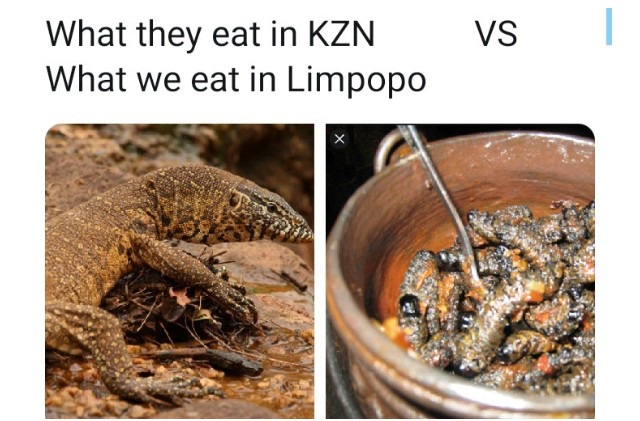 In the Limpopo province people from there eat Mashonzha also known as Masonja. These are very delicious and also eaten by other people from different provinces like Eastern Cape. Mashonzha are very healthy they provide nutritious supplements to the traditional Shangaan diet, as they are almost 6% protein and contain significant amounts of phosphorus, iron and calcium.
This opened a huge debate on Social media because many people had different opinions about these other cultures and their food. It is so disappointing to see how people are treating their own former brothers and sisters like they are strangers.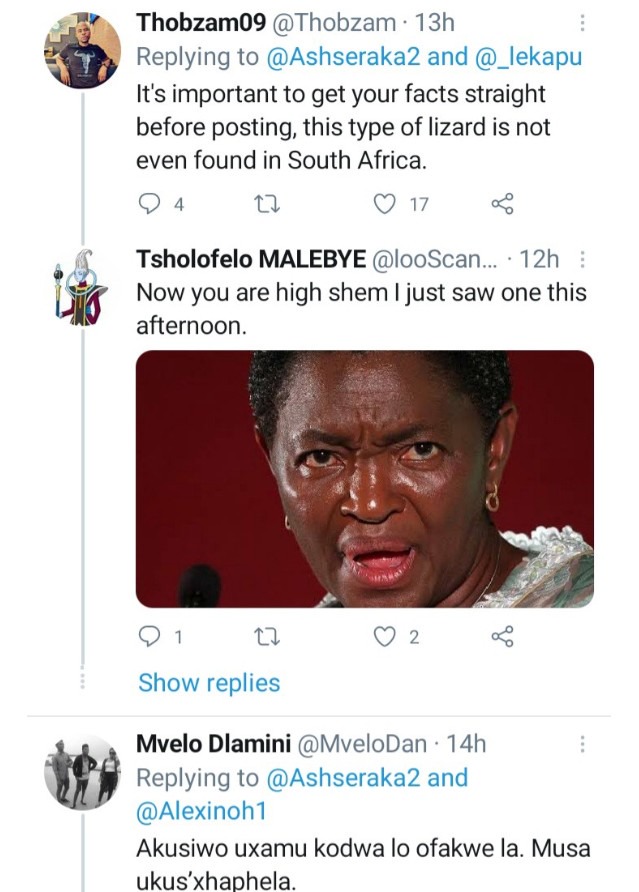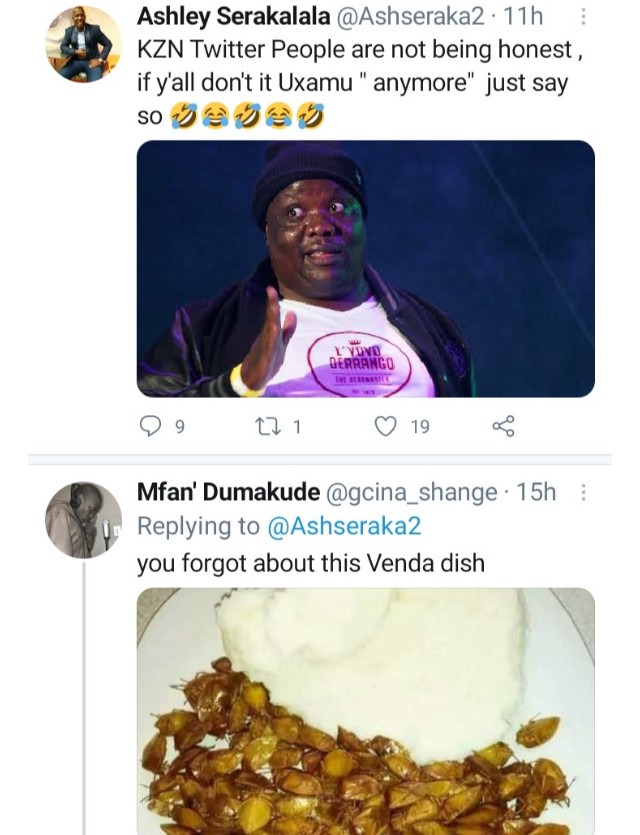 Content created and supplied by: @Happy (via Opera News )