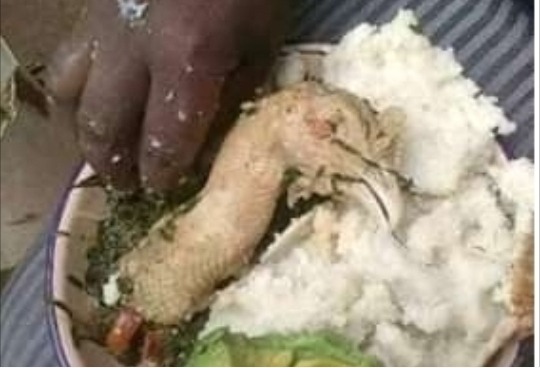 I will never forgive my son's mother, I give her R3000 every month but she feeds my son this food. How could she give my son pap and chicken head? I don't even eat this food. I love my son a lot, I do everything to make him happy. Even though I don't get along with his mother I make sure he doesn't struggle. I pay his school fees, transport, buy his school uniform and give his mother R3000. This other day I was coming from work and went to the mall, I saw beautiful sneakers for my son and I bought them.
I went to his mother's house without calling her, I could not believe my eyes when I found my son eating pap and chicken head. I wanted to cry, I eat nice and healthy food while my son eats chicken heads. When I asked his mother about the food, she became defensive and claimed there was nothing wrong with food.
She can eat the food I have no problem with that she must just leave my son out of it, I give her money to buy groceries for my son every month without any hussles. She doesn't want to let my son come stay with me, I just want my son to have a proper home. I guess she's using the money for her personal use.
Content created and supplied by: Mazey (via Opera News )