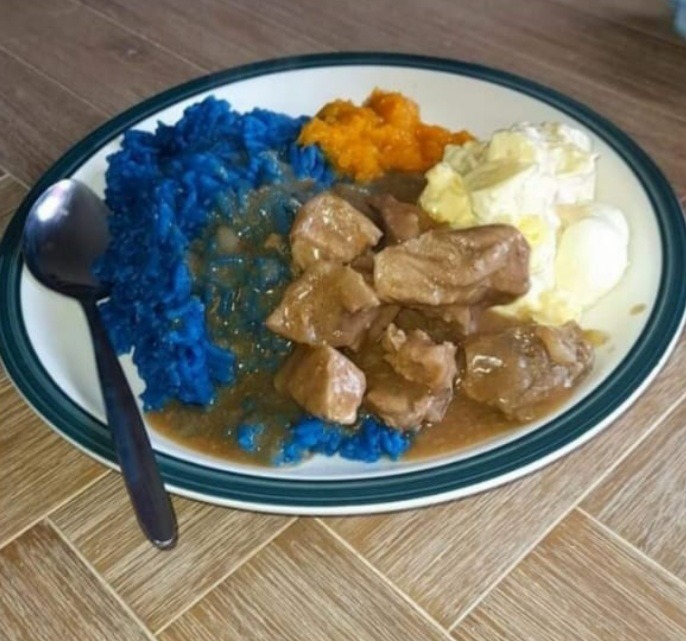 My wife and I met 2 years ago at church back at home in the village in Limpopo. I just came from work in Gauteng and decided to go home for the December holidays. She looked beautiful while standing there singing church songs, I just immediately fell in love. The entire service I was just staring at her and I knew I wanted to marry her there and then.
After church we talked and exchanged numbers. We decided to date but it was going to be long distance as I worked in Johannesburg, Gauteng. We couldn't see each for a very long time but we always made sure to talk on the phone.
This year I decided to make things official and pay Lobola so that she can finally come live with me in Johannesburg. Her family asked for R50 000 and I was able to pay it in full.
We just moved together in Johannesburg and we have been living off take always for the past week. Today I asked her to cook for me but to my surprise the picture you see is what she prepared.
Should I get my money back or wait and see if there will be improvement or not. I love my wife but her cooking is terrible.
Source
Content created and supplied by: Health2.0 (via Opera News )