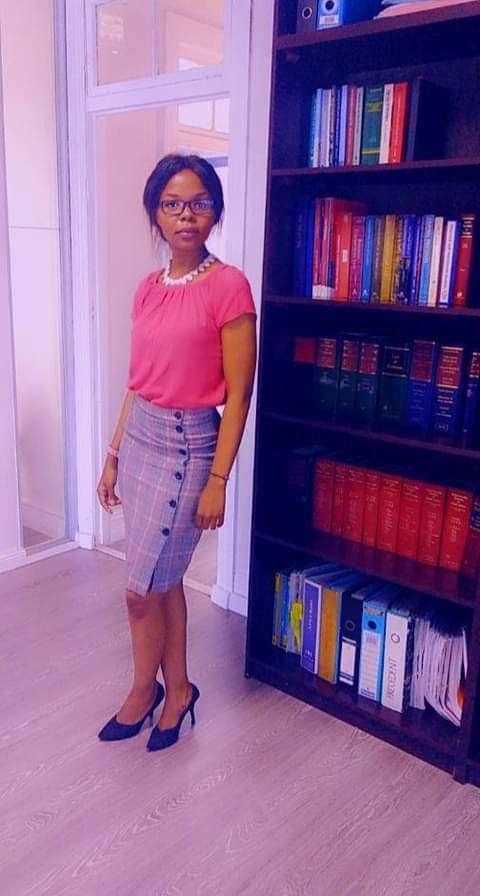 Photo credit: Facebook
When you see homeless people you might think that they are the ones who need help more than you. One might think that homeless people are the ones who should be receiving help when it comes to food. One lady was surprised when a homeless guy bought veggies for her. She narrated her story on the #IMSTAYING group on Facebook.
"I just had my #imstaying moment. So I went downstairs to the shop by my flat to get onion and tomatoes. They normally sell them loose for R1 each. To my surprise today they only had big size onions at R2 at each and I only had R2 with me. While I was deciding what to do there was a guy in front of me who was paying for his cool drink. He turned around and said take as much as you need. I was shocked by this, I asked him if he was sure since he looked like he could use money too.
His response was we are all in the city to hustle so I can't let my sister starve while I can help out. I was so happy and couldn't stop thanking him. He said one day he will be in need too and I might be the one to help him.
I asked for his name and surname, and where he stays. He said his surname is Mkhize. As for the address he said don't worry I stay under the bridge at the back of these flats.
This touched me because even though his homeless he was selfless and paid for my vegetables.
This country has beautiful souls.
#ImStaying" said Nondumiso Samkelisiwe Ndaba Xaba
OPINION.
People must refrain from looking down at homeless people because you don't know where your help might come from. Tomorrow it might be you on the streets, learn to respect them and give them help if you can. What the homeless guy did for Nondumiso shows that you mustn't look down on anyone.
Source: Facebook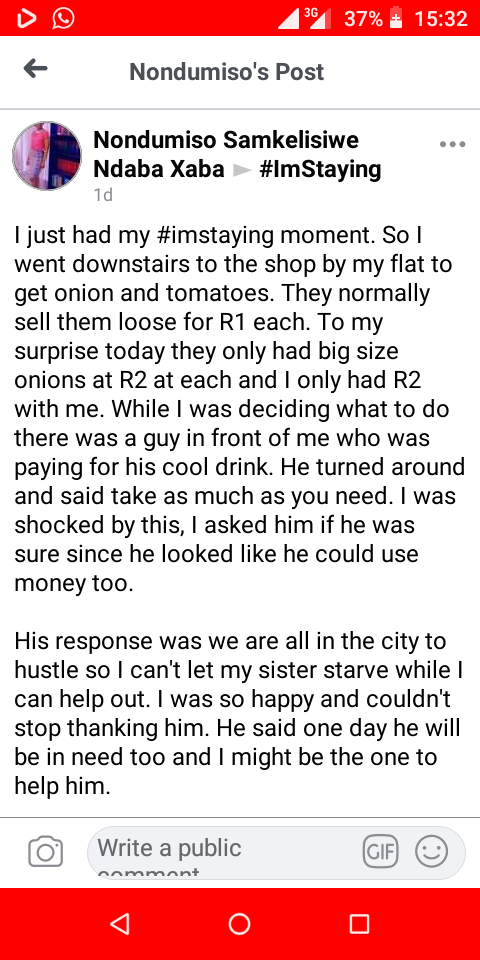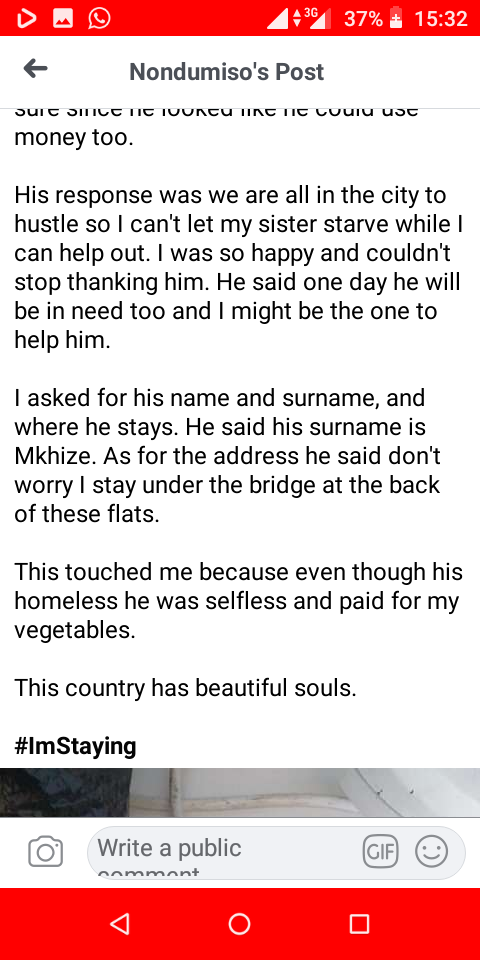 Screenshots credit: Facebook
Content created and supplied by: Progy.com (via Opera News )