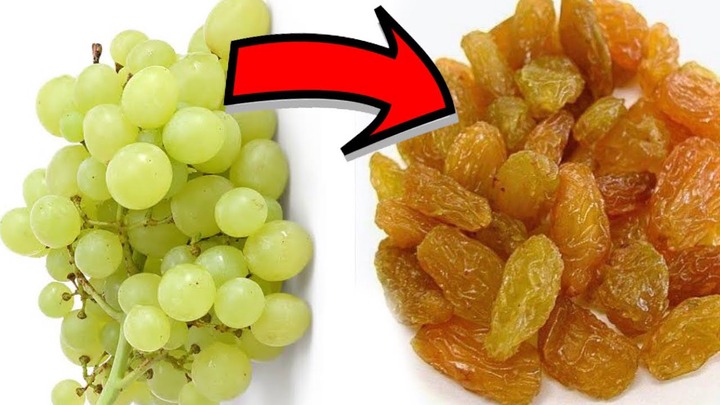 The only significant difference between grapes and raisins is the amount of water. More water is found in grapes than raisins. Raisins are basically grapes which are dried for two to three weeks. The color of the grapes becomes darker when dried. Raw grapes contain 80.54 percent water, while raisins have 15.43 percent water. Raisins have three times more antioxidants than grapes.
Antioxidants promote good health and ensure growth of your body. There are many differences between grapes and raisins. It is difficult to decide which of the two is more nutritious. The benefit depends on the purpose of your meal. By comparing the nutritional value of grape-raisins, it can be decided who is more fit for a healthy and human body.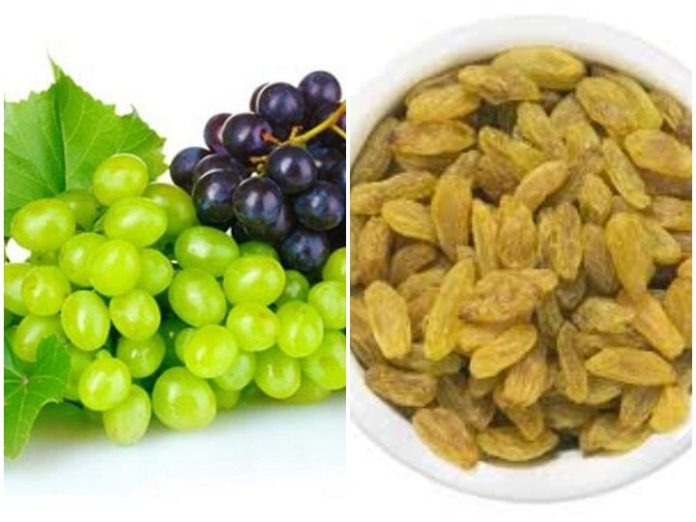 Nutritional Raisin Facts
The amount of water in 100 grams of raisins is 15.43 percent, calories 299 grams, protein 3.07 grams, carbohydrates 79.18 grams, fat 0.46 grams, fiber 3.70 grams, sugar 59.19 grams, calcium 50 grams, iron 1.88 grams, magnesium 32 grams, vitamin C 2.30 grams. , Vitamin A is found in 0 grams.
Nutritional Grape Facts
100 grams of grapes have 80.54 percent water, calories 69 grams, protein 0.72 grams, carbohydrates 18.10 grams, fat 0.16 grams, fiber 0.90 grams, sugar 15.48 grams, calcium 10 grams, iron 0.36 grams, magnesium 07 grams, vitamin C 3.20 grams , Vitamin A is found in 03 grams.
Benefits of grapes
The nutrients present in the grapes help solve your eye problem.
It helps in fighting against heart diseases and other other health problems.
Grapefruit intake is suitable for people suffering from diabetes.
benefits of raisin
Raisins are a good source of fiber and helps to solve digestive and, intestinal issues.
Raisins have anti-inflammatory properties which are good for your health.
Content created and supplied by: SeebuBlackberry (via Opera News )