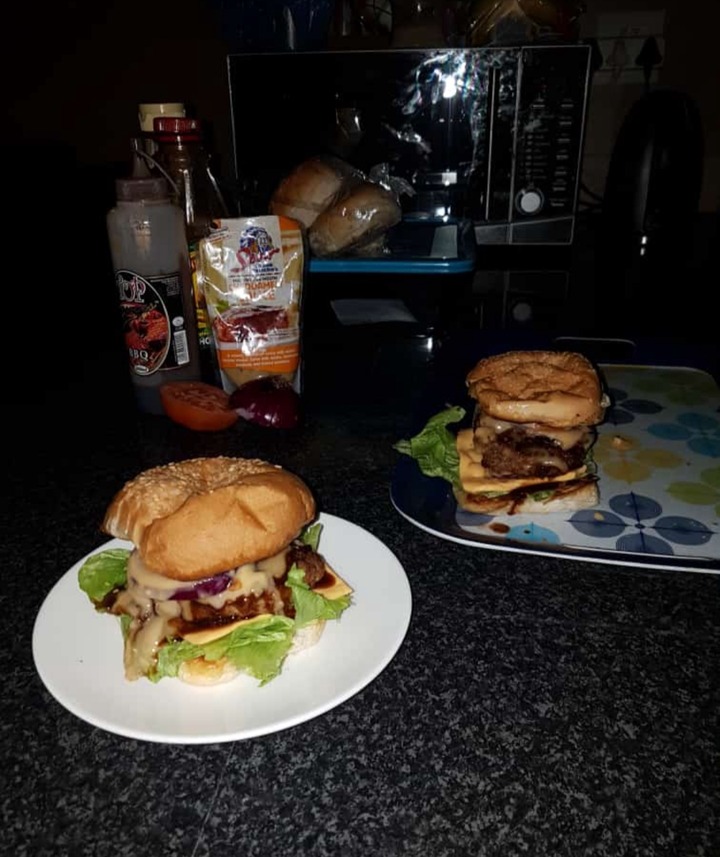 We all love tasting or can I say eating wonderful meals. Most of the people struggle to make food with types of some fantasy within. When we where in the lower levels of lockdown where in restaurants where certainly prohibited people who were used to restuarant meals where honestly struggling.
Well if you can not go get a roco mamas burger, then why not bring the roco mamas burger to your own home ?
The pride and joy of making that big burger with a sauce linking on the outside straight to the plate influenced by roco mamas is just mouth watering.
Buy :Some burger rolls, some lettus,cucumber, cheese, a beef or chicken burger and some restaurant sauce to bring out the great taste of the restaurant features.
Fry the beef or chicken burger and decorate your burger and have a great fantasy meal at home. Try it out and refer to more people
Enjoy
Content created and supplied by: Fhumzile (via Opera News )