One thing thay social media users will do is zoom in on your picture! And nobody gets a free pass, whether it is beautiful or blurry or whatever they will zoom in and focus on that instead of what the picture was intended for.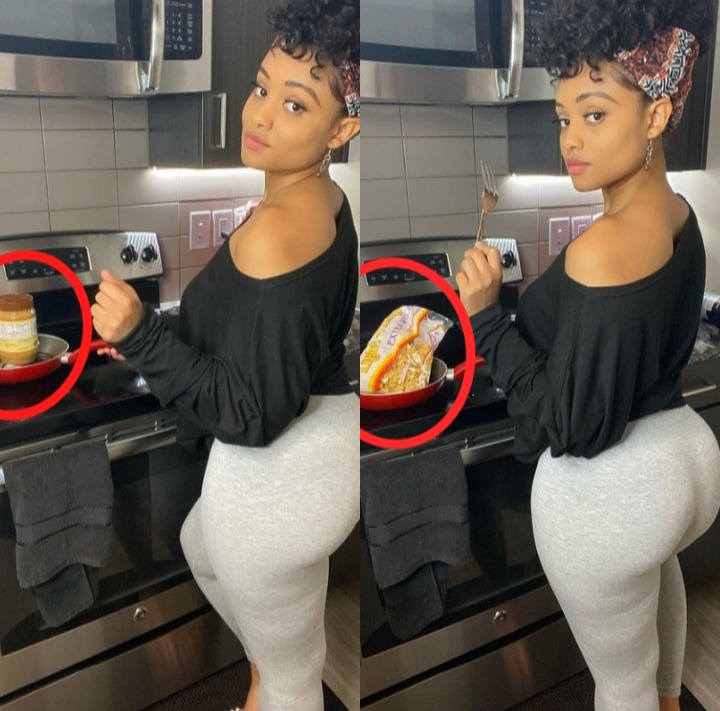 A young lady on Instagram who identifies as itsmequeenmarie posted pictures of herself trying to look cute, the aim of the pictures was for it seem like she was caught off guard while cooking in her leggings with her big bums visible for all to see.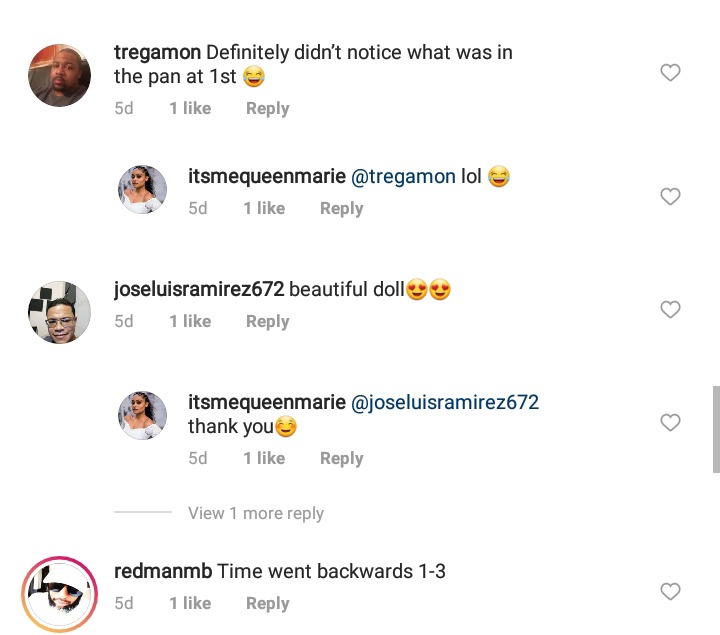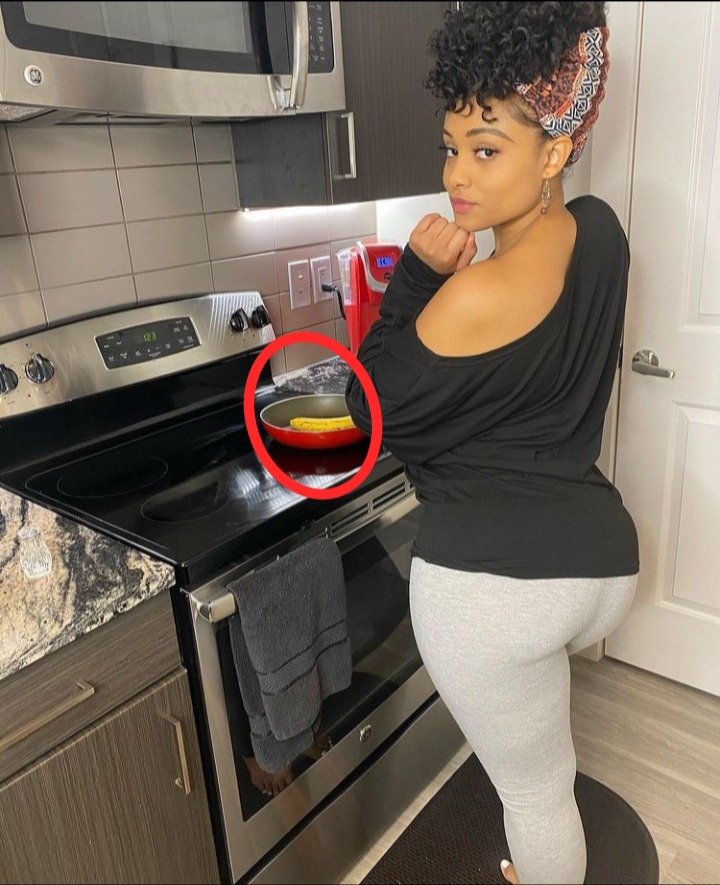 Source: Instagram
At first glance you see a pretty lady but when you pay close attention you will notice that the pan infront of her has dry ingredients and pretty much food that wouldn't even go inside a pan! We see a banana, a peanut butter container and a popcorn packet!
It goes without a doubt that people will do everytging and anything for socail media likes and comments.
Content created and supplied by: ZeeZondi (via Opera News )