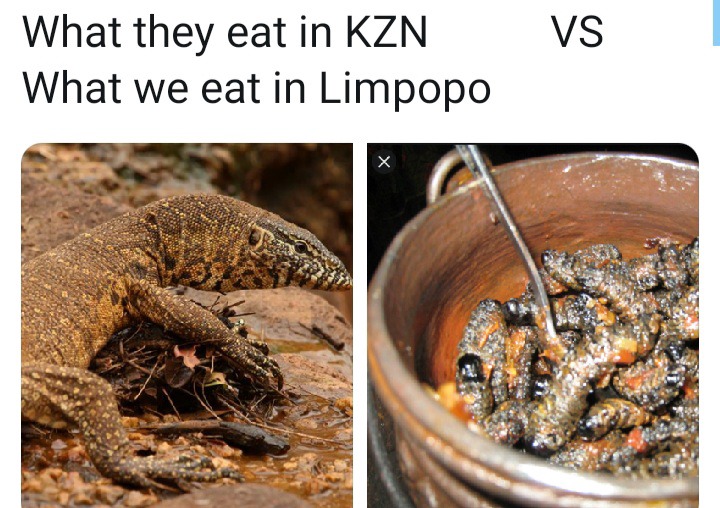 This photo that was shared on twitter today made people people very curious and now they want to know more about other cultures. This photo shows us about what other people are eating in other provinces.
This caused friction as people argued about these kind of foods and some were so egered to eat what others eat and see how it goes. These are all the best food out there because they are healthy and they have some good benefits. In the KwaZulu-Natal people eat the Lizard and they call it "UXam" and in the Limpopo province people eat "Mashonzha".
Mashonja, Mashonzha are also called Maponi worms. They provide a nutritious supplement to the traditional Shangaan diet, as they are almost 60% protein, and contain significant amounts of phosphorus, iron and calcium.
This left people in a huge debate, some people were not happy to about this but some were just happy to share their culture being celebrated wether positively or negatively.
See what people said on the comments box.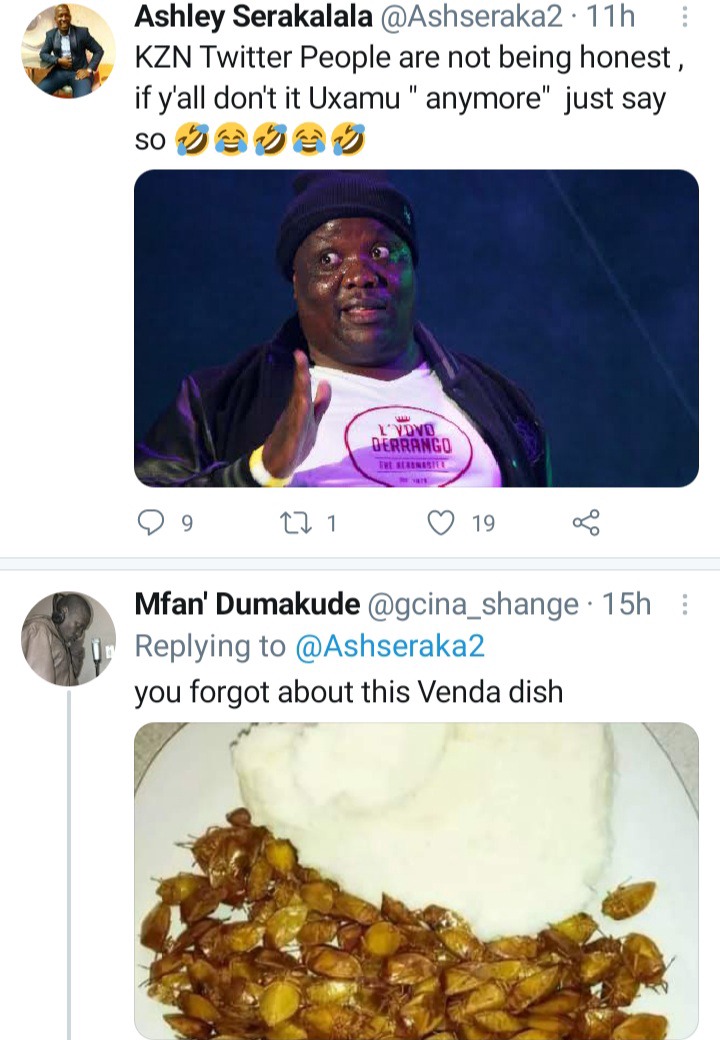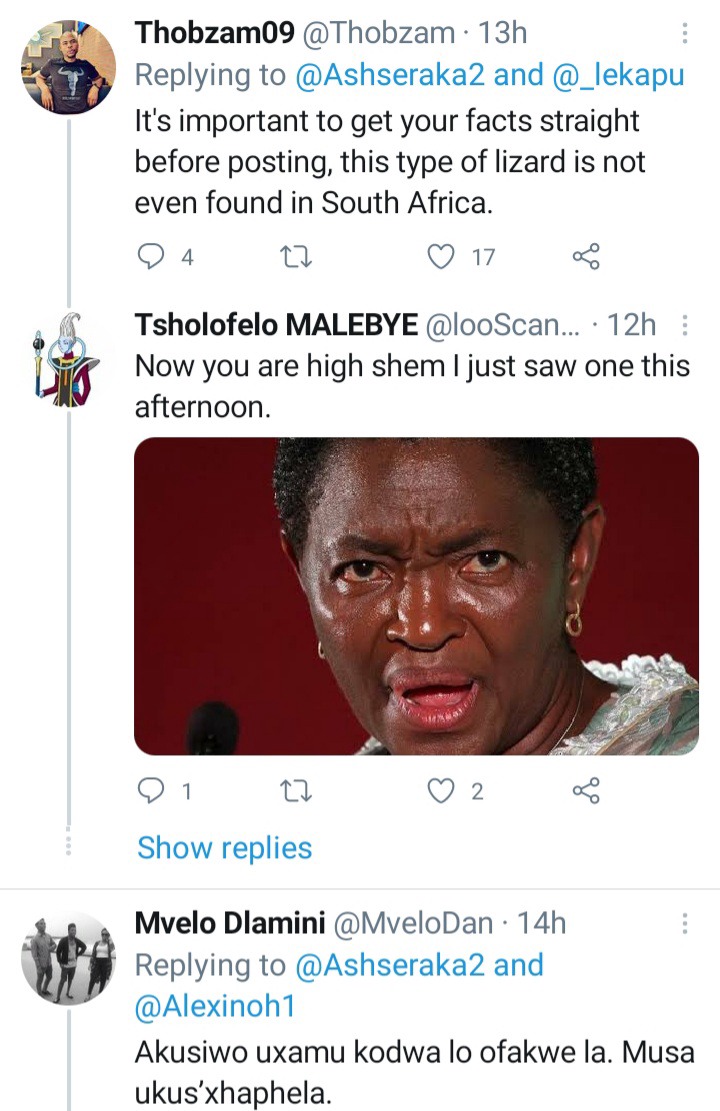 Content created and supplied by: @mishmesh (via Opera News )