Okay the frame is a chicken but the main point is which do you prefer? Roasted or boiled.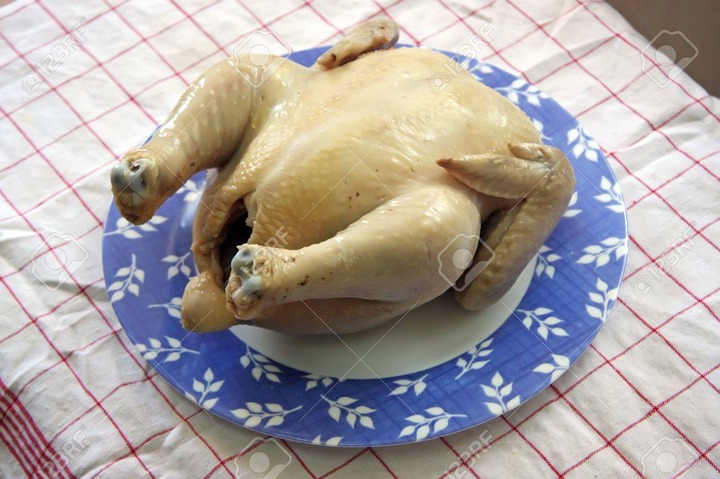 I'd throw up if I eat cooked one.
Just like me bro! It's like am eating it raw,back in the days in my crib, if they want the meat in fridge safe...they boil it, I won't even look twice, the smell put me off
This is just chicken broth, but instead of using the meat from the bird you roasted off for something better, you just threw the meat back into the bone broth you boiled off to create this this monstrosity that lacks carrots, celery, peas, or noodles/dumplings.
You can not stop someone from using animal names to all humans. quit your whining! if you act like a pig your a pig, if you act like a chicken your a chicken! end of story, but man do i love my pigs roasted, baked or even BBQed, and my Chicken Baked, Boiled, fried.
Very quick prep, but takes about an hour. Roast chicken (whole or parts), baked potatoes, frozen veggies boiled or roasted. 
Content created and supplied by: Mzansi'sBest (via Opera News )