everyone, it is a very healthy salad recipe for your skin looking so fresh and beautiful .because it helps to detox weed out of your system revealing the much more beautiful skin. and you always stay in shape as well for this salad is made with ingredients. that will cleanse detox your system Norwich with nutrients.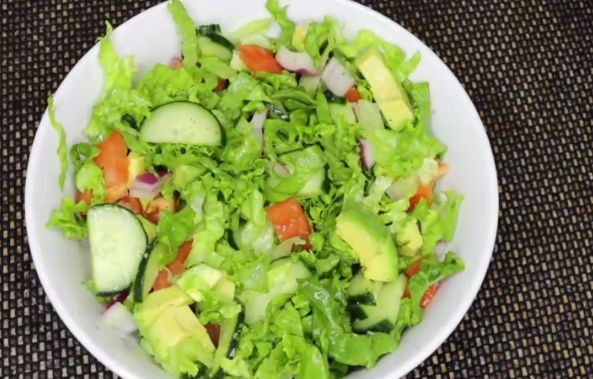 ingredient and preparation
lettuce
lettuce is very good for detoxification it contains a lot of vitamins minerals and nutrients to live healthily.it will help cleanse a liver, cleanse your organs cleanse your overall system so you can always stay healthy.
cucumber
it has fibre that is useful as well while cleansing your system so you don't feel like you want to eat. you need to fill your system up with that good raw cucumber to keep your food while cleansing. 
onion
are good for cleansing and absorbing bacteria from your body systems.it is very to cleanse with onions that's is why you are advised. not to use half an onion while cooking and leave another half. because it will absorb all the bacteria in your home.it will also make your salad taste good.
avocado
avocados contain large amounts of the good fat and protein that will spoil your system with energy while that will boost your system because of the good fat in avocados.
tomato
combine all your vegetables and seasons with your favourite source.
kindly leave your comments below do not forget to like share and follow our page for more updated news.
Content created and supplied by: Katty-kobbie (via Opera News )