Growing a vegetable garden is a rewarding experience. If you live in an area where its challenging to find fresh fruits and vegetables, then having a garden in your yard is a necessity. However, if you're starting your gardening journey, planting a garden for the first time might seem somewhat intimidating.
Choosing the right site in your yard, assessing growing conditions, deciding on what you want to grow, and then sowing and caring for your garden is a significant task. However, the time you spend in your garden will produce a tremendous reward. When you start to harvest your organic garden, you'll feel a sense of accomplishment and pride that makes all your effort worthwhile.
Relax, growing a garden is easier than you think. In this guide, we'll give you everything you need to know to grow a thriving garden filled with your favorite fresh veggies.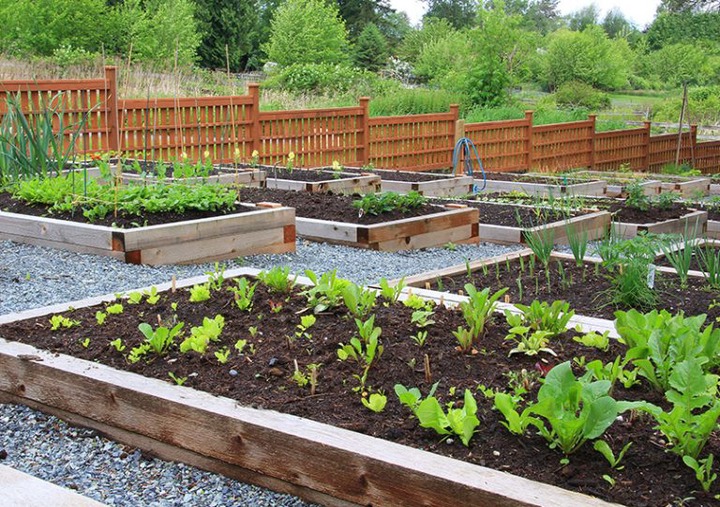 Assessing growing conditions is the first task any gardeners need to make before they ever even think about buying a packet of seeds. If you live in the northern states, your garden requirement will be entirely different from those growing gardens in the southern states where the weather is warm all-year-round.
For instance, bell peppers and squash do well in the southern states, while asparagus and Brussel sprouts grow well in colder climates up north. Before you go on a seed spending spree, make sure you understand the best plants to grow in your environment.
Five tips for choosing vegetables:
1. Choose what you (and your family) like to eat.
If no one likes brussels sprouts, don't bother planting them! But if your kids love green beans, put more effort towards growing a big crop of beans.
2. Be realistic about how many vegetables your family will eat.
Be careful not to overplant, as you will only stretch yourself thin by trying to take care of tons of plants! (Of course, you could always give excess veggies away to friends, family, or the local soup kitchen.)
3. Consider the availability of veggies at your grocery store.
Maybe you want to grow tomatillos, instead of cabbage or carrots, which are readily available. Also, certain veggies are so far superior when homegrown, it's almost a shame not to consider them (we're thinking of garden lettuce and tomatoes). Also, homegrown herbs are far less expensive than grocery store herbs.
4. Be prepared to take care of your plants throughout the growing season. 
Going on a summer vacation? Remember that tomatoes and zucchinis are growing strongest in the middle of summer. If you're gone part of the summer, you need someone to look after the crops or they will suffer. Or, you could just grow cool-season crops such as lettuce, kale, peas, and root veggies during the cooler months of late spring and early fall.
5. Use high-quality seeds.
Seed packets are less expensive than individual plants, but if seeds don't germinate, your money and time are wasted. A few extra cents spent in spring for that year's seeds will pay off in higher yields at harvest time.
Selecting Your Garden Type
When starting your vegetable garden, you have four options.
Outdoor Gardens
Outdoor gardens are magnificent for sunny states that have mild winters and plenty of daylight hours during the summertime. You can set them up on your property with easy and start growing your veggies.
Outdoor veggie gardens in sunny climates are easy to maintain and produce bountiful harvests. This type of garden is the ideal setup for newbie gardeners.
Shade Houses
Shade houses are an excellent choice for those gardeners that live in the very southern states. The hot midday sun can damage your veggies in the peak hours of the day, between 10 am and 2 pm. A shade house provides your vegetables with cover from the intense UV rays, while still allowing light to filter in to help the plants grow.
Shade houses also help to keep birds and pests out of the garden as well. You can buy a prefabricated shade house from an online retailer or make one yourself if you have handyman skills. Look to use a 30% shade cloth if you decide to go for a DIY version.
Greenhouses
Greenhouses are the ideal garden choice for people who live in colder regions of the United States. Greenhouses provide gardeners with a controlled environment where they can set the temperature, light conditions, and humidity.
Greenhouses come in prefabricated kits and can also include artificial lighting. These lighting systems help gardeners in the northern states when light conditions start to fade in the waning days of the summer.
Greenhouses are insulated growing microclimates, and you can keep them at controlled temperatures suitable for growing, even when it's snowing outdoors. However, greenhouses can also be expensive to set up, depending on the type of accessories you include with your purchase.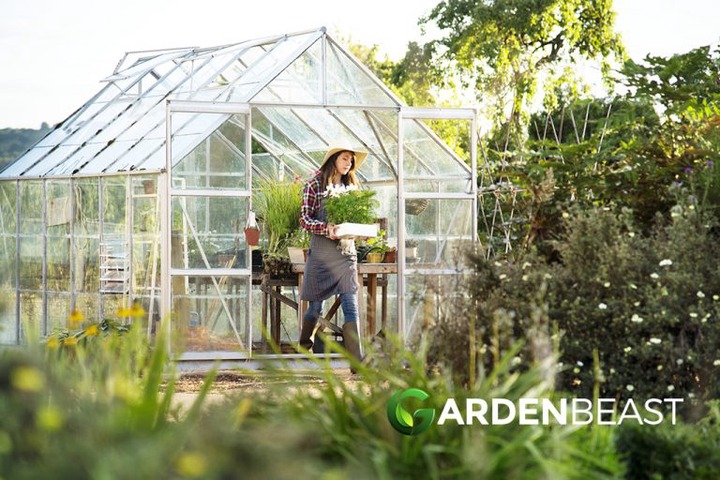 Indoor Gardens
People living in Greenland and Canada are going to have a hard time growing a garden outdoors. The light doesn't hang around for long in the summertime, and the cold sets in quickly, killing gardens fast at the end of the season.
However, it's possible to grow a thriving vegetable garden in the far northern reaches of the United States and Canada. Growing an indoor garden allows you to control the climate conditions like you would in a greenhouse. Artificial lighting and hydroponic systems provide you with everything you need to grow an organic garden indoors.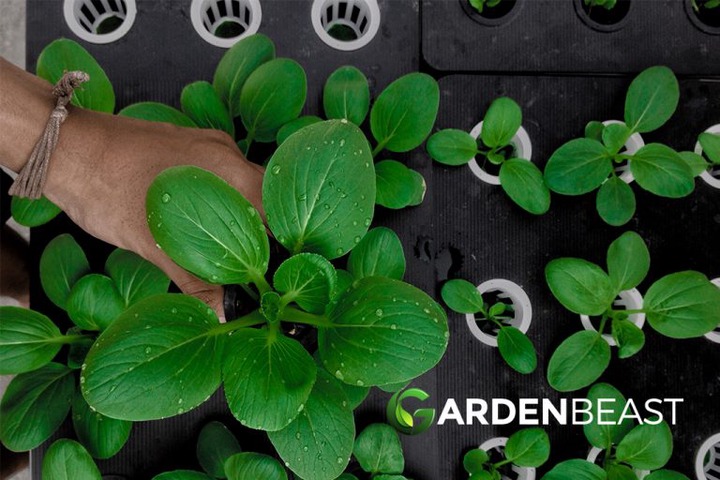 Plan Your Garden to Perfection
After deciding on the right type of vegetable garden suits your climate, its time to start the planning process. Assuming you'll be gardening outdoors, find the perfect spot in your yard for your new vegetable garden.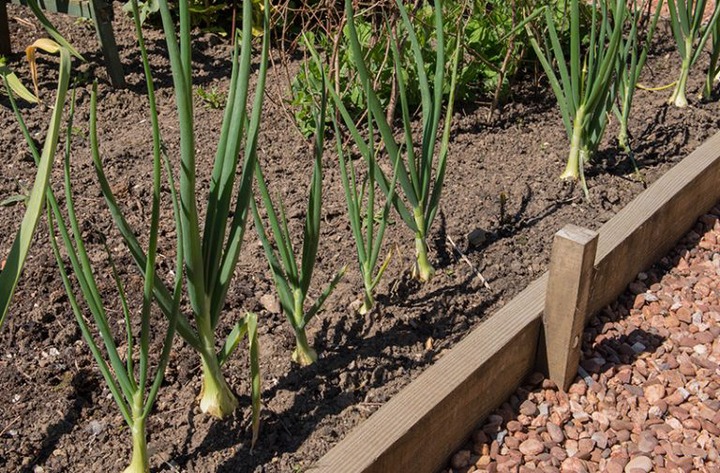 How to Make a Raised Bed
Building a raised bed is easy. All you need is an old pallet of some reclaimed wood, and a few steel stakes or rebar. Build a frame using the steel stakes of rebar, and then line it using the reclaimed wood.
Fill the raised bed with compost, potting soil, and other amendments like blood meal and bone meal. Leave the earth to rest for a few months over the winter before you plant your first crop in the garden.
Growing Vegetables in Pots
If you have limited space, and you want to build a mini-vegetable garden on your balcony, consider growing in pots. Pots offer you better control over the soil conditions and less involvement with pests and pathogens that can damage your veggies.
When planting in pots, ensure you use a high-quality soil mix to provide your veggies with the nutrition they need to thrive. However, it's also important to choose containers with plenty of drainage holes at the bottom of the pot.
All plants don't enjoy waterlogged soil conditions. Soggy soils result in the onset of root rot that kills the plants. To improve the drainage of your pots, line the bottom with a layer of pebbles. This strategy helps the soil drain, keeping the roots moist but not saturated.
If you're growing in pots in colder regions of the United States, start your veggies indoors and leave them under LED grow lights until the conditions warm up outside.
Starting Your Garden – Seeds or Starter Plants?
When starting your garden, you have two options for plants. You can either choose to grow your vegetables from seed or using starter plants. Newbie gardeners will do better and have a productive year if they decide to go with starter plants over seeds.
Most vegetables are easy to grow from seed, but you'll have a higher success rate with established juvenile plants in your garden. Using starter plants reduces your learning curve and makes your first gardening season a more forgiving experience.
Planning and Storing Your Harvest
When harvest time starts to come around, you need to prepare for the event. Make sure you have plenty of Ziploc bags and burlap sacks for storing your veggies. We recommend you invest in a vacuum-packing machine to help you save your produce for longer after you harvest.
When it comes time to harvest, make sure you take the fruit and veggies off the plants during the early hours of the day. Don't harvest as the sun rises, as the plant starts to produce enzymes and minerals to support the growing cycle during the day.
Picking first thing in the morning will have your fruits and veggies tasting sweetest. After picking, pay attention to the harvesting guidelines for the fruits or vegetables you're taking from the garden. For instance, rinsing peppers before storage is fine, but you should avoid doing that for tomatoes.
Check the harvesting and storage guidelines for your specific vegetables before you head out to the garden. Investing in top-quality canning equipment is a good idea if you want to preserve your veggies for a few months after harvest.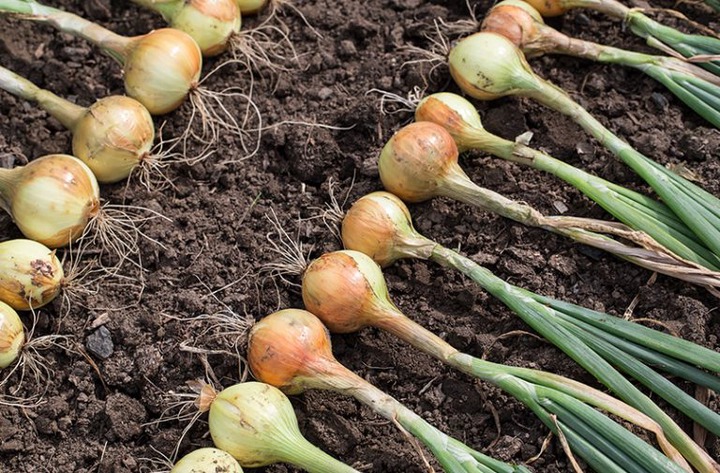 In Closing – Share with Your Neighbors!
If you're growing a garden in your yard, then the chances are that you'll have plenty of fresh fruits and veggies come harvest time at the end of the summer. In most cases, you'll find that you have far more than you can eat.
Take this overflow from your garden and use it as a chance to get to know your neighbors. Divide your excess up into a few baskets, and then go and give it to your neighbors. No-one will ever turn down a basket of fresh produce, and it's a chance for you to strengthen your community ties in your neighborhood.
Source: https://gardenbeast.com/vegetable-garden/
Source: https://www.google.com/amp/s/www.almanac.com/vegetable-gardening-for-beginners%3famp
Content created and supplied by: Wesley4658 (via Opera News )