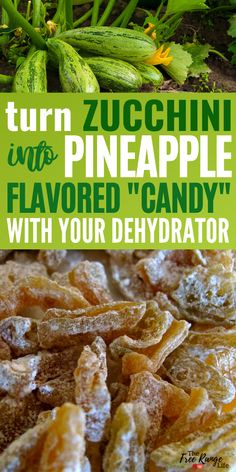 If you are like most gardeners, those first zucchini are exciting and cooked with love. But then the plants start cranking out a million zukes a day and that little not-quite-big-enough zucchini grows into a monster in a matter of hours. And all of a sudden you are so overrun with zucchini you just don't know what to do with it all!
That's where pineapple zucchini comes in. Dehydrating zucchini is a great way to preserve your produce because it is shelf stable and because of the reduction in size your preserved foods will take up less room. This recipe is great because you can clear off your counter and get rid of all the zucchini, including the huge ones!
How to Make Dehydrated Zucchini (That Tastes Like Pineapple!)
This isn't so much a recipe, but a process. The amounts aren't really important, but here is what you need:
Pineapple juice
zucchini- peeled, de-seeded and cut into cubes (big is okay, they reduce a lot while cooking and dehydrating)
powdered sugar
corn/tapioca starch
a dehydrator
Instructions
Place the pineapple juice in a large pot. You want enough to fill the pot and cover the zucchini that you will be boiling.
Add the zucchini and bring to a boil.
Reduce heat to medium and allow to simmer until the zucchini is soft and translucent. It should look like pineapple.
Scoop out the zucchini using a slotted spoon and allow them to drain a bit in a colander.
Place the zucchini pieces in your dehydrator at about 130 degrees. It will take about 18 hours to dehydrate the zucchini completely.
Once the zucchini is dry, place a couple tablespoons of powdered sugar and corn/tapioca starch in a bag with the dried zucchini and toss to cover.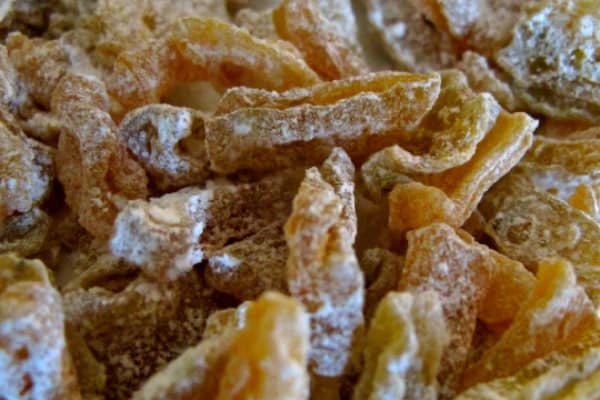 Content created and supplied by: Shanelize (via Opera News )