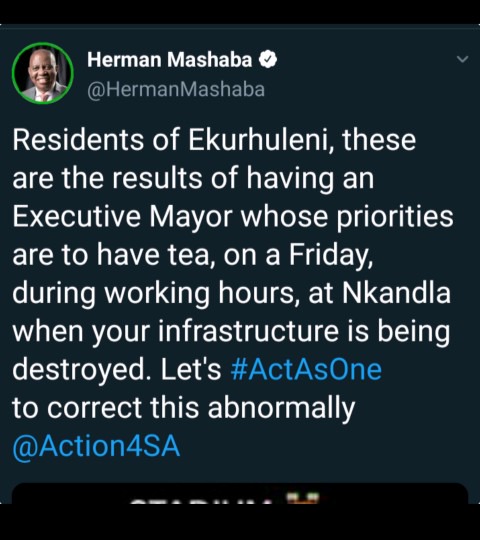 A lot has happened since the beginning of the year,lots of changes were put in place and no one could predict what to expect from the country.
Recently Malema and Zuma's tea shook the country as people were wondering, what the tea was about and wondered when did they squash their beef since Malema was always on Zuma's back. A lot of people shared their opinions about their get-together, even Mbalula, Tito Mboweni.
South Africans were shocked to learn the price of Malema's flight and they feel like, they are wasting money while the country is going through money crisis.
Mashaba also took his shot about what recently happened and reminded people of Ekurhuleni how its like to have a major who's priorities are to have tea at Nkandla, on a Friday, during working hours while their infrastructure is being destroyed.
People of South Africa then reacted to what he said.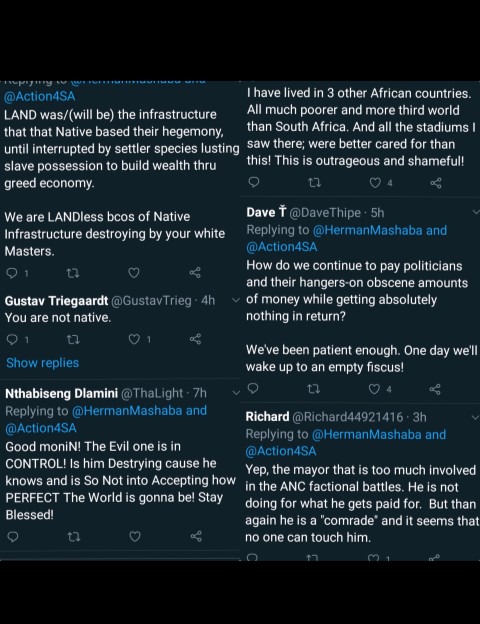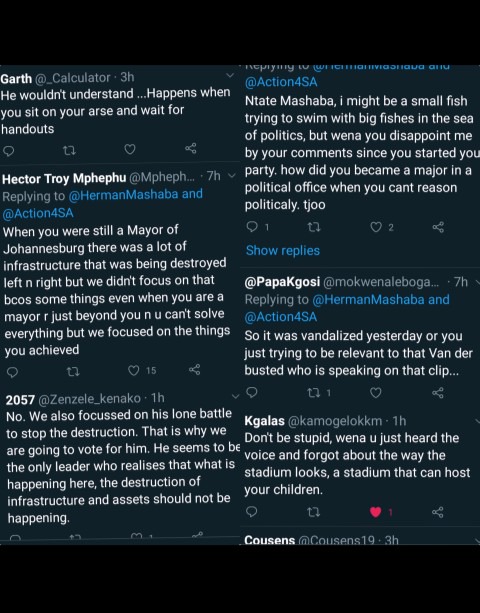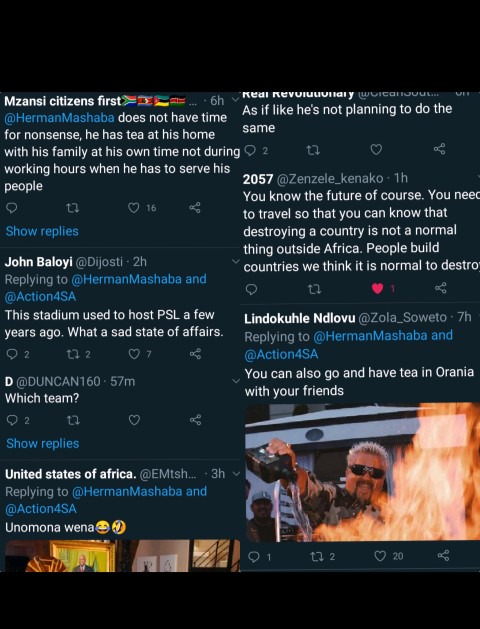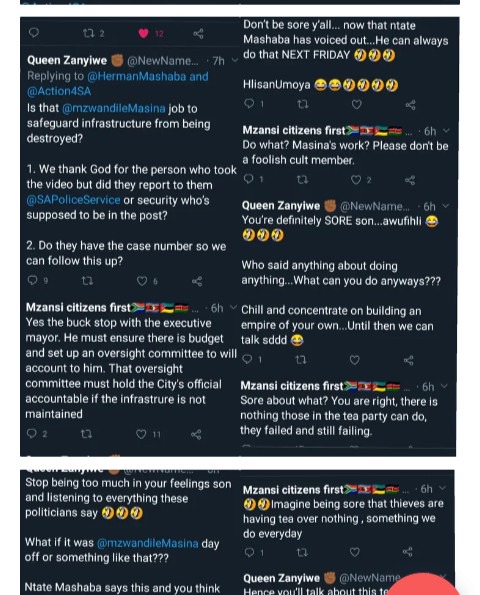 Others are saying, the mayor is too much involved ANC.
Truth is, as much as we'd love to see our leader's working through people's needs and we always wants them to show us that , they are working, they also have lives outside their profession and therefore, those lives has nothing to do with their jobs and they won't tell us why they visited certain places.
However, with what is going on right now, leaders needs to unity and work together because there's a lot that needs to be sorted.
Content created and supplied by: Pamart92 (via Opera News )