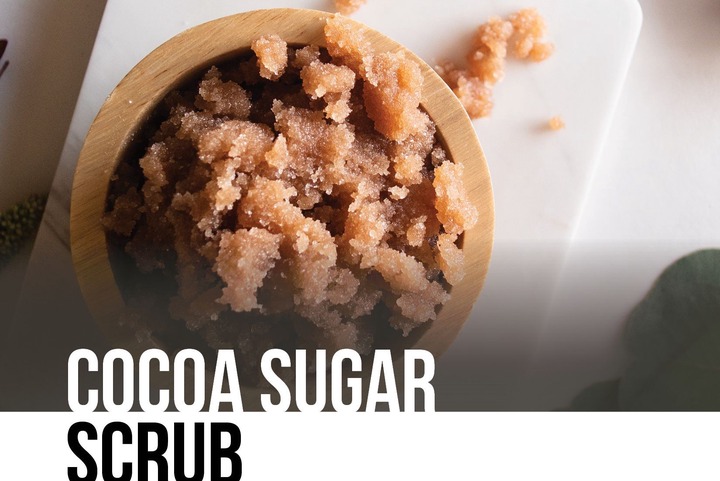 If you like smelling this good. Then you should try out this scrub. It will leave you smelling incredible good. So you can be fresh and your skin can be all smooth.
The rich smelling cocoa sugar scrub will gently exfoliate and moisture your skin. Which will leave your skin silky and smooth.
So you can try this out.
You will need the following ingredients?
1. One cup of sugar.
2. A half a cup of jojoba oil.
3. One tablespoon of cocoa powder.
4. Ten drops of vanilla.
So you need to pour the sugar and jojoba oil into a small bowl. Make sure that you stir it so it can combine nicely together. Once it's throughly combined. Then you can add the cocoa powder.
There after then you can add the vanilla and stir.
Once mixed you throw it into a container.
You will be smelling sweet like chocolate.
Stay safe and healthy.
Sources: Google and Pinterest.
Content created and supplied by: Julliesjennilee (via Opera News )