chicken can be sharing if you eat it every day and use the same method to cook your chicken. today I'm sharing with you an ingredient that you can try and make your chicken taste better. this is a very simple recipe and also I'm sharing the preparation below. there are many ways to cook a chicken you can fry grill or cook it as a stew or you can also braai it.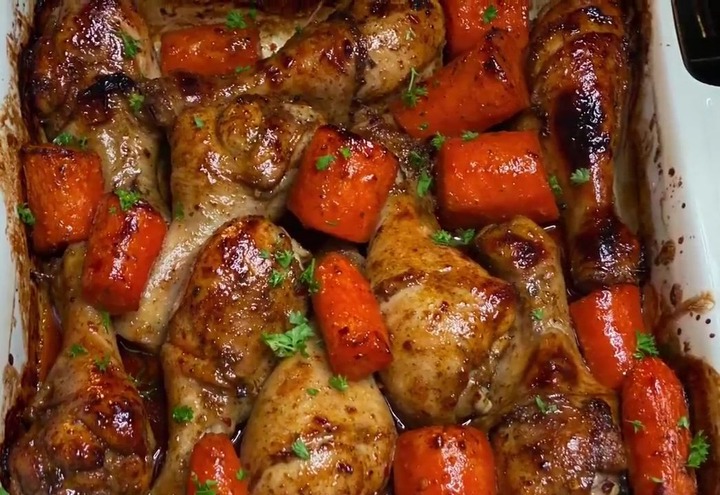 ingredients
I'm going to share with you except that you have to use it to marinate your chicken before you can start cooking your chicken. take your big bubble and 1 kg of your drumstick and put aside full stop on a separate bowl and this following spices the one that you go going to use to marinate your chicken.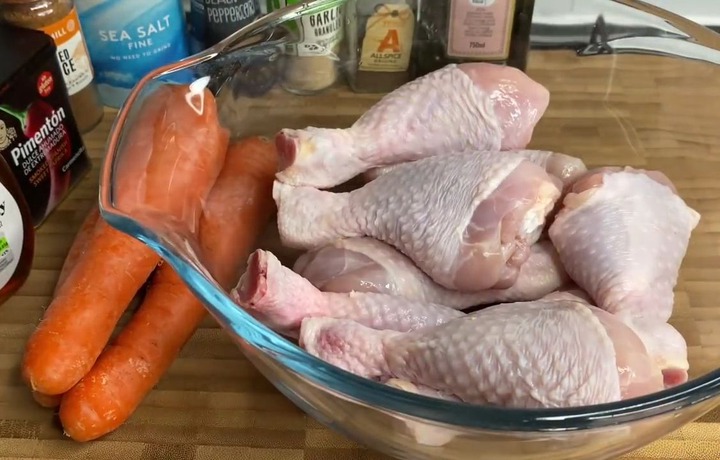 salt, black pepper, garlic powder, mixed spice, mixed hero's, paprika, honey olive oil, peel your carrots, cut your card into the bigger piece and add them to your drumstick also add your spices and cover your bowl with plastic wrap and marinate your chicken for about night or 3 hours.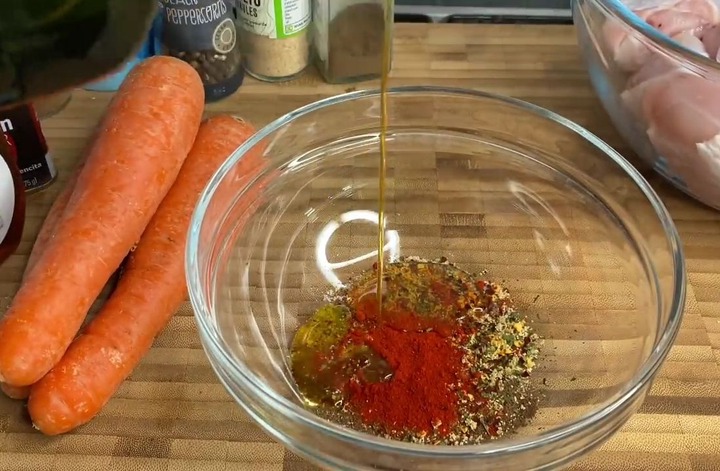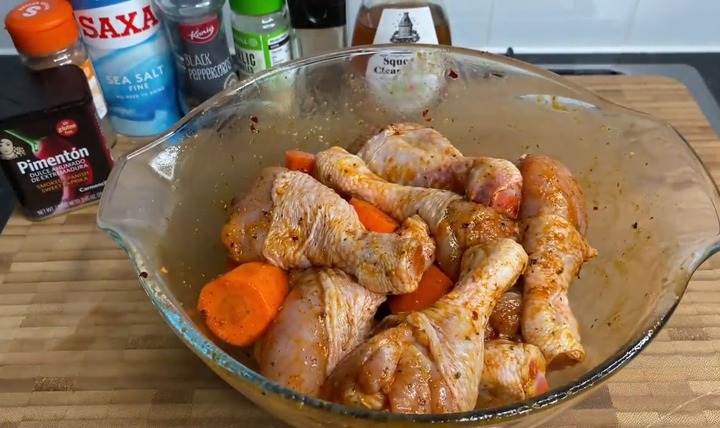 preparation
add oil to a baking pan and add your marinated chicken and carrots to the pan. bake with foil for 30 minutes. remove the foil and grill for another 30 minutes. then garnish with parsley. your chicken is ready to be served to enjoy.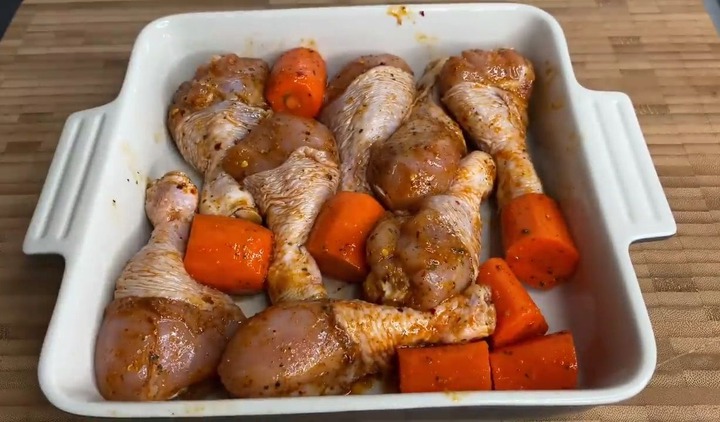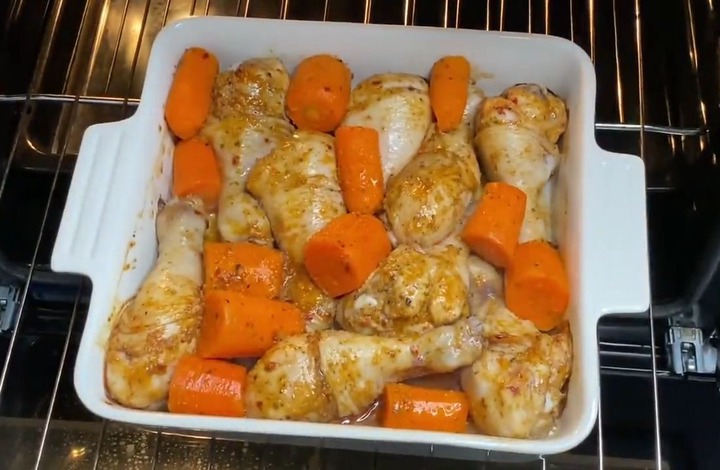 Kindly, leave your comments below do not forget to like share, and follow our page for more recipe enjoy.
Content created and supplied by: Katty-kobbie (via Opera News )