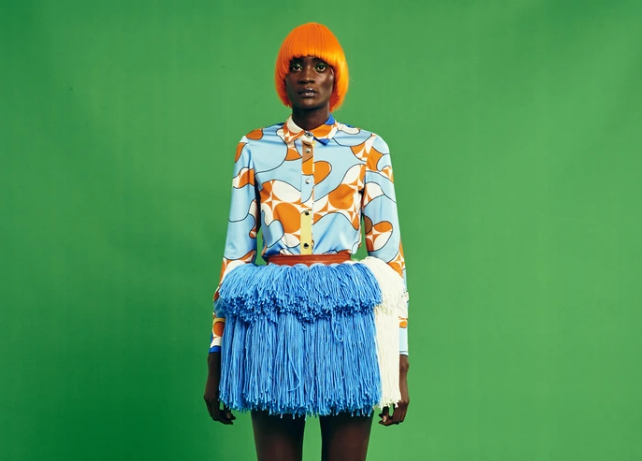 (Source: twitter.com - @agape_timbela)
The luxury designer Rich Mnisi continues breaking the banks of South Africans, however, everything is done at their own will. If people want quality, trendy and unique clothes, which can fit on different occasions then the Rich Mnisi will do wonders for them moving forward. The latest Hiya Kaya '21 collection has taken the world by storm, especially South Africans, following the xibelani skirt that seems to cost an arm and a leg. However, if you have 'insufficient funds' on your bank, then you need to sit this out.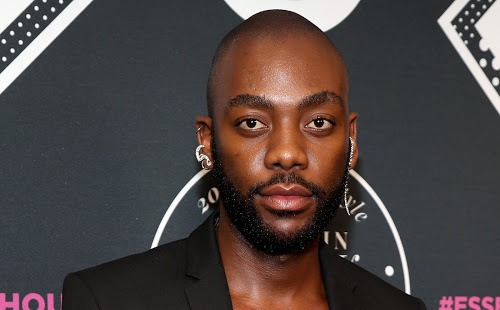 It has been reported that Rich Mnisi Xibelani skirt has been sold out, following the numerous post on social media talking about its price of R59 999. Although people were not sure about the eligibility of the numbers, but they have to follow what is written on his website. According to the Sunday Times, people that want a piece of xibelani can still go to Giyani to buy themselves traditional Tsonga skirt for a less amount.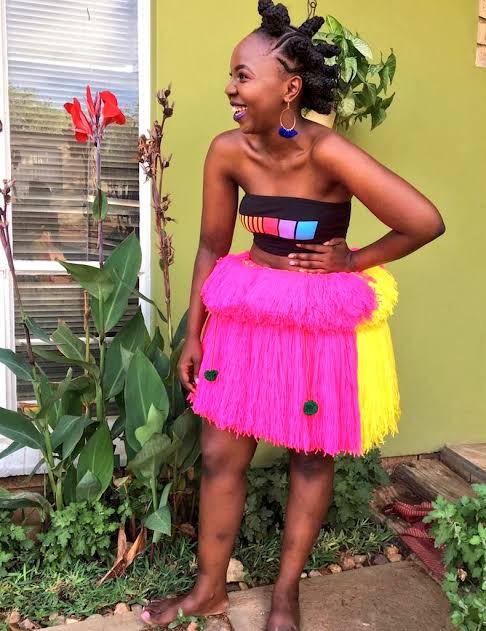 Twitter users have shared their opinions on the xibelani skirt, as they realised that they're not the target market.
@Betweenyoul said, "Anything that's sold out was never available... Marketing 101."
@YolandaZise said, "Hai soze!!! I'm sure he made 3 skirts only."
@nhlanhlangwaqa said, "I need the list yama buyers to need new friends."
@Blackrose23292 said, "I'm imagining usisi burning the shirt by mistake while ironing."
@NGoremusandu said, "True its all about target market. If you're downtown penny pincher even bread at the mall is too expensive."
@ThabisoSethun said, "Haters must gag on that."
@nkanyani_gt said, "People have money yerrr."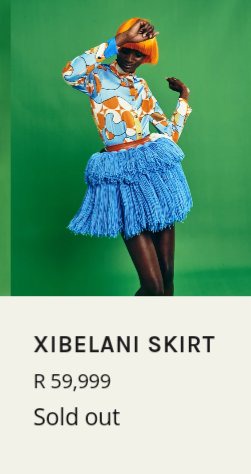 Source link:
https://twitter.com/agape_timbela/status/1358717797736591361?s=19
https://www.timeslive.co.za/amp/sunday-times/lifestyle/fashion-and-beauty/2021-02-09-mr-take-it-or-leave-it-rich-mnisis-r60k-xibelani-skirt-sells-out/
What's your opinion on this? Let's talk about it.  
(The pictures are used for illustrative purposes only.) 
Date: 10/02/2021
Thank you so much for taking the time to read our articles. 
Please don't forget to like, share, comment and follow us for more groundbreaking articles.
Content created and supplied by: ScarcityNews (via Opera News )