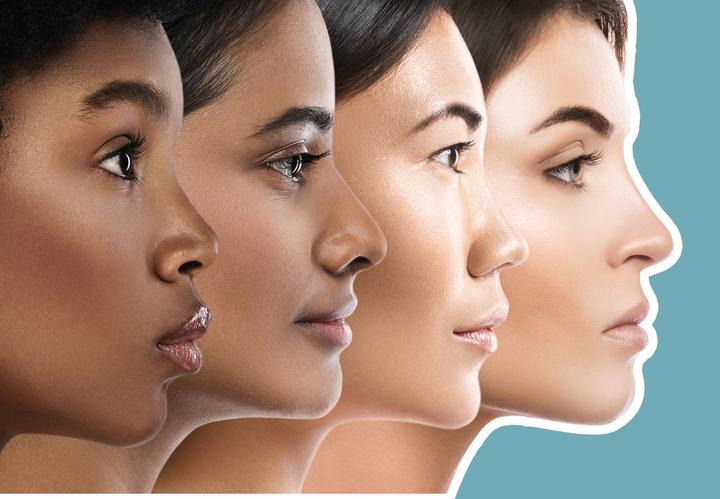 Having beautiful skin begins with knowing your skin type and choosing the best skin care. There are 1000s of commercial skin care products made for the entire population, making it important to know your skin type in order to choose the right ones for you. In all there are 5 basic skin types.
1. Normal.
This skintype is a balance between dry and oily types. It has a balanced sebum production and good blood circulation. People with this skin type experience no or less breakouts and irritations. It has a smooth surface and is non sensitive.
Tips:
- Stay hydrated by drinking lots of water.
-Apply sunscreen to prevent sunburn.
-Moisturize when necessary.
- Remove makeup before going to sleep.
2. Dry skin
Dry skin is noticed by a rough and flaky texture and can sometimes feel tight and cracked. Fine lines may easily appear and the skin irritates easily. It comes with an unbalanced skin texture.
Tips:
-Keep the skin moisturized to mantain softness and lock in moisture.
- Don't spend too much time in the shower.
- Drink water to stay hydrated.
- Apply sunscreen.
- Pick oil based products to assist with dryness.
3. Oily skin
Oily skin is characterized by a greasy and shiny appearance, with larger pores. It is prone to acne breakouts such as pimples and black heads. Oily skin is a result of excess sebum production.
Tips:
-Wash face twice daily.
- Drink water to stay hydrated.
-Use sunscreen with out oil to avoid clogged pores.
- Find a suitable cleanser to wash of impurities.
-wash off makeup before going to bed.
4. Sensitive skin
This is more of a skin condition than a skin type. It easily irritates and reacts when exposed to new products or different and harsh conditions from the outside environment.
Tips:
- Know your allergies to know which products are suitable for you.
-Apply sunscreen.
5. Combination skin
This is a mix of oily and dry skin. It is mostly oily on the T-zone which is made up of the forehead, nose and cheeks. It breaks out and irritates easily around the T-zone.
Tips:
-Stay hydrated.
-Use a cleanser.
-Exfoliate once in a while.
-Apply oil free suncreeen.
- Do not go to bed with makeup.
How to determine your skin type?
Take a sheet of blotting paper preferably or tissue. Gently pat it on your face. Hold it against a bright light. If you notice a little to no oil you have dry skin. If the blot paper/ tissue sheets picks up oil you are likely to have oily skin, like the one on the picture below. Try this in the morning after you wake up or in the evening before washing your face for effective results.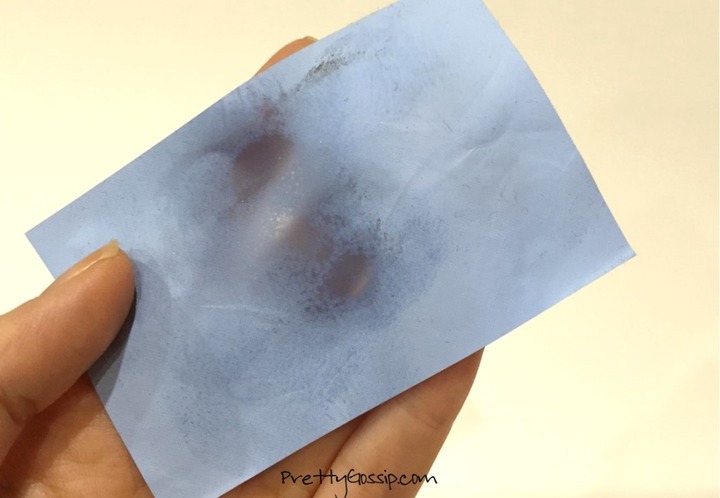 If this was helpful, please like, comment, share and follow for more content.
Content created and supplied by: KeshoMo (via Opera News )