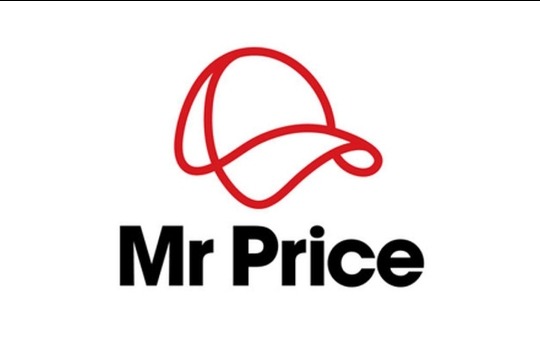 If not all then most people love looking good. They want to enter a room and own it. They want to look good at work, that special occasion and on sundays either going to church or on an easy sunday chillas. What about friday nights and picnic saturdays. We don't want to repeat clothes but however we want every outfit to look new. But how do you do that when you are next to broke?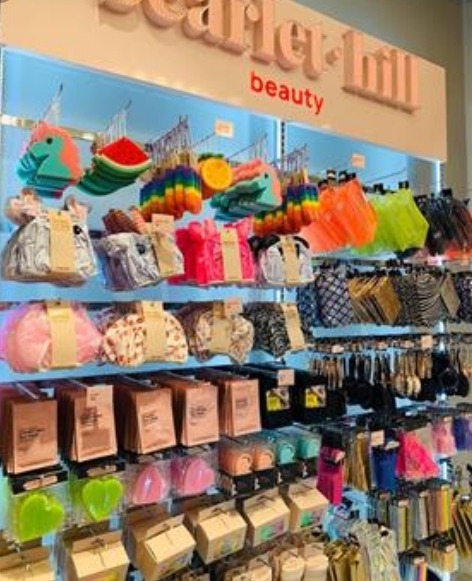 With the high rate of unemployment in South Africa and the economic crisis, its almost impossible to even buy a loaf of bread. Most things have become expensive especially clothes. However we got a life to live and this life involves going to work, church, town chilling with friends and attending events.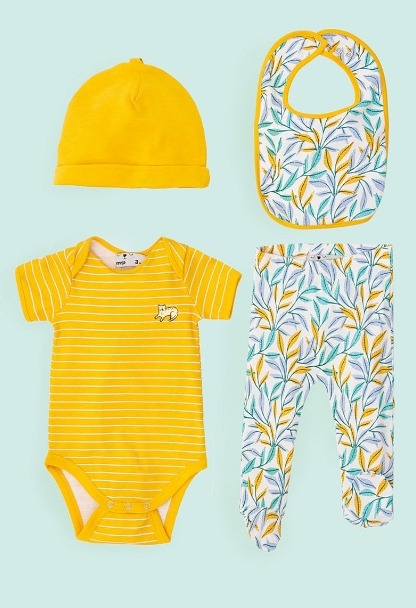 What if you can't afford it? There's no need to panick Mr Price stores have made it easy for people to look good in a classy way and most importantly affordable way. Over the past years people have asked Mr Price to have baby products, Mr Price delivered and those baby products are very much affordable, even unemployed people can afford it. Ever wanted a matching outfit with your baby girl or boy? Now this shop has made it possible for you.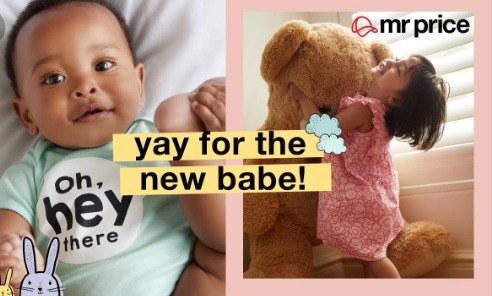 Their beauty range Scarlet Hill has all beauty products, from make up kits to fragrances. Scarlet hill caters for all skin types especially the african shades at an affordable price. The fragrance collection has the most wonderful scents A perfeme is usually intact with your personality and if you havent tried Scarlet hill fragrances you should, the scent isn't cheap however it comes at an affordable price.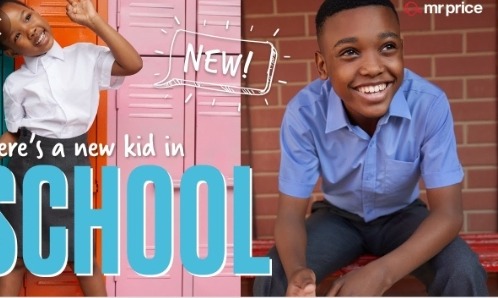 One of the best decisions they made is really them selling school uniform. This is very much thoughtful of them especially for parents who are account holders, they can now buy it all at once. When purchasing christmas clothes you can add a shirt and a trouser in the mean time. I went to check it and the uniform is affordable especially the shoes.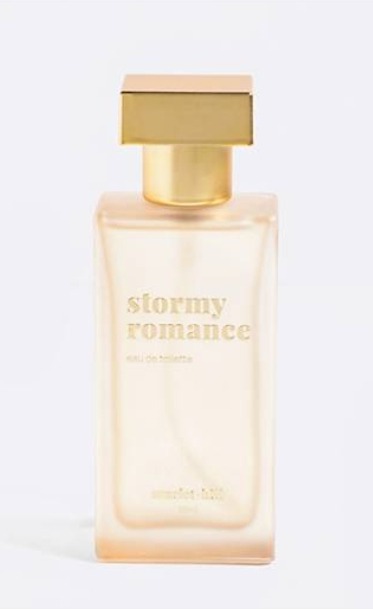 Its all about affordability, staying within the budget and at Mr price you can do that, while looking all classy and fabulous. Mr Price will give you those expensive sandals you saw at the other shop or those sneakers that would take your months salary. That bag those shades and what about those shoes.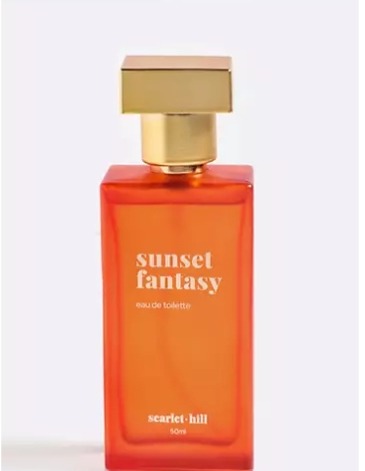 People had their views on the people's store: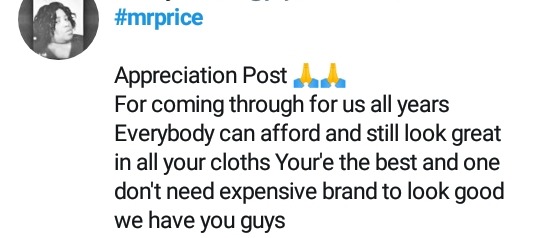 Mr Price is really becoming a one way stop, We can all go there for class business and school. For friend's baby showers or our new borns. Make our kids first day at school memorable by purchasing at Mr PRICE. If you're worried about quality don't be all the boxes are ticked. Quality, affordability , trendy , and Classy.
Thank you for reading
For interactions email me at : [email protected]
Sources: www.mrprice.co.za/ TWITTER
Photos: TWITTER/ GOOGLE
Content created and supplied by: Pertruth (via Opera News )