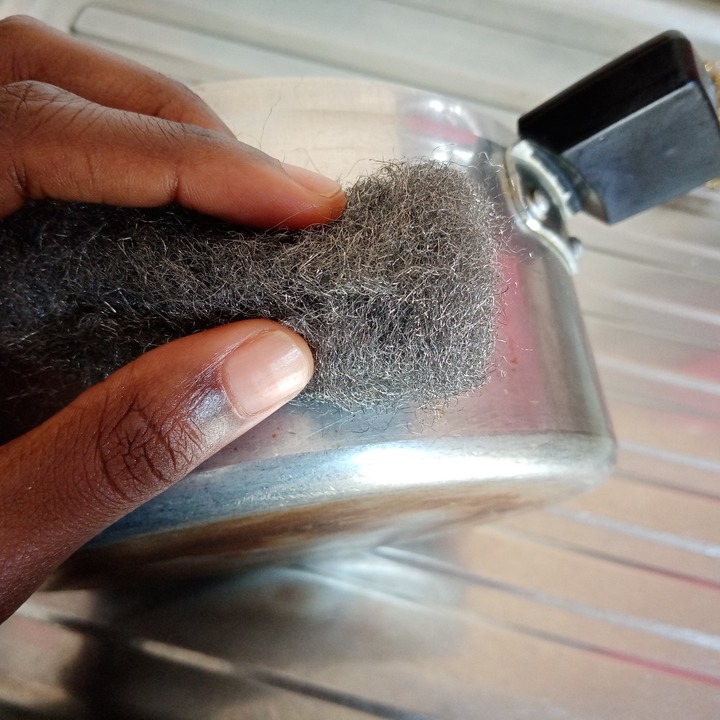 Do you find yourself buying mountains of steel wool because of rust? How many times have you had to throw it out after only using it once? Not only is it a money waster it is also not practical.
There is a way to preserve your steel wool and make it work longer for you.
What you will need
Freezer
Zip lock bag or plastic bag that will seal everything in
Baking soda
Cold water
 Jar/ container
Step 1
After using the steel wool make sure to wash it out thoroughly. Remove any food particles and or dirt. There is no point in trying to preserve steel wool that is dirty. So clean it out.
Step 2
Place the steel wool in the zip lock bag or plastic and place it in the freezer. This will stop the water on the steel wool from oxidizing and causing rust.
When you want to use it simply take it out and re-use
Method two
Step 1
Mix the cold water and a table spoon of baking soda and shake well
Step 2
Thoroughly rinse the used steel wool and place it in the jar.
Please make sure that the steel wool is completely covered in the water.
Always make sure that you clean the steel wool before you before you place it in the water.
And remember to change out the water and baking soda water every now and then to make sure everything is hygienic and . 
Content created and supplied by: MatomeM (via Opera News )