A lot of people buy traditional clothes of other cultures specifically for weddings. Most people from different cultures own their own culture's traditional attire.
Most traditional clothes are not expensive unless they are modernized. In that case, a modernized dress for a bride could be at a steep price, but nothing that can rob a bank like something from a brand.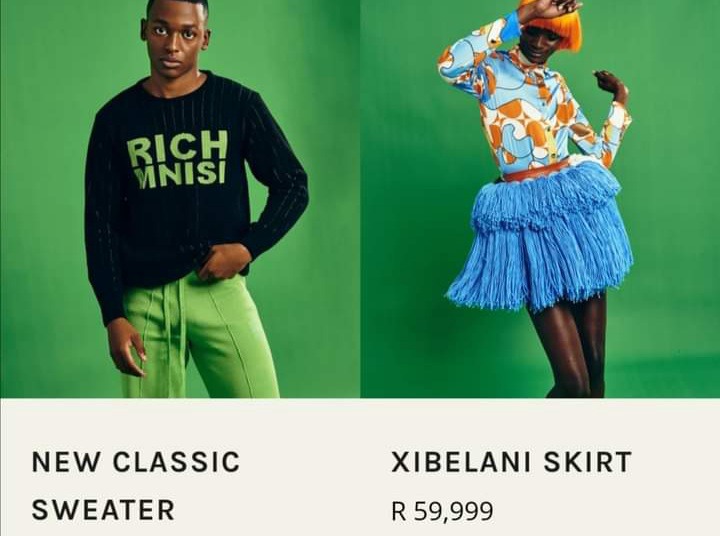 Rich Mnisi whois a fashion designer is the talk of the day and on everybody's lips as he found himself trending for the wrong reason. People were shocked when they learnt that he is selling 'Xibelani' which is a Tsonga skirt for R59 999.
Source: https://twitter.com/AdvoBarryRoux/status/1356565946132033536?s=19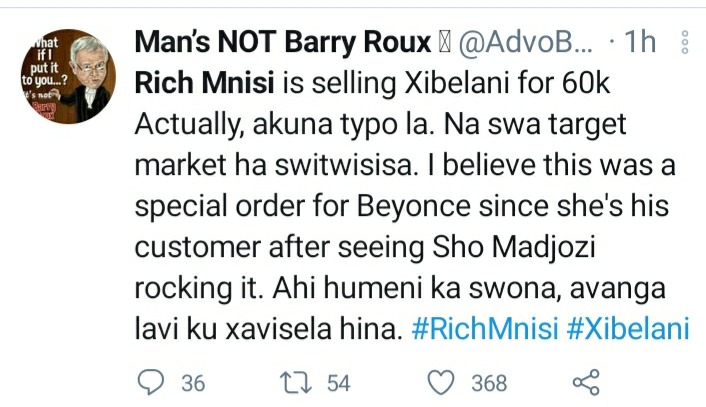 One would wonder what kind of material was used for a R200 skirt to cost so much. Was it for a celebrity perhaps? Or was it made from satin or the most expensive material? Whatever the case, people were laughing and he became the joke of the day.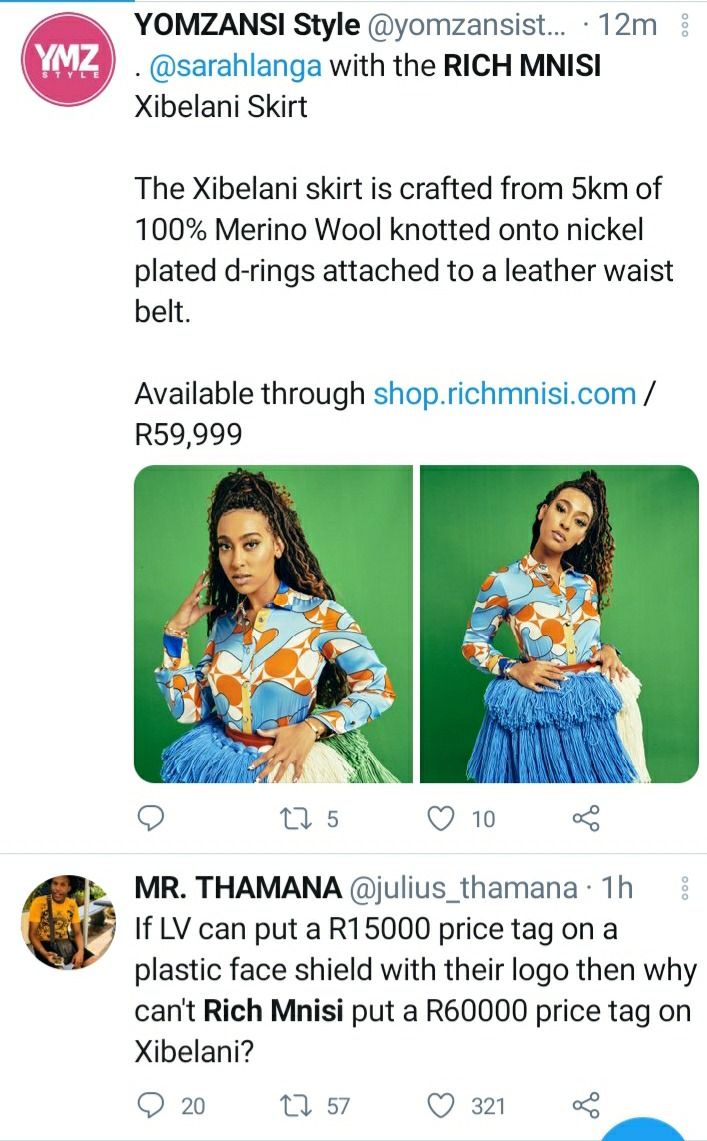 Some say they could get an expensive phone and still have change with that price tag, and some said they could start a business or even get a second hand car. These people are clearly not his target market because the brother means business.
He is not only trending on Twitter, Facebookers also laughed at the designer's skirt and most say they would never buy a skirt for that much even if they had all the money in the world.
Source: https://m.facebook.com/story.php?story_fbid=10219063293828537&id=1091372459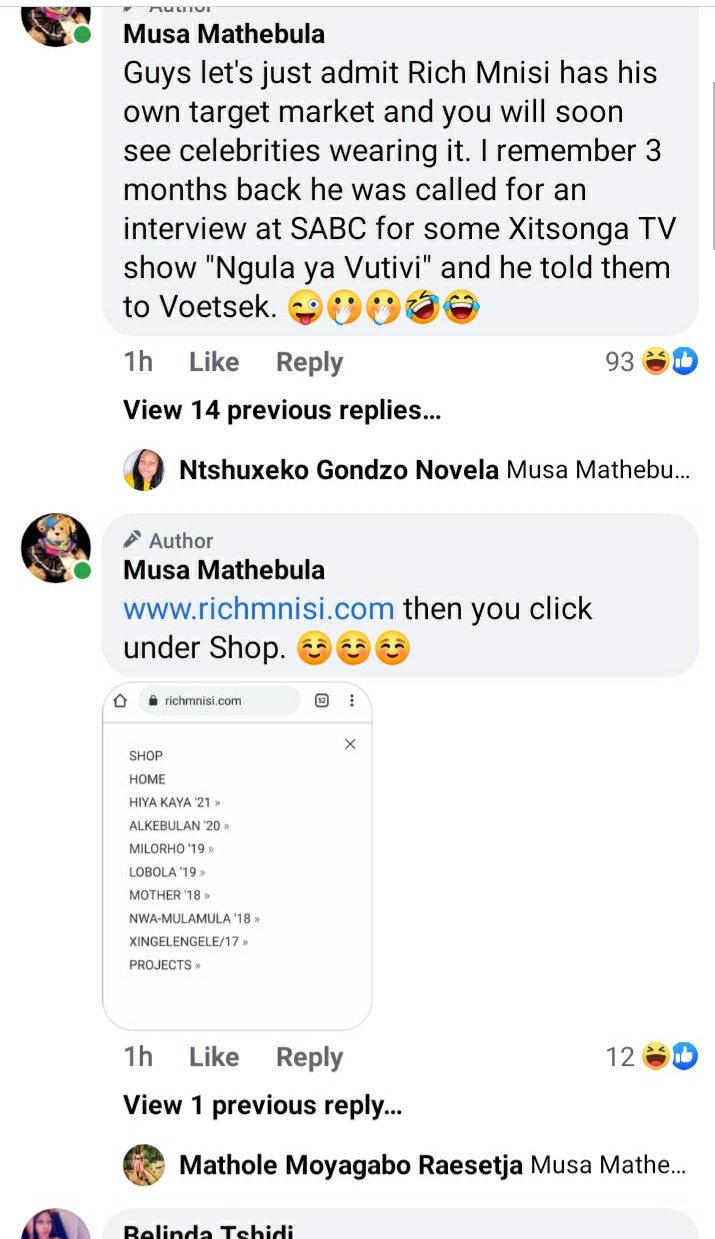 Some say the skirt might shake on behalf of the person wearing it and some say his expensve skirt looks like school uniform.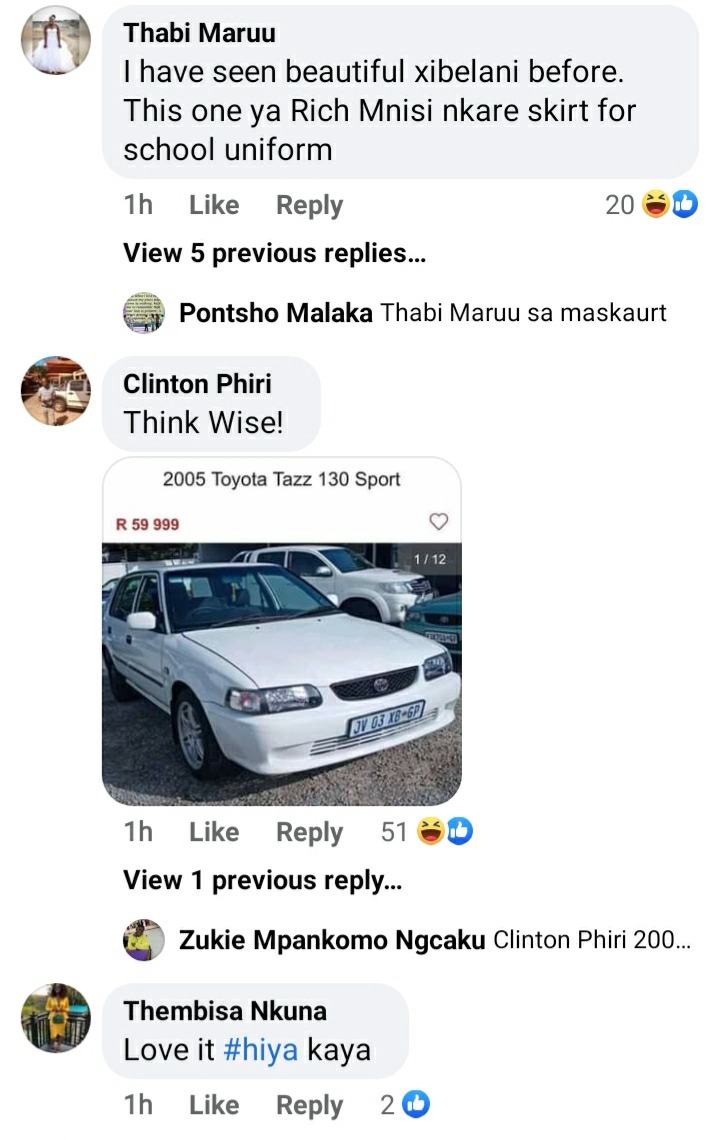 Whatever the case, those who have money and can afford it will buy, those who don't should not criticize the designer's hard work. He clearly knows his worth! At least he is trending. Free publicity to showcase his work.
Content created and supplied by: Sasatjie (via Opera News )