These days there are products that are made for hair but actually not for hair . I have seen so many video clips or many incidents whereby people buy wrong sprays which later on causes problems.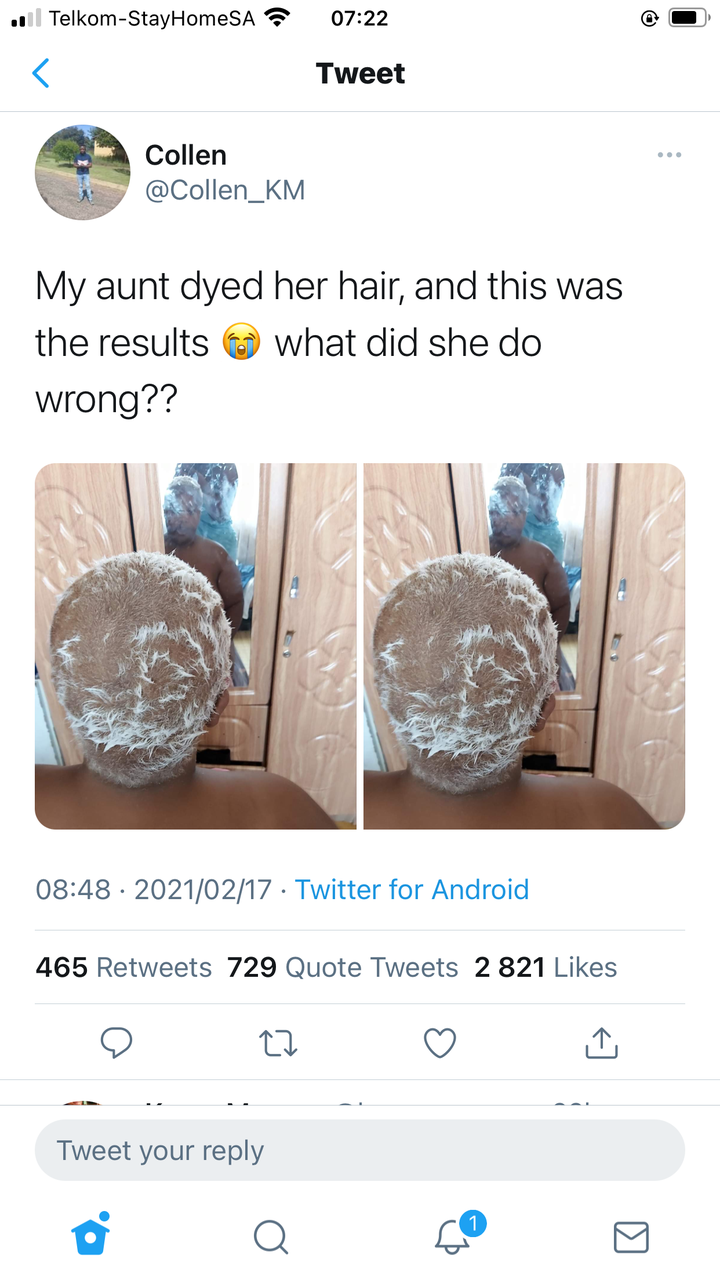 There was this young lady who was trending on TikTok whereby she ran out of her hair spray , she was then advised to buy the "Gorilla spray" which was said to be working perfectly fine. The lady bought it as she was desperate and needed to fix her hair . After applying the spray into her hair, the spray turned out to be a glue that was not able to be washed away .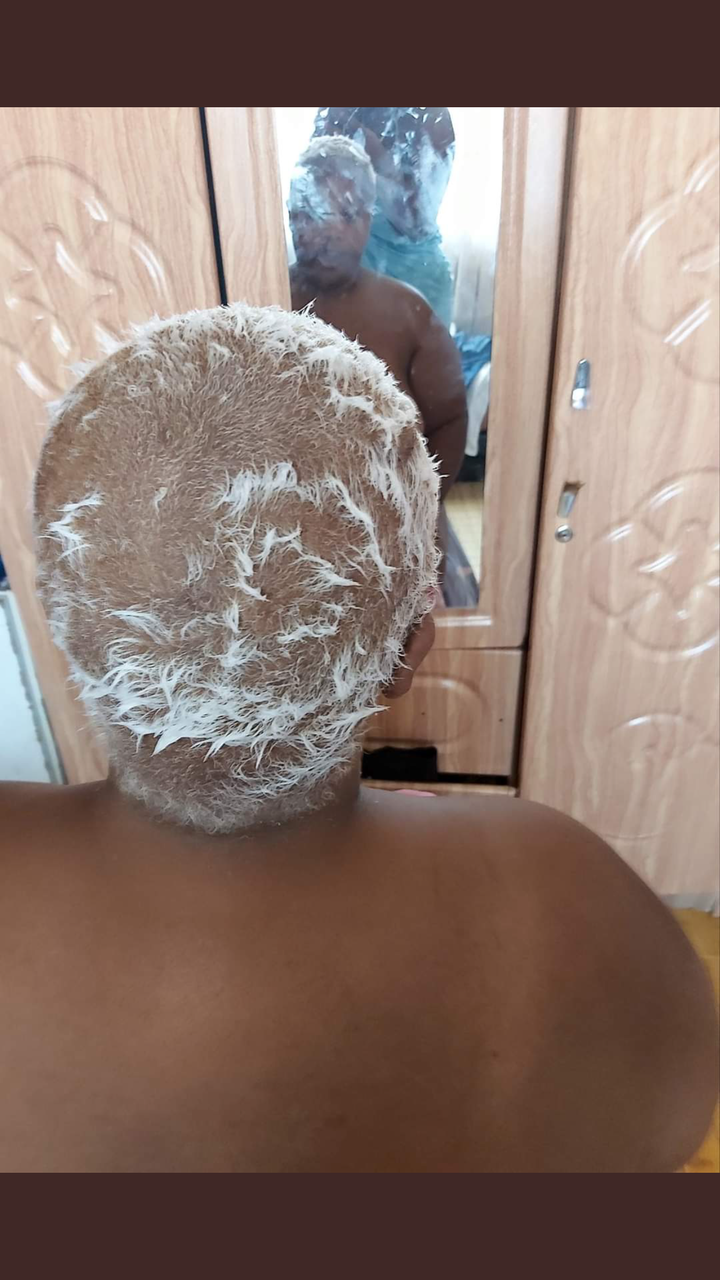 There way it was like in her head it's like she had applied cement in her hair , hair couldn't move at all. It took her close to two months until a certain Doctor was able to help he remove the glue in her head . Apparently the procedure cost around R180k but she was fortunate enough to have been helped for free as her video was already circulating on social media.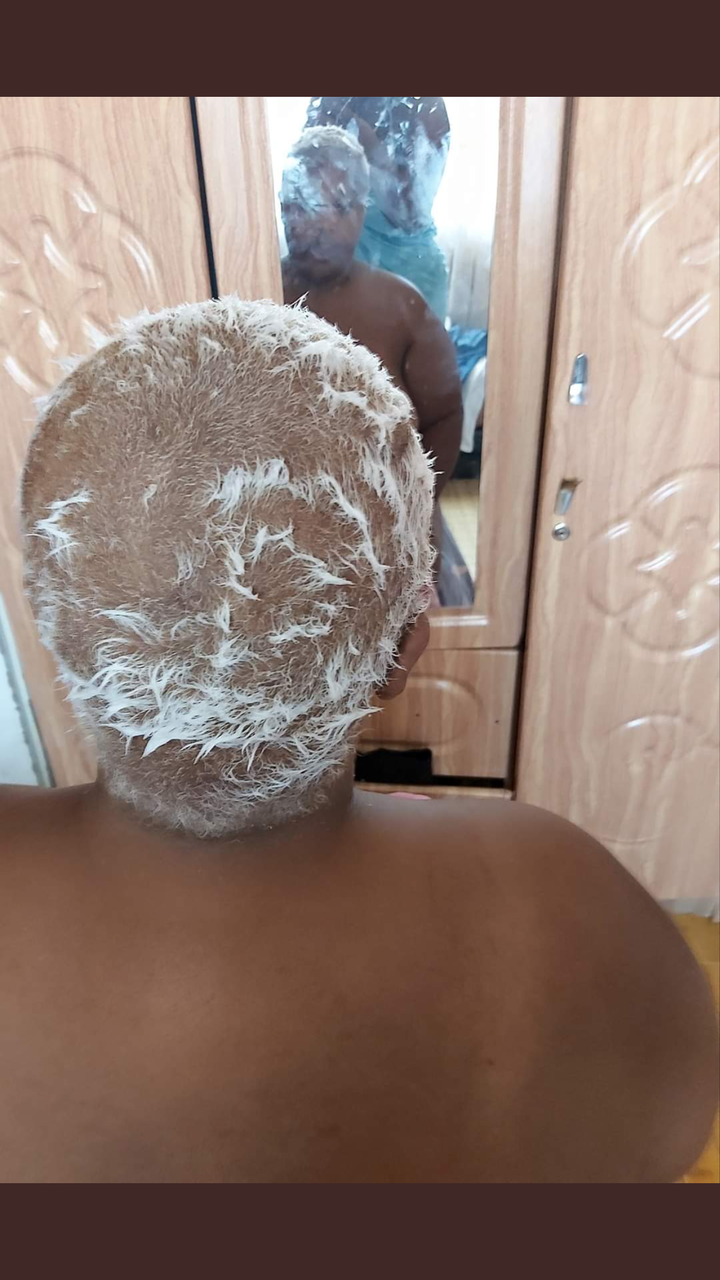 Today this picture of a certain Gogo who happened to have dyed her hair was also circulating on Twitter , she dyed her hair and what happened is that she lost all her hair.she was left with nothing but small hair enough to be for a new born baby. She might have used wrong dye or she thought it was dye means while it was actually a No hair I don't know but you can see for your self on these pictures. 
Learn to use products that you know please.
Content created and supplied by: Sherly166 (via Opera News )