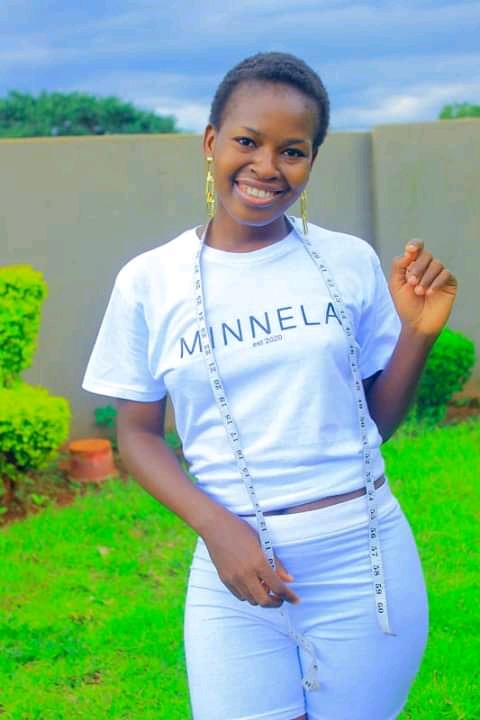 Today Young Mindz came across 25 year old fashion designer born and bred in Saselamani(Mahlohlwani) situated approximately 20km North East of Malamulele township. She spent most of her childhood at school,apart from that she would spend time with family, she was a family orientated child,"my childhood is was boring" she says.Tsundzuxa learnt quite a few traits while growing up around her family members ,"Spend as much time as you can with your loved ones and most importantly learn how to share what you have with other people". She was and still has a good sense of humour.
A fashion designer is what she grew up to become however she explains that she didn't really know she would become one. Until some day She created a swimwear from her leggings which then led her to buying a sewing machine. Fashion design found her when she decided to buy herself a sewing machine with no sewing experience and knowledge, that was in November 2019 and she never looked back ever since.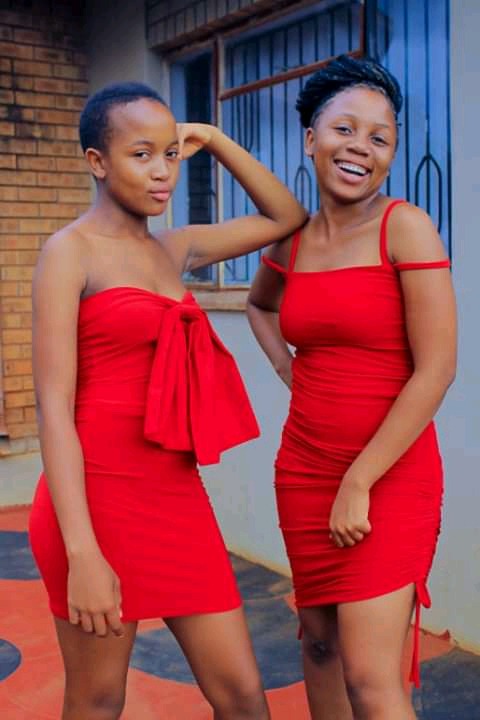 "I currently do not have a solid clientele. Sometimes I come across clients that change their minds about the clothes they want in the last minute, and in such cases I have to decline their request to make changes, these are some of the challenges I have to face and deal with time after time".Regardless of the changes and difficulties, Ms Baloyi still remains encouraged and rooted to her cause for improvement in her crafts. To help keep her inspiration intact, Tsundzuxa imagines the type of garment she wants and creates it. Sometimes she does research and learns new things from different people's designs on Instagram and Pinterest.
Tsundzuxa tells Young Mindz that her mother is one of the people she looks up to, together with a few other people including Stanley Muthathi of Sasekani Fashion Design, Prudence Madisha of Nubase, Chuene Lefala of Johli Designs, Priscilla Okpan of Kim Dave Designs, Thomas Rikhotso of Tomy R Creations, Divine Makhubele of The Divine Style, and Ntshembo Chabalala of NoriaPiet."It's possible, you just need to start and use what you have, if you want to know the fundamentals of becoming a successful fashion designer, start somewhere, you can either use a crotchet or knitting needles if you can't afford a sewing machine.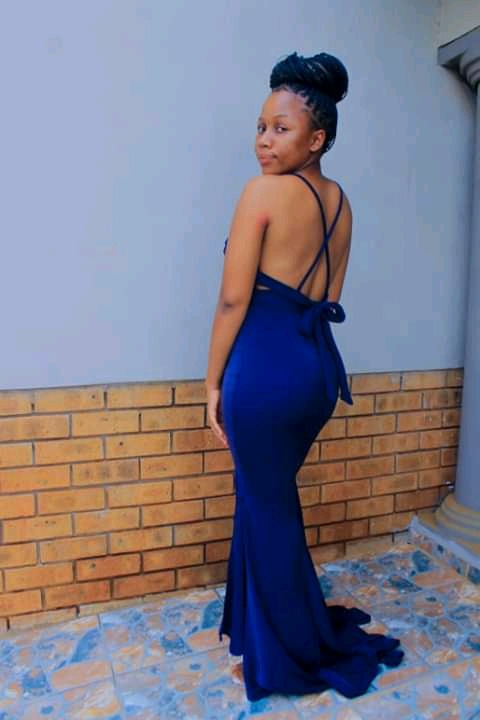 If you want to be in confectionery, you can start by using fire wood to bake fat cakes if you can't afford a stove. As long as you implement, the rest will fall into place." Tsundzuxa plans on dressing people into loving themselves and feeling confident. She believes Minnela will be a household name. The fashionista says she wouldn't want to take all the credit, she learnt half of the things she knows on her own, she wouldn't want to forget Stanley Muthathi from Botsoleni, founder of Sasekani Fashion Design, he taught her how to draw basic blocks in depth and Nubase Sewing Academy enhanced the knowledge she had. "Put yourself out there, don't be shy, people will never get to know about you if you keep yourself to yourself".
Content created and supplied by: YoungMindz (via Opera News )