We all have different hairstyles and how we take care of our hair as a lot of ladies have different hairstyles and they take care of their hairstyles.
These days we have choices as to how we should do to our hair and also the products to put on our hair however we wish for it to be.
We have hairstyles from short hair,braids,weaves,benny and betty,dreads,afro, conrows and there many other ones that we can all choose from looking at what we want and how we want it.
Dreads have always been there from the longest time from back in the days of our great ancestors.It has grown so much and people can style them how ever they want and keep them for how ever long they want.Some have short and some have long hair and either way they are all beautiful.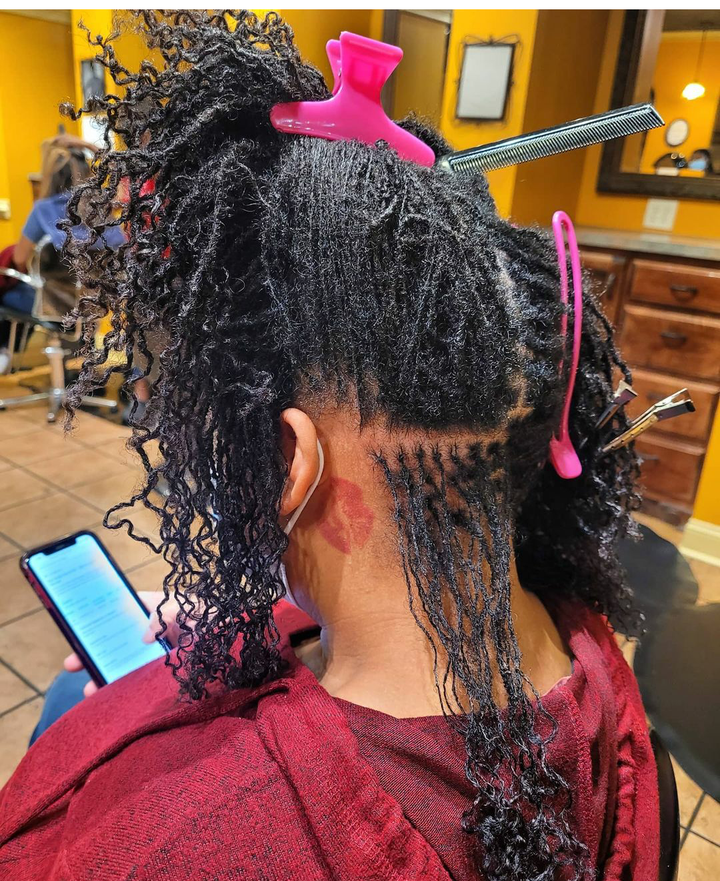 A lady posted a picture of her dreads and fans noticed that she had a red lipstick behind her ear and it was very cute.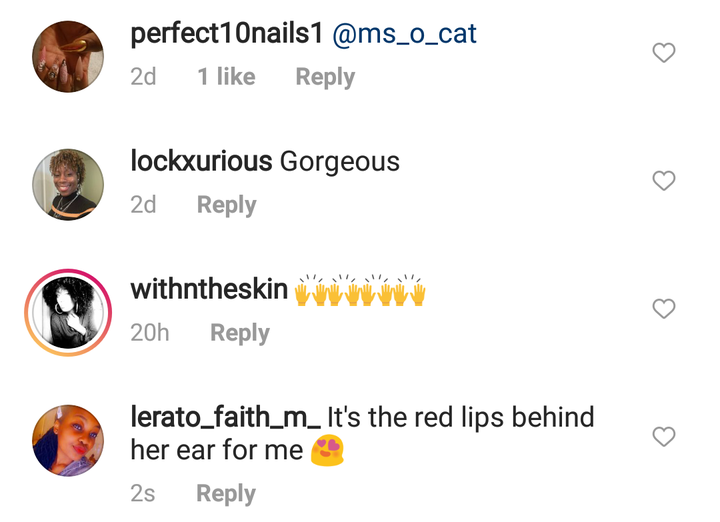 Content created and supplied by: Faith22 (via Opera News )