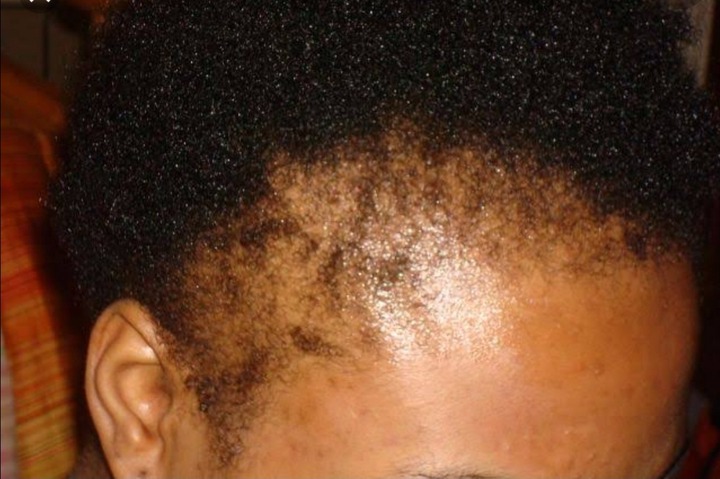 Just like your skin, your hair and nails are affected by the foods you choose to eat. And we're not talking about the sheen of those lustrous waves or a hangnail. Both hair and nails can become brittle and dry, and hair can thin or fall out without the right range of nutritious picks in your diet.
There are a few food facts that are important to know: Add healthy fats to your diet and you may see your skin clear up. Drink tons of water and you'll probably notice a little bit of a glow. Up your greens intake and you might experience less bloat. But what exactly can you get rid of (or at least cut back on) from your diet that might, in turn, boost your hair health? There are plenty of foods that surprisingly take away from your hair's luster, thickness, and overall health. Find out below which unlikely food and drink choices could be keeping your hair from its luscious, hair-flipping potential.
1. Sugar

There isn't much research on why sugar triggers hair loss, but experts believe that it may cause inflammation. Furthermore, foods like carbohydrates, like potatoes, bread, white rice, and pasta have a high glycemic index. They break down into sugars quickly and have the same effect. Sugar produces insulin and androgen, the male hormone that shrinks hair follicles and causes hair loss.
2. Alcohol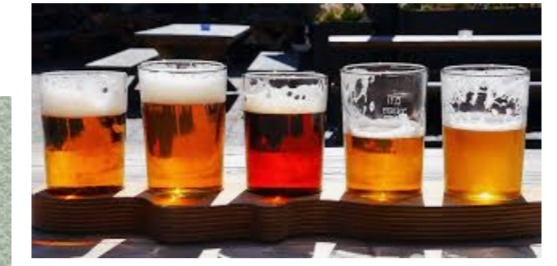 Overdrinking or excessive drinking can not only affect your skin, but also harm your hair. Because alcohol is a diuretic, it drains the body of necessary fluids and nutrients. According to the Daily Mail, "Strong, healthy hair rely on a balanced intake of nutrients and from plenty of water, both of which are depleted with increased alcohol consumption."
3. Fried foods
Let's start with something almost everybody loves: fried food. Now we all understand the struggle that comes with having to deal with hair loss, right? Well, studies suggest that if you want to lessen your chances of suffering from hair loss, you should limit your consumption of fried food.
High fat foods as well as hydrogenated oils should be avoided (or limited: this depends on your personal choices). These fats are linked to increased testosterone levels, which also leads to elevated levels of DHT, which as some of you may not know is linked to hair loss. But losing the hair on your head is actually the least of your concerns when you eat too much fried foods. You are also facing the risk of obesity, coronary disease, and even diabetes!
4. Food with Vitamin A

In ultra-high doses, vitamin A can lead to hair loss. A typical multivitamin won't usually contain a dangerous amount, according to JoyBauer.com, but an individual vitamin A supplement might. It's also related to compounds found in some medications, such as Accutane, says Wu, which could be why hair thinning is a side effect of some treatments. vitamin A foods includes: cereals, fish, liver, carrots and broccoli.
5. Avoid: Foods low in iron and zinc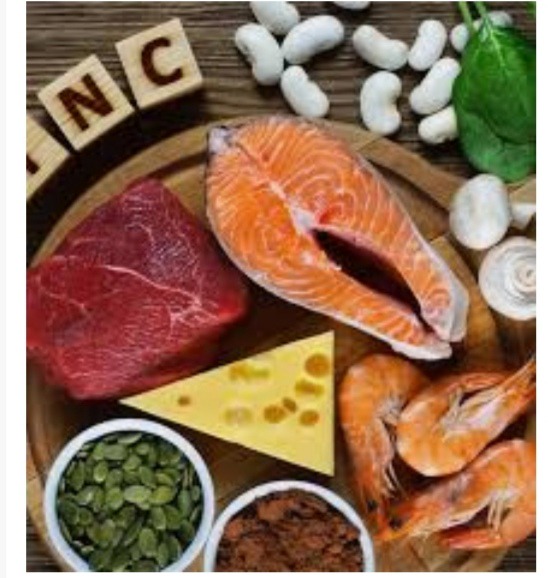 Skimping on these important minerals can lead to lackluster hair, Brissette says. If you want your hair to grow stronger, she recommends you get iron from any food that comes from an animal, particularly beef, chicken, and fish. Not a meat eater? Beans and leafy greens are also good sources of iron. And eating seafood like oysters and whole grains will make sure you get plenty of zinc.
source: Hair Loss: Foods You Must Avoid – Ask Debbie About Hair and Health
https://www.prevention.com/beauty/a20517391/foods-for-healthy-hair/
please follow, share and comment. thank you for reading.
Content created and supplied by: MicrobesAndUs (via Opera News )