Bleaching is very dangerous game to start with. I wonder why woman at specially put themselves in so much danger for a lighter skin. I wonder what is wrong with a dark tone colour.
The bleaching that gone wrong as a women skin suddenly turns into what I can call the leopard spots is something very intriguing to understand cause there are so many questions with no answers (why would you wanna change your skin colour? Who said light skin colour is more beautiful or more attracting?)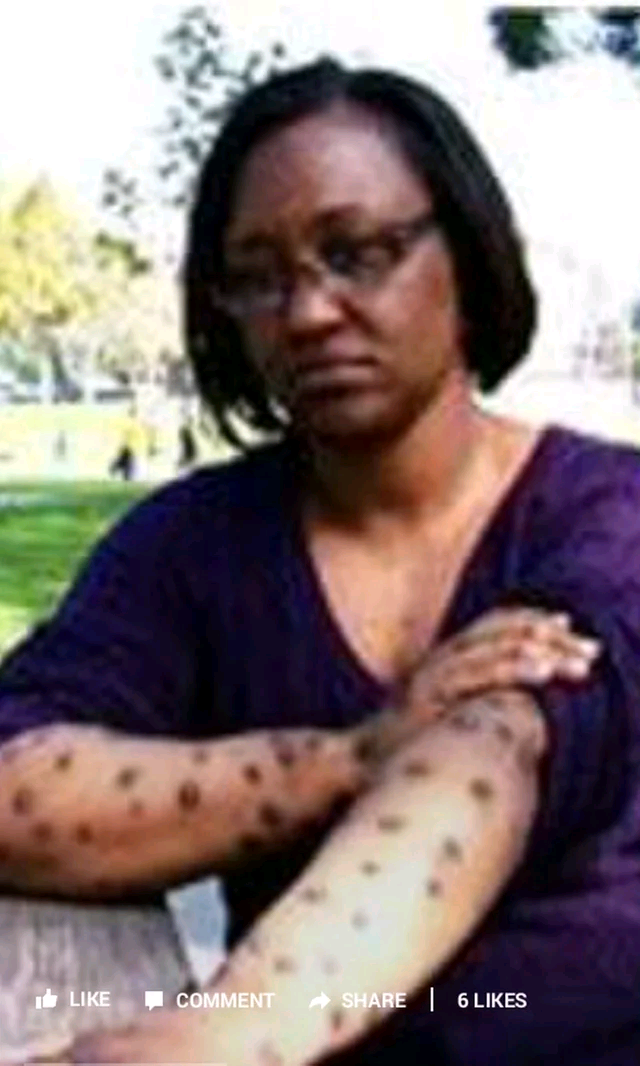 This is Owethu Mlilo from Witbank, she is the latest victim of how a simple skin formula can ruin ones true beauty and bring about great devastation and life threatening complications.
This lady here is from here in South Africa and she learnt in the most hardest of ways about the complications that comes with skin bleaching.
The cream was recommended by a friend of hers who had achieved amazing results with it. Owethu had tried many other bleaching creams before but none of them had worked. Her friend suggested she should try the new cream in town that would surely give her good results, and not only that; faster results.
And so she tried it. Within a few days she saw a slight change in her skin but her skin started to irritate and it wasn't long before she started seeing black spots appearing.
At first, she thought they were just a small side effect from the cream until they started to increase in number and size.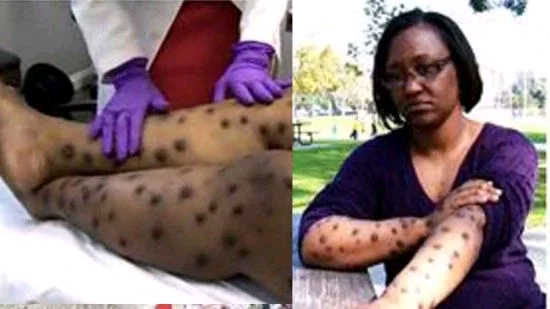 It didn't take much time before the black spots filled her skin and she stopped using the cream.
Now that she is full of spots like a leopard she wears long sleeve clothes and wears a hat and shades to hide the leopard skin she has developed.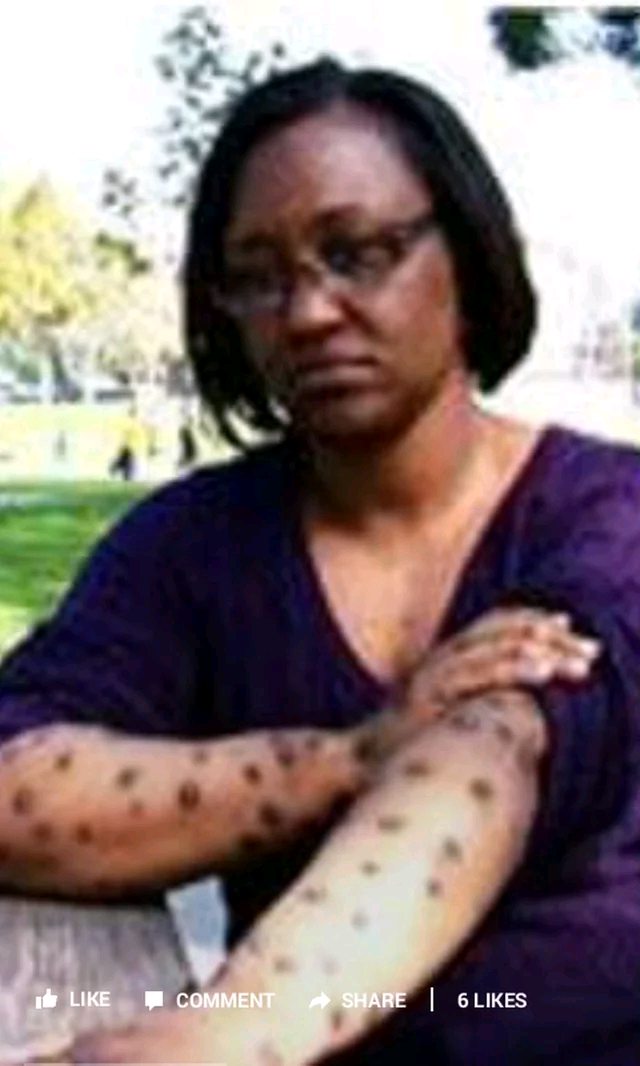 Everywhere she goes people stare at her, such that she is considering wearing the Hijab worn by Muslim women to cover herself.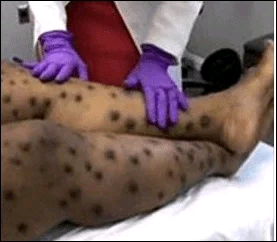 She regrets bleaching her skin. She is recovering and receiving treatment to minimise the discoloration on her body.
What your take on this, Leave a comment on the comments section below
Source: https://search67.com/2019/06/17/a-woman-develop-leopard-spots-after-bleaching-her-skin/
Content created and supplied by: TUDERUDE (via Opera News )