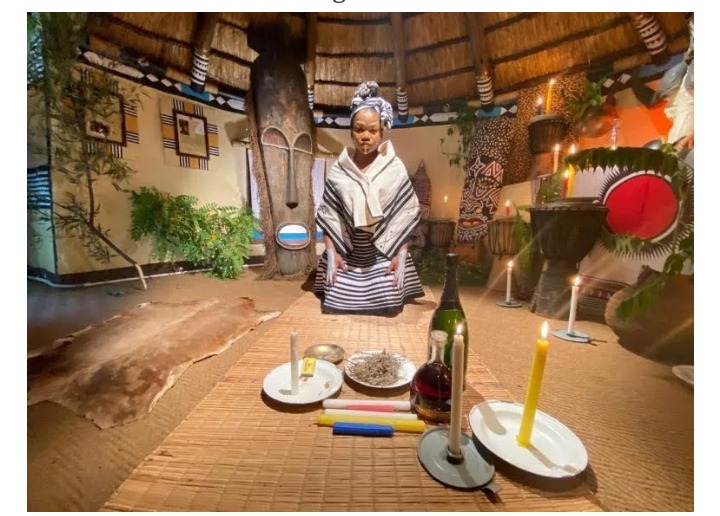 These days celebrities are coming out about many things in their lives, some are coming out about broken marriages, while other show us what they truly believe in.
Busiswa recently shared her behind the scenes life that no body had a clue about, she was showing off her life of respect to her ancestors, in what seems to be a special place for her to communicate with her forefathers and Mothers.
We can clearly see candles surrounding her, Live stock skin, either a cow or goat, "impepho" and some expensive whiskey or Champaign.
She took to Social Media to motivate others to be proud of their roots and must respect their ancestors for them to be guided to good paths of life in general, and she emphasized the importance of knowing your roots.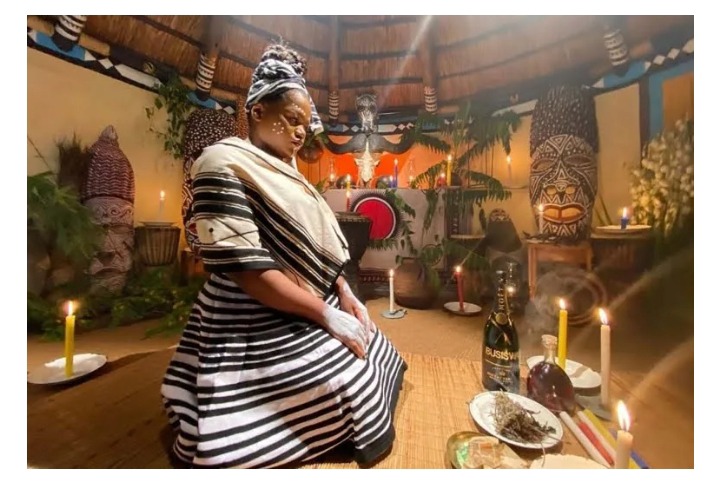 She went on make it clear that she is proud of her roots and people need to know that its by the grace of God and your Ancestors that you have a beautiful life and nice things.
However, not many people believe in Ancestors, some they opted to they the route of bible only, others took the route of Ancestors, while others believe in both "God and Ancestors" as savers of their life.
But the are those who do not believe in anything, they just believe that the good that happens in the lives is because of them doing it, not God or Ancestors did it, but one thing that every person must know is, what you believe in, is what's going to heal, protect and save you.
For example, if you have a headache and you do not believe in medicine, then taking a Grandpa will not help, but if you believe they work, 10 seconds after taking it, you feel better. Why?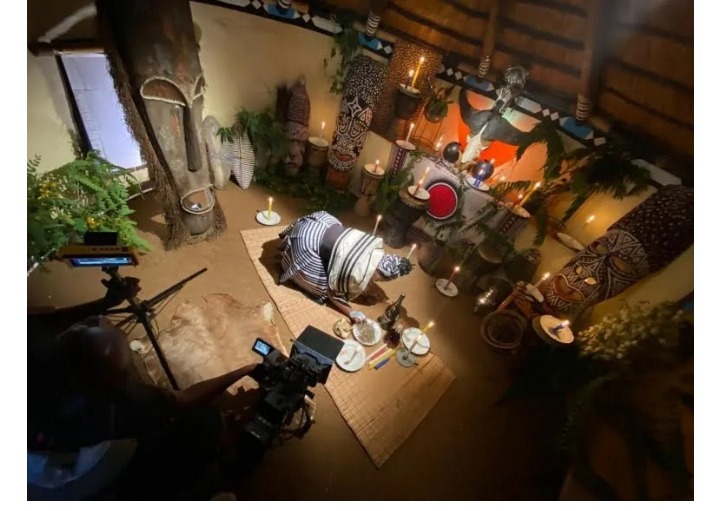 Probably it haven't started to even work but the belief is what makes you better.
So no matter what is your belief, you are safe when you truly believe in it that it will heal, save, protect and guide you in life.
Please share your thoughts about this " Ancestors and God" thing and say whether it helps or not and do not forget to share this article.
Content created and supplied by: Andisiwe(babe)kaLee (via Opera News )