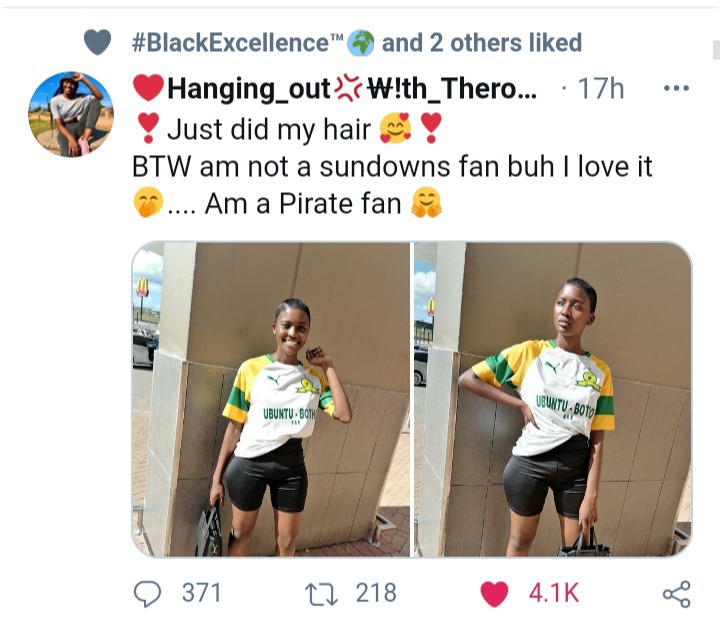 Twist will build or break you That is why it is very important to double check your post before posting it.People are always ready for violence and you may never know when the table will turn to you.This beautiful and sexy lady posted pictures of herself showing off her new hairstyle saying she just did her hair.Little she knew her post will trend and unfortunately not for a good reason.
People noticed something odd about her pictures. Something that made them question her.The twitter zoom community made sure that they investigated the pictures and unfortunately what they found was not pleasing at all.You can already imagine how it will feel like when instead of people complimenting your new hairstyle they talk about something else.On this pictures the lady is seen wear biker shorts and a Sundowns tshirts. She even mentioned that she is not a fan of Sundowns but a Pirates fan she just liked it.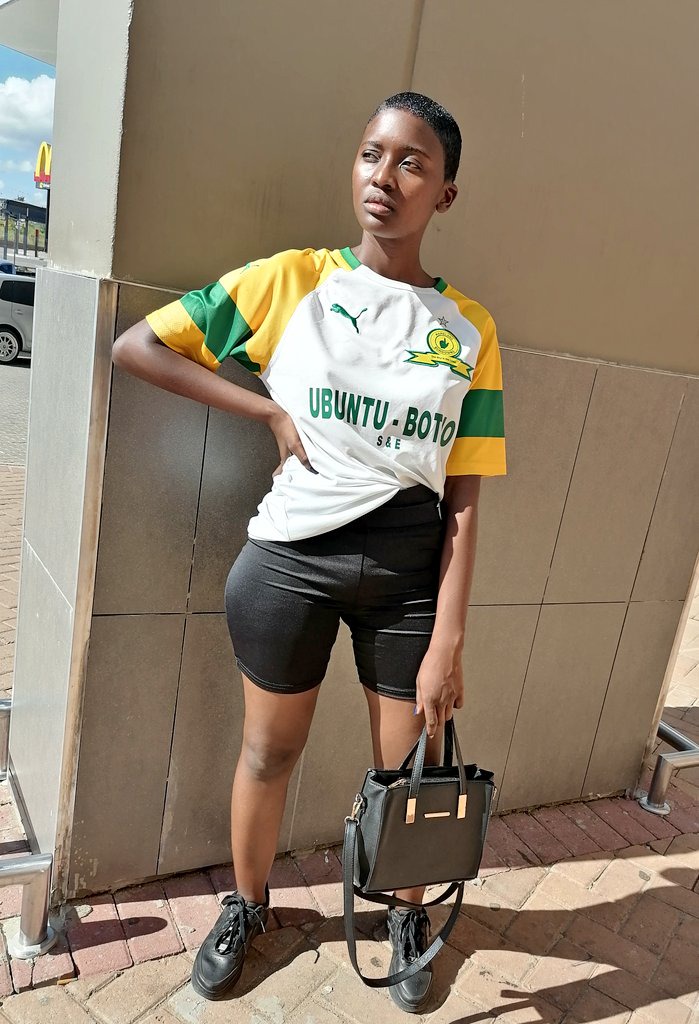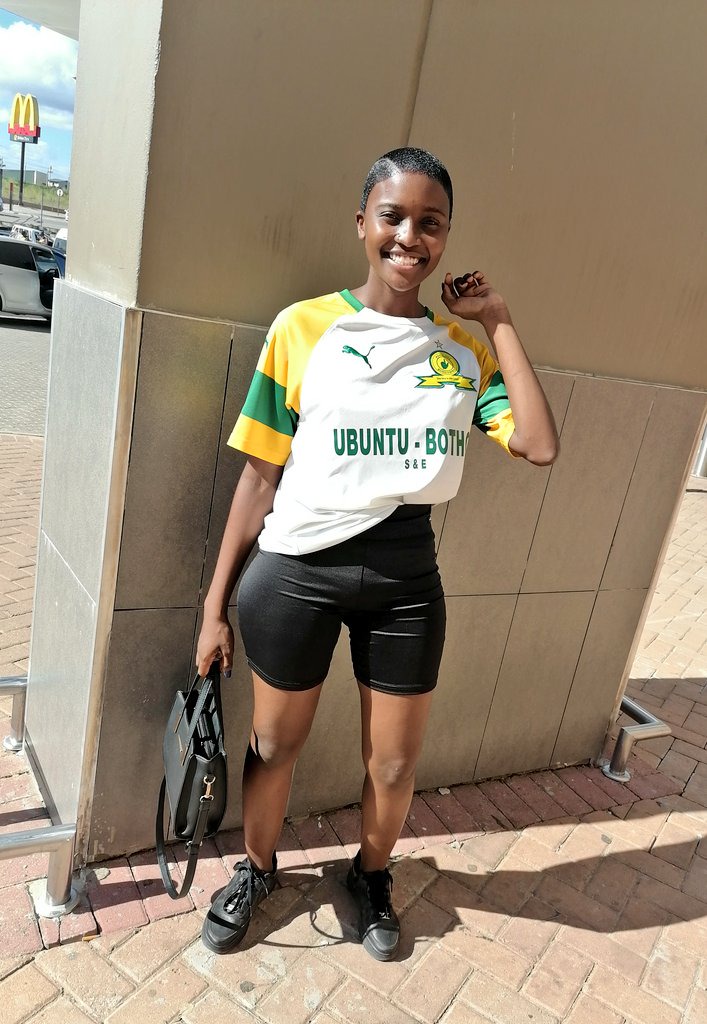 However her outfit told a different story about her personality. People zoomed in on her pictures and they believed to have seen something a women should never have.They was a print of a man's part that left many confused if ever she was a man or woman.But they did not keep that to theirselves instead they asked her what was in her pants.
Being disgraced in from of so many people internationally is not only disturbing but also heartbreaking and depressing. How will you walk around in confidence knowing that more than 5 thousands people think you are a man.Violence on Twitter is so ordinary one should be careful of what they post.You can be and ordinary person today and be all over the internet in the next second.
Here are dome of the heartbreaking comments she gots about her pictures.
@ChrisExcel102 Ufakeni lapho...Why idudle kanje
@AshanteTheron Ufajeni lapho
@Dinho2198 Zoom gang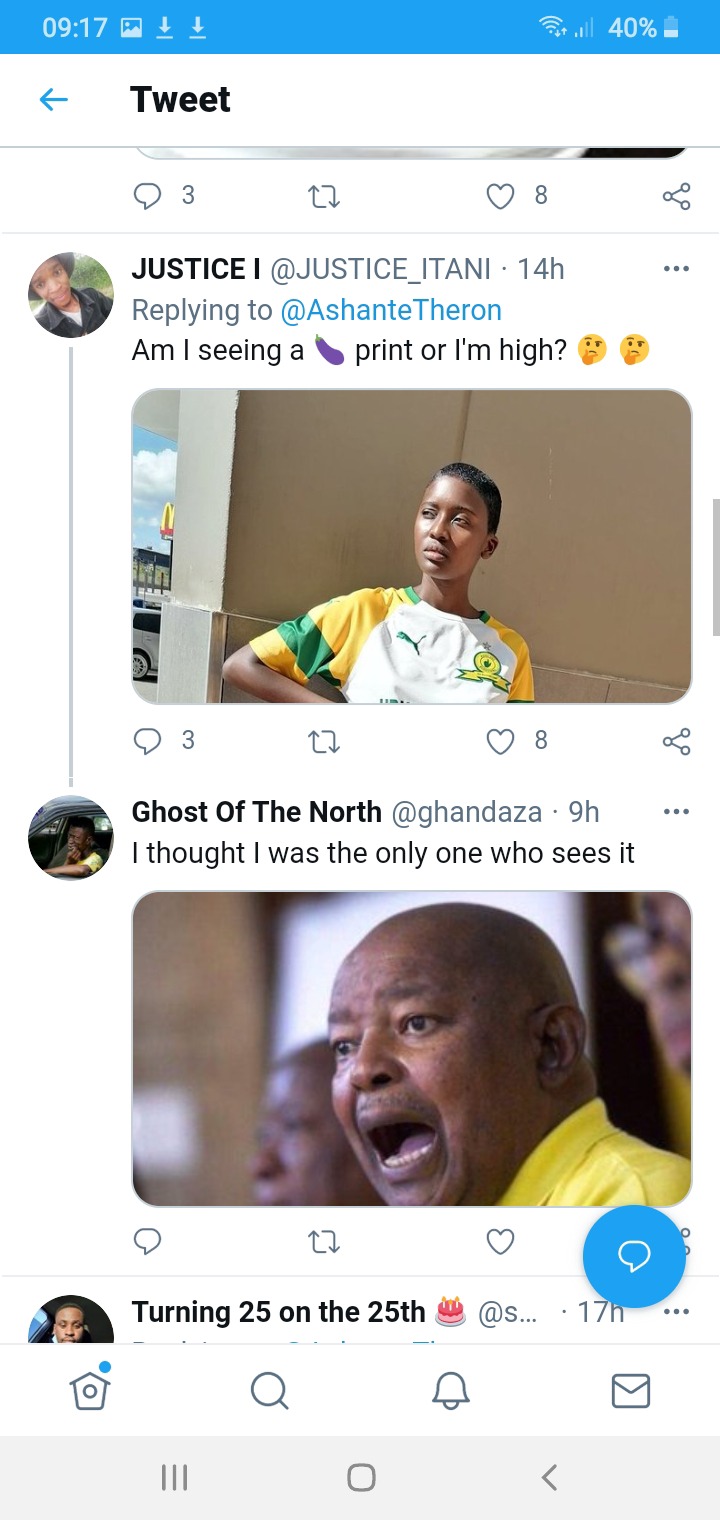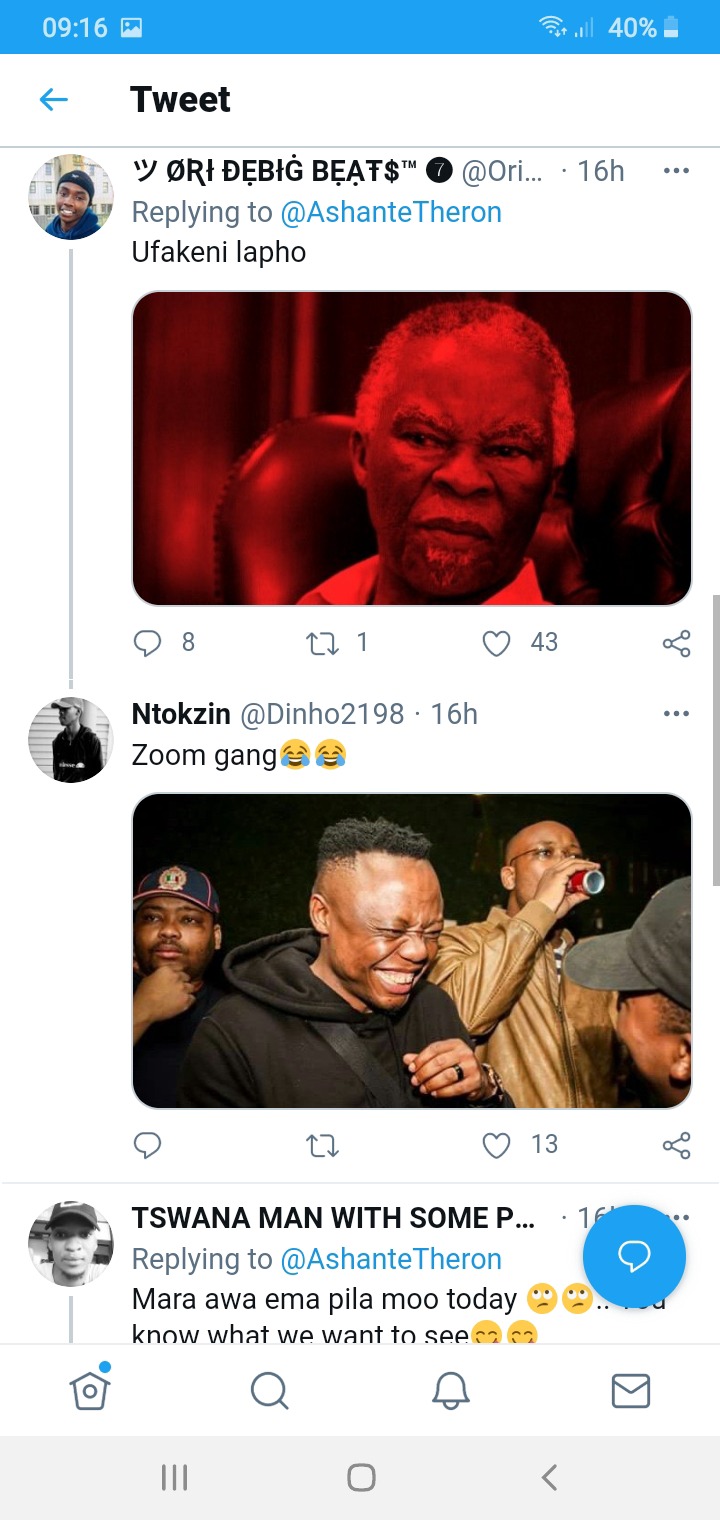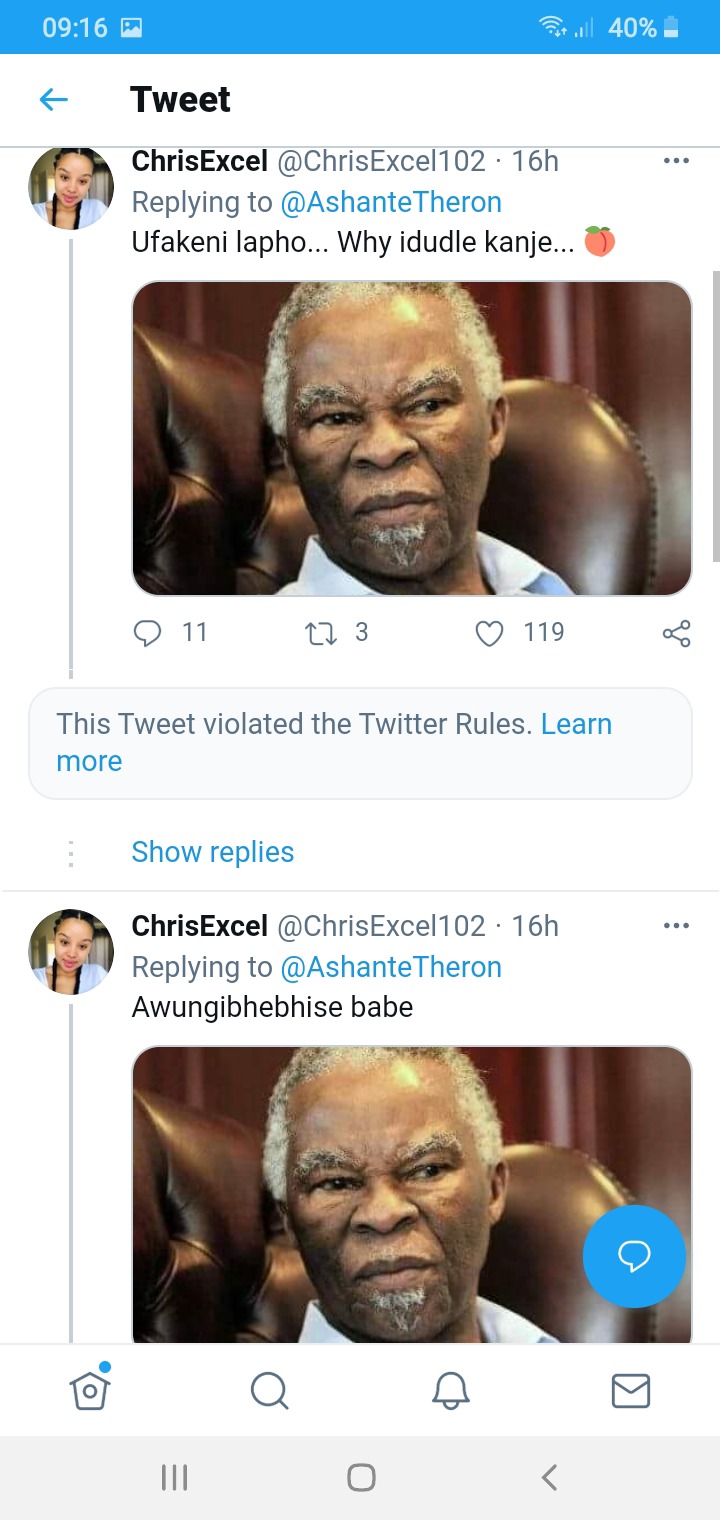 What do you think of this?we would like to hear your view in the comment section down below. Please like,share and follow us for more interesting news.
Content created and supplied by: 4evernews (via Opera News )