South Africans has been brainwashed by overseas markets for quite an extensive time, taking into cognizance that our democracy is still young. Being democratic means you are free to exercise your wishes and your mind and not be bounded by the boundary's of the norms, example go to school and get a job.
Our local fashion industry is blossoming as we witness designers and creators such as Rich Mnisi, Amaxhosa having garments that are costly as much as some of the italian garments and being well received internationally as well.
This what sparked the idea of DSTV soccer player to embrace and pay well deserved respects to clothing and sneaker such Tshepo The Jean Maker, Drip and Bathu, by wearing them as a team.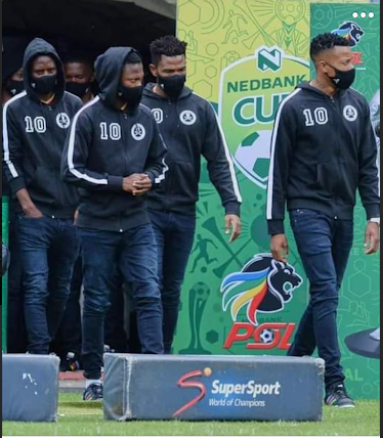 Above we see the players of the Buccaneers dressed in jeans of Tshepo The Jean maker while participate in the Nerdbank tournament.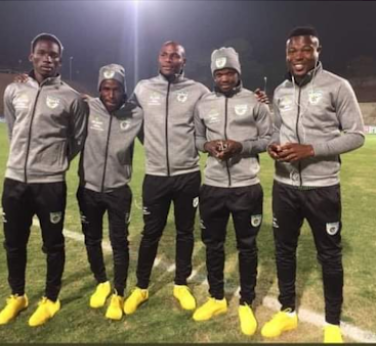 The Baroka players were also seen wearing banana yellow Bathu sneakers to mark the appreciation of the South African brand.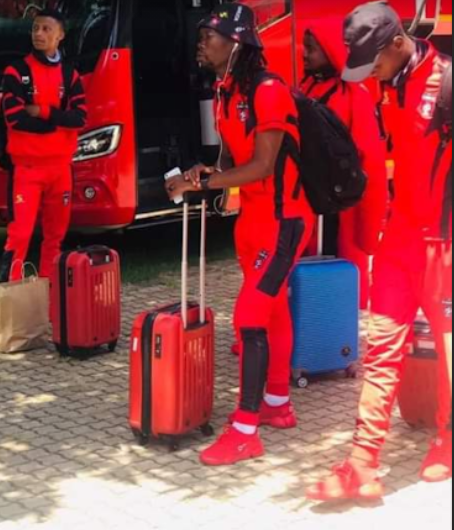 TTM player were dripping red in their matching Drip sneakers.
No one can dispute the fact that soccer is loved and very influential in the country. Therefore as the saying goes if the money circulates at home, the businesses will grow and also the economy will be strong to empower and employ other people.
Content created and supplied by: EgedHouseTrustee (via Opera News )