Pink with blackened lips using desi ghee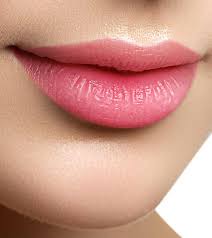 Even if you do not like eating desi ghee. Or maybe you don't like its scent. No problem. We are not suggesting you eat it at all. Rather, we are asking to apply this ghee on the lips for a few minutes. So that your lips are cracked due to the cold air (no more black and not too…
 Brighten lips with desi ghee like this
 The second herbal remedy to keep lips smooth is based on turmeric and desi ghee. Take 1 teaspoon of desi ghee and a pinch of turmeric. Mix these two well in a clean bowl. Ghee helps in maintaining moisture in the skin naturally.
 Regular use of desi ghee also keeps lips pink. Turmeric is beneficial in lightening your skin tone. If you have blackened your lips by using lip color and other lip care products, then this will help you in this too.
 This is the right way to apply ghee on the lips
 When both ghee and turmeric ingredients are mixed well, apply this mixture on the lips. You can also leave this mixture overnight. You can also store this mixture in a small bottle with a roller to make it easier to apply!
 However, after applying this mixture of turmeric and ghee you do not need to remove it as it will work like lip balm. But if you are having any kind of discomfort, then take a little cotton and remove it from the dry scab on the lips with light hands.
 Do this job immediately after cleaning your lips
 When the lips are clean, you can apply lip balm or petroleum jelly on them. This creates an oily layer on your lips, which does not let the cold air effect on the delicate skin of your lips.
 During the winter and especially cold air, do not hesitate to apply lip balm or petroleum jelly repeatedly on the lips. However, if you wish, use the mask even today while sitting in the sun. It covers your lips as well as the area around the mouth. The effect of dry air will make you less upset.
 It is an alternative to ghee
 If you do not like the taste or aroma of ghee at all and you are not in the mood to tolerate it, then you can leave honey on the lips for a while. You also add a pinch of turmeric to the honey and apply it on the lips.
 Leave it for at least 15 to 20 minutes, then wash it off and then apply lip balm or petroleum jelly if necessary. When cleansing the lips, use cotton to make it easier to remove the dead skin on the lips. This will make your lips soft and beautiful like the effect of desi ghee.
 Way to prevent lips from bursting
 During the winter season, lips crack very quickly. Because their skin becomes very dry and then blood comes out of them. To avoid this problem, lip balm on lips is not enough. Rather it is important that you clean your lips every day. If you do not remove this dead skin of the lip deposited as a crust, then your lips will keep bursting. So do scrubbing. Then whether you use ghee or honey. It depends on your choice.
 Read in aweking news for better reading experience
 Enjoy now
Content created and supplied by: SeebuBlackberry (via Opera News )