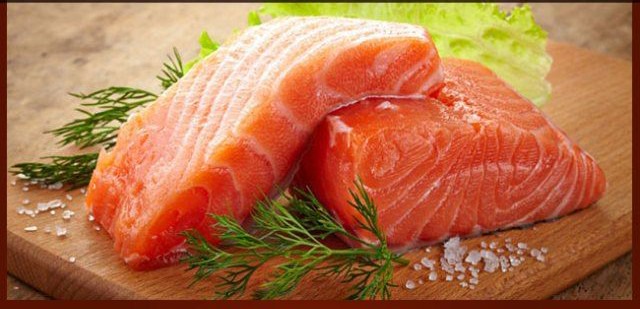 Salmon is a great source of omega-3 fatty acids which are great for bone and joint health. As well as improve brain function.
If you pair salmon with a scoop of collagen peptides boosting ingredients such as lemon, sweet potatoes, kale and avocado. You have yourself a great anti- aging meal.
Salomon is a great source of high quality protein, vitamin E and Zinc.
The beauty nutrition: omega-3, fatty acids, vitamin B12, B6 and D.
Also don't forget the protein and potassium.
It will leave your skin glowing. Decreases your pores from getting clogged. Helps to remove fine lines and wrinkles.
Leave your skin moistures.
Try to eat salmon at least 2-3 times a week.
I hope you try it. Can by a bit on the expensive side but you can try it out. At least once. Or at least get a supplement that contains it.
Stay safe and healthy.
Sources: Google and Pinterest.
Content created and supplied by: Julliesjennilee (via Opera News )