The very first reason for wearing an ankle bracelet is that they enhance the beauty of the feet. Apart from adorning the feet, wearing anklets also offers several health benefits to the wearer. The ornament producing a melodious sound activates the lymph glands in the body,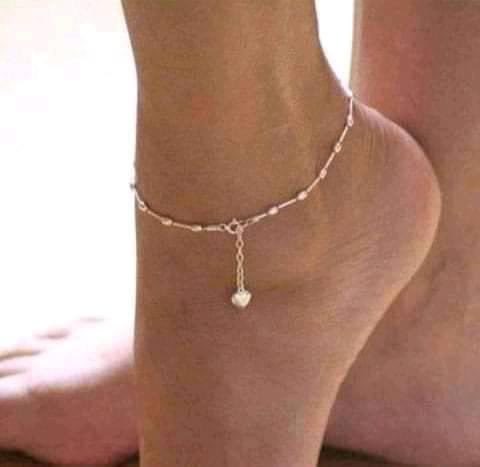 Eish I might not understand her situation or even worse i might not even understand why she is letting this person to treat her this way, but one thing I understand is that this behaviour is unacceptable and she needed to fight for her dignity.
They are no different from the African Anklets but they just differ in design from culture to culture. This is the same with Waist Beads and Belly Chains but we've transformed everything into fashion and some things have lost their real meaning.
Cdre, with draw that statement with immediate effect. I have a pierced tongue but I have never ever been a "SEFEBE" nor will I ever be. Unamused face
As a proud citizen of this beautiful country where Shaka Zulu brother Dingane sold the land to the whites bcoz of mirror and bottles of whiskey I have nothing to say
Content created and supplied by: Mzansi'sBest (via Opera News )