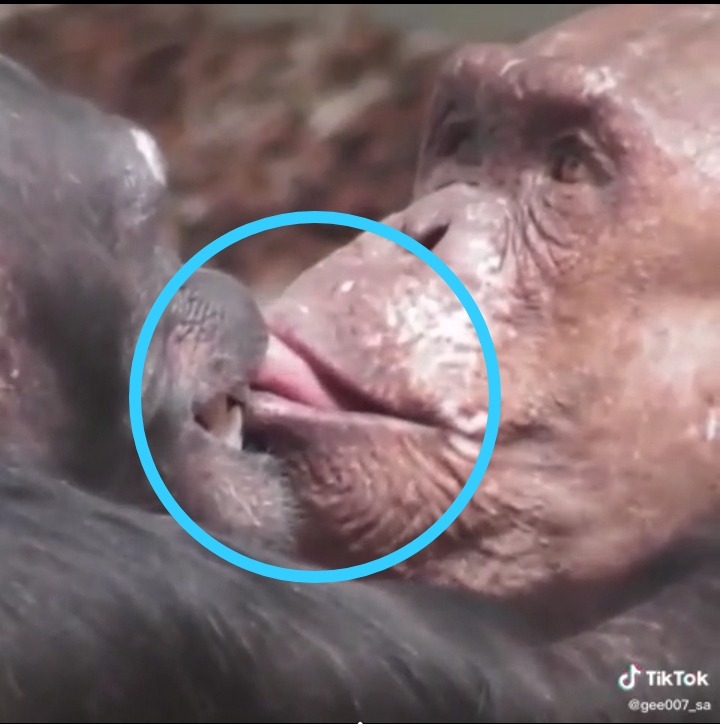 Screenshot cred: WatsApp
Heartwarming, two Apes were spotted showing affection to each other.As humana we sometimes forget that we are not the only ones who can give love & show affection. Thus people get amazed when they spot two animals showing love to each other.
 Human or Animal we all have emotions therefore it shouldn't come as a surprise when we spot animals doing things we only thought that they are not capable of. They can mate and cuddle just like humans and we are taught about that in schools.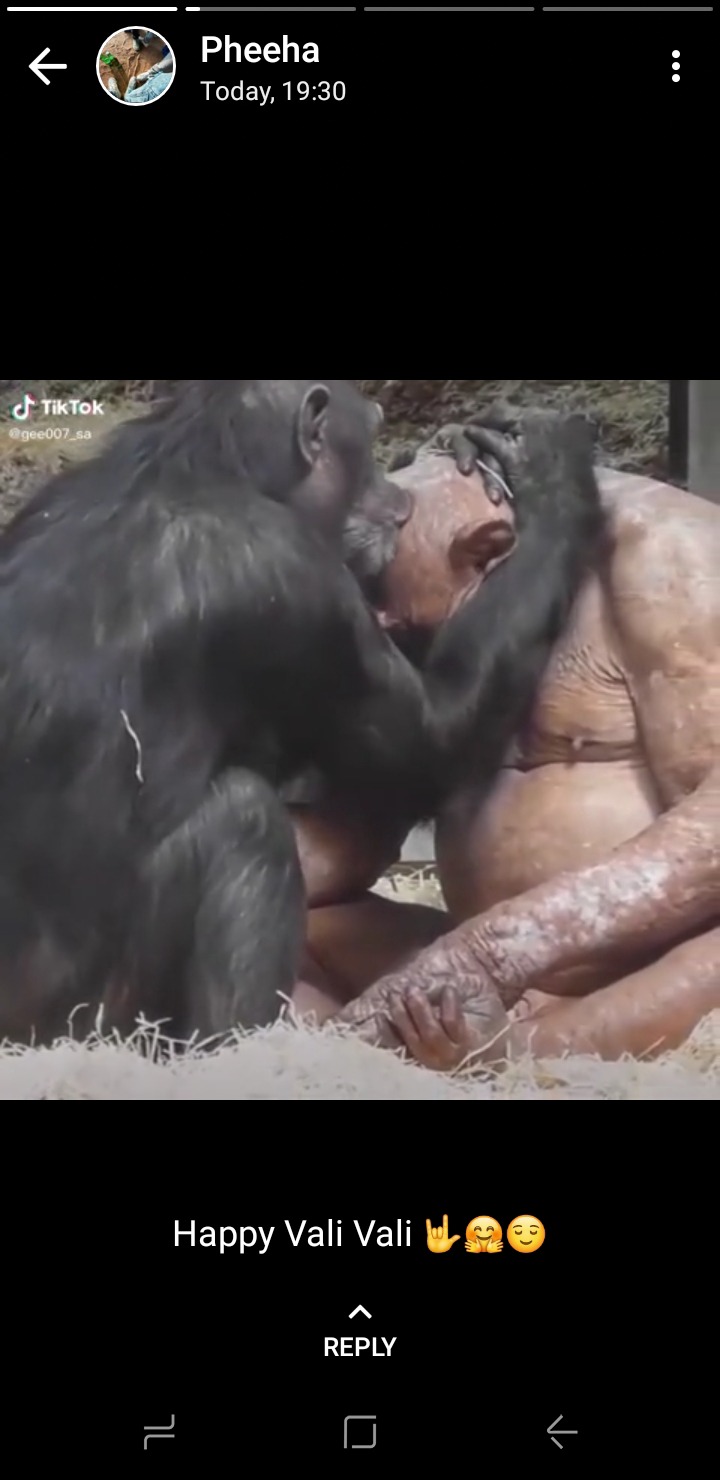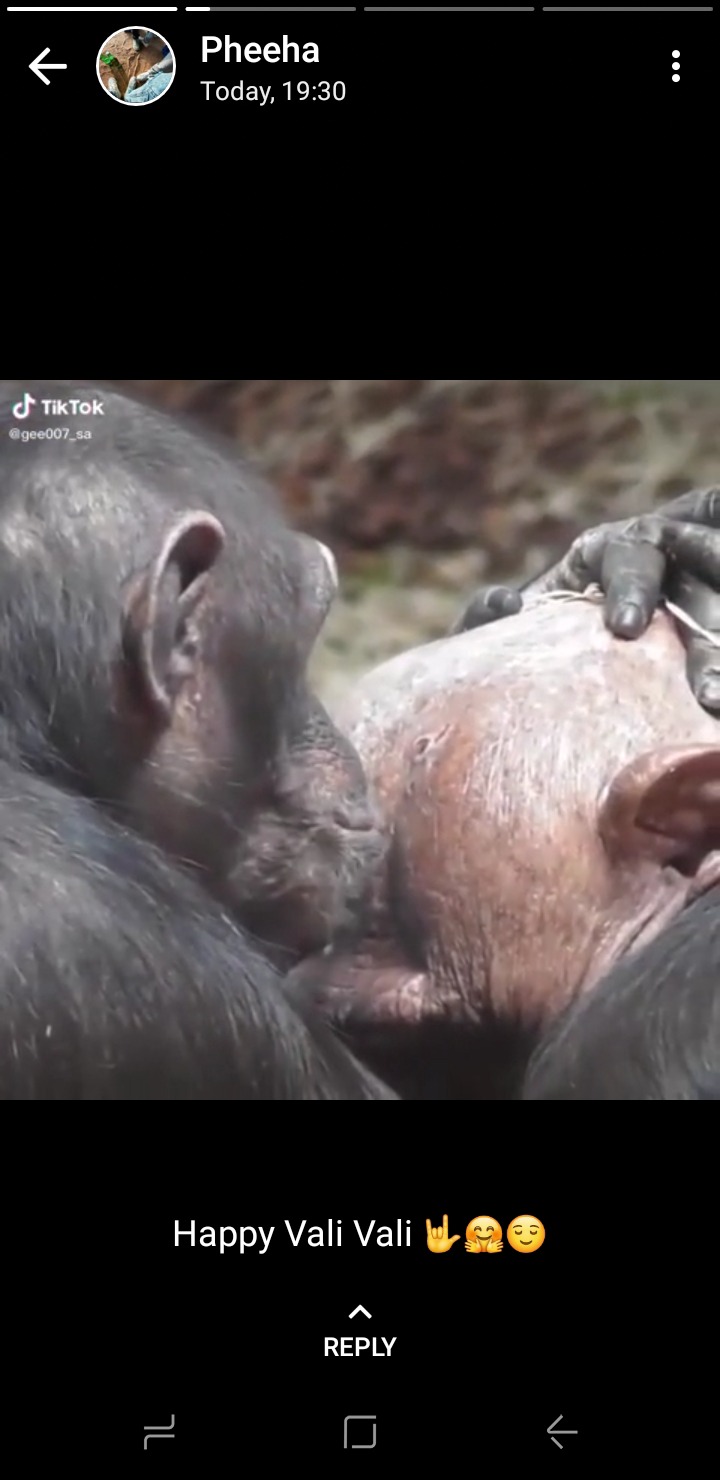 Screenshot cred :WatsApp
A lot of people, especially kids, think that animals are supposed to just wander around the woods all day and nothing more. It's not the truth because they can sometimes behave like humans and they adapt very easily. We need to educate ourselves about animal nature so that we don't get surprised when we see them getting affectionate. 
Ignorance is stopping us from learning about things that surround us and when we accidentally see them doing stuff we don't have knowledge about we get surprised.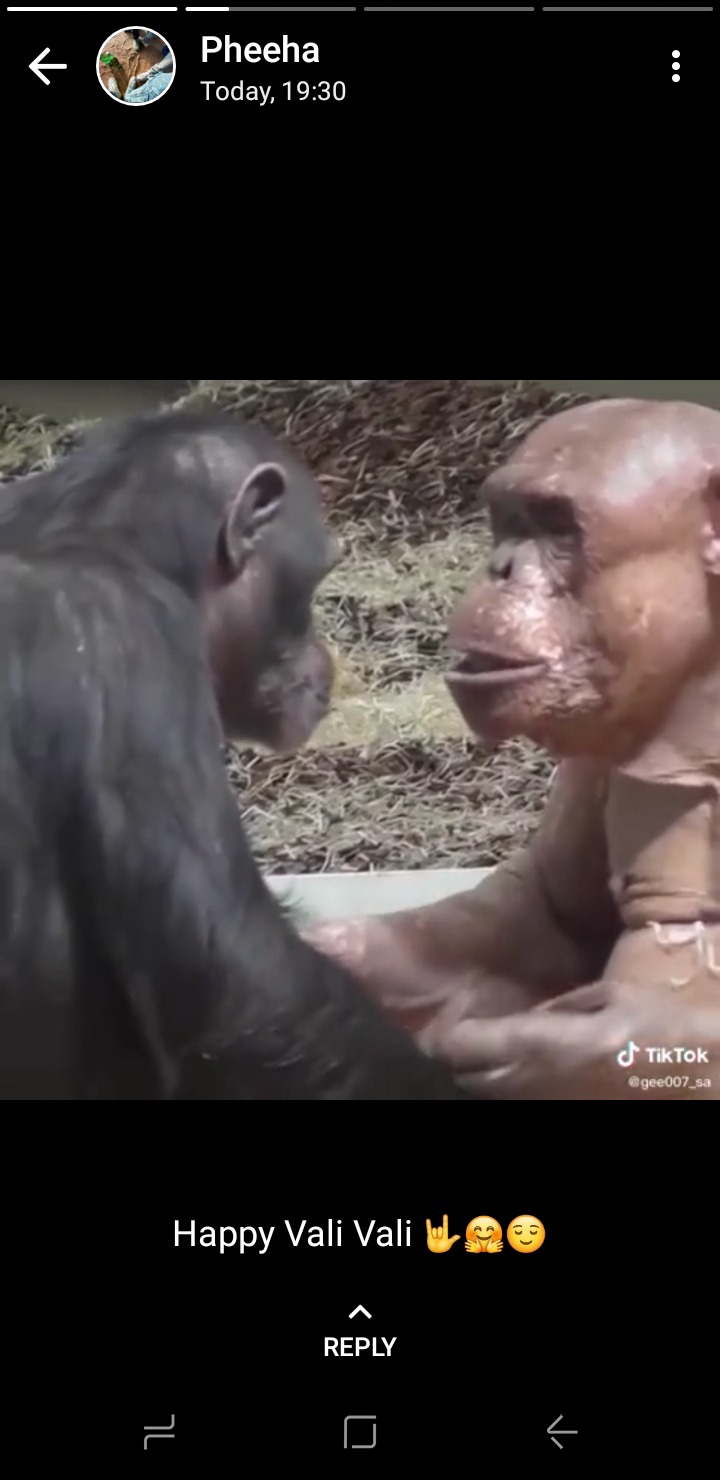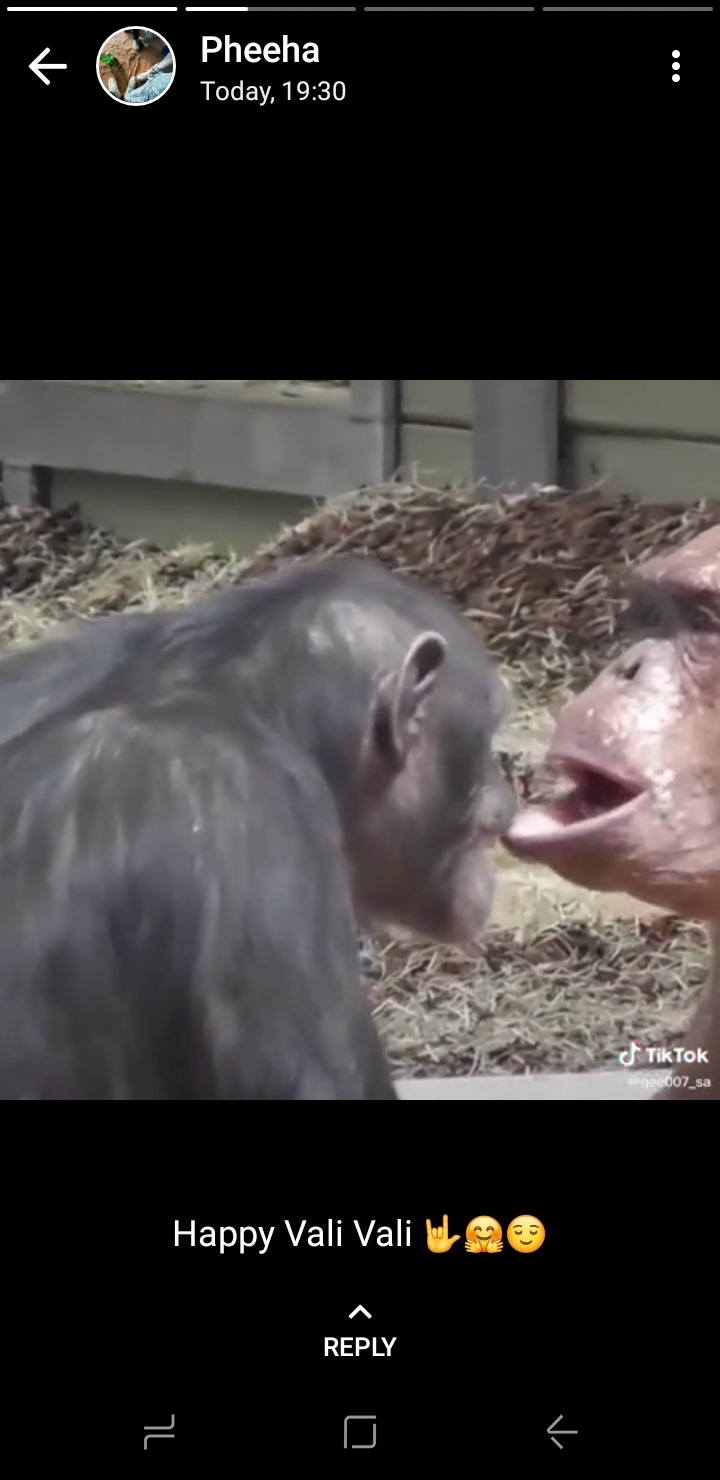 Screenshot cred: WatsApp
Someone posted a video of two Apes having fun and captioned it happy Valentine's day. Of course a lot of people were surprised and left in horror as many of them didn't think animals could kiss or hug. Others were jealous because animals seem to have more fun than they do.
It was a sad Valentine's day for many single people and when they saw that even animals can spend some quality time together they were in awe and didn't know how to react thus they thought even animals are having fun.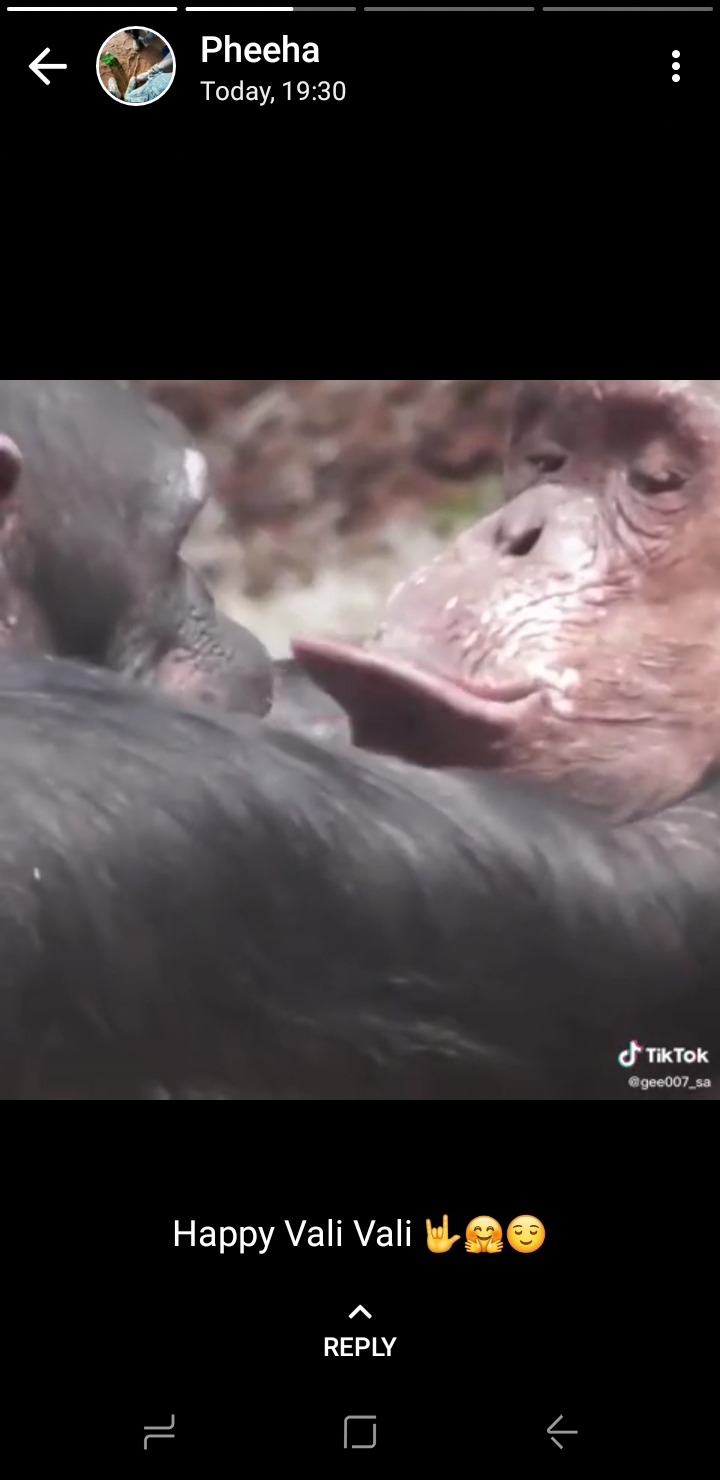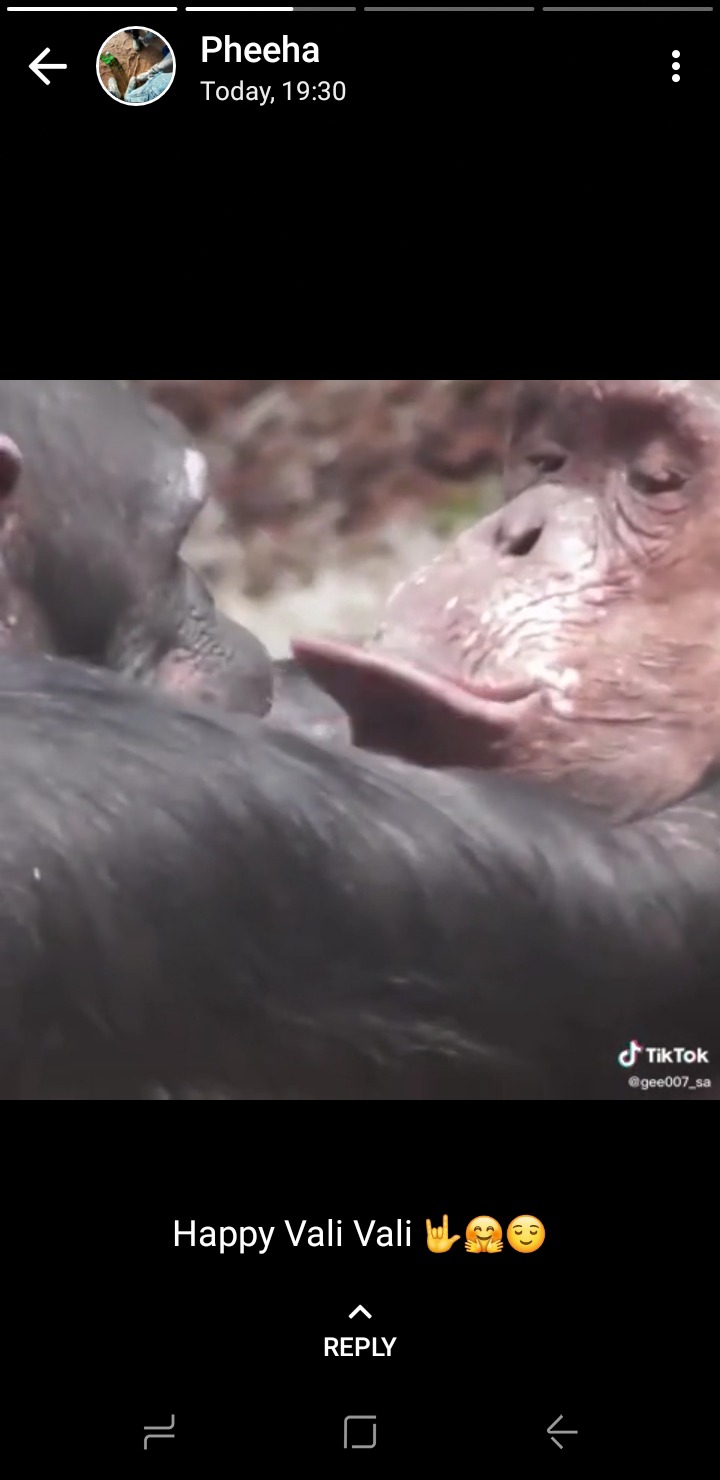 Screenshot cred : WatsApp
In the video the other Ape seems to be taking care of the other and making sure that it treats the other one special. It kept cuddling it just to show off it's affection. Everyday is Valentine's for them unlike us who only celebrate love on Valentine's day. 
This video caused a stir on WatsApp and left people in awe. Almost everyone was sharing the video as it is a beautiful video and it deserves to be shared. 
I've never seen something as beautiful as this video and love so real that everyone can see it. It's so heartwarming and these animals deserve love and more love.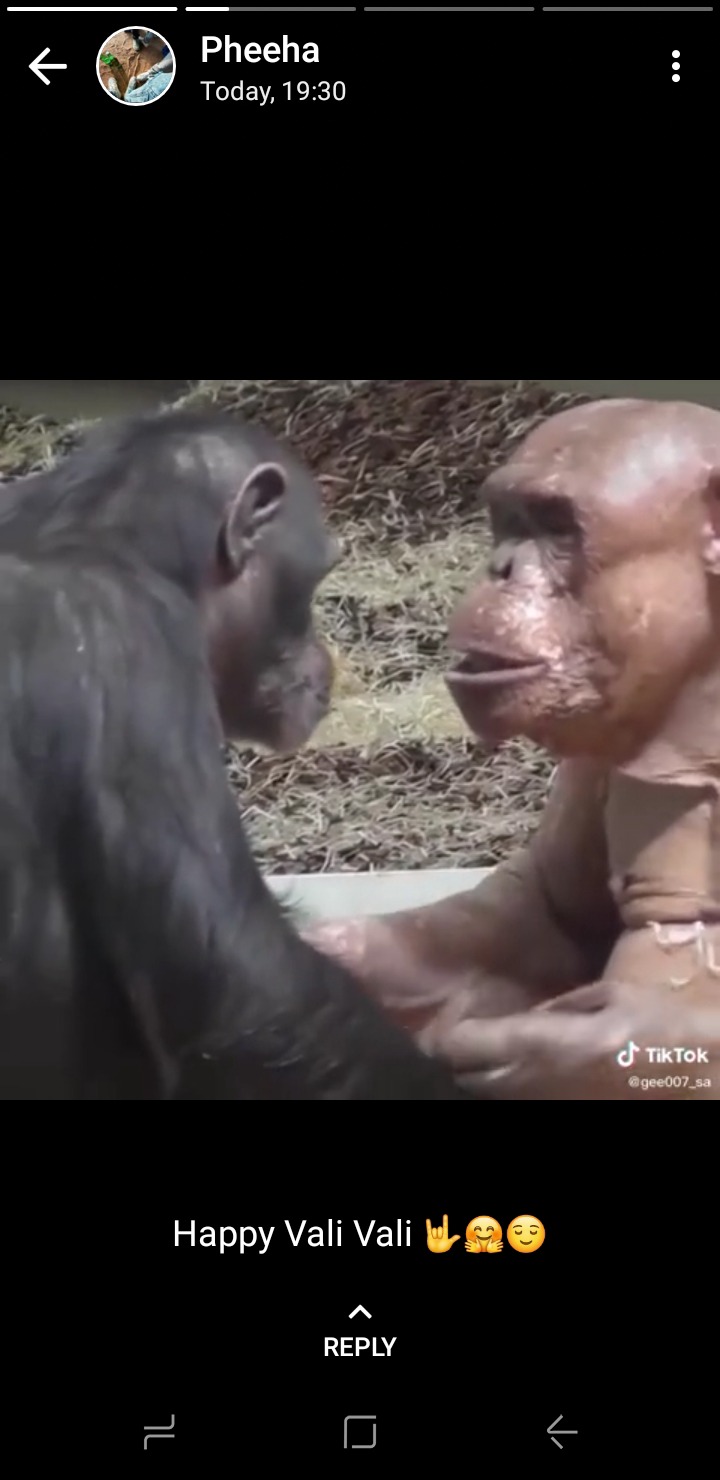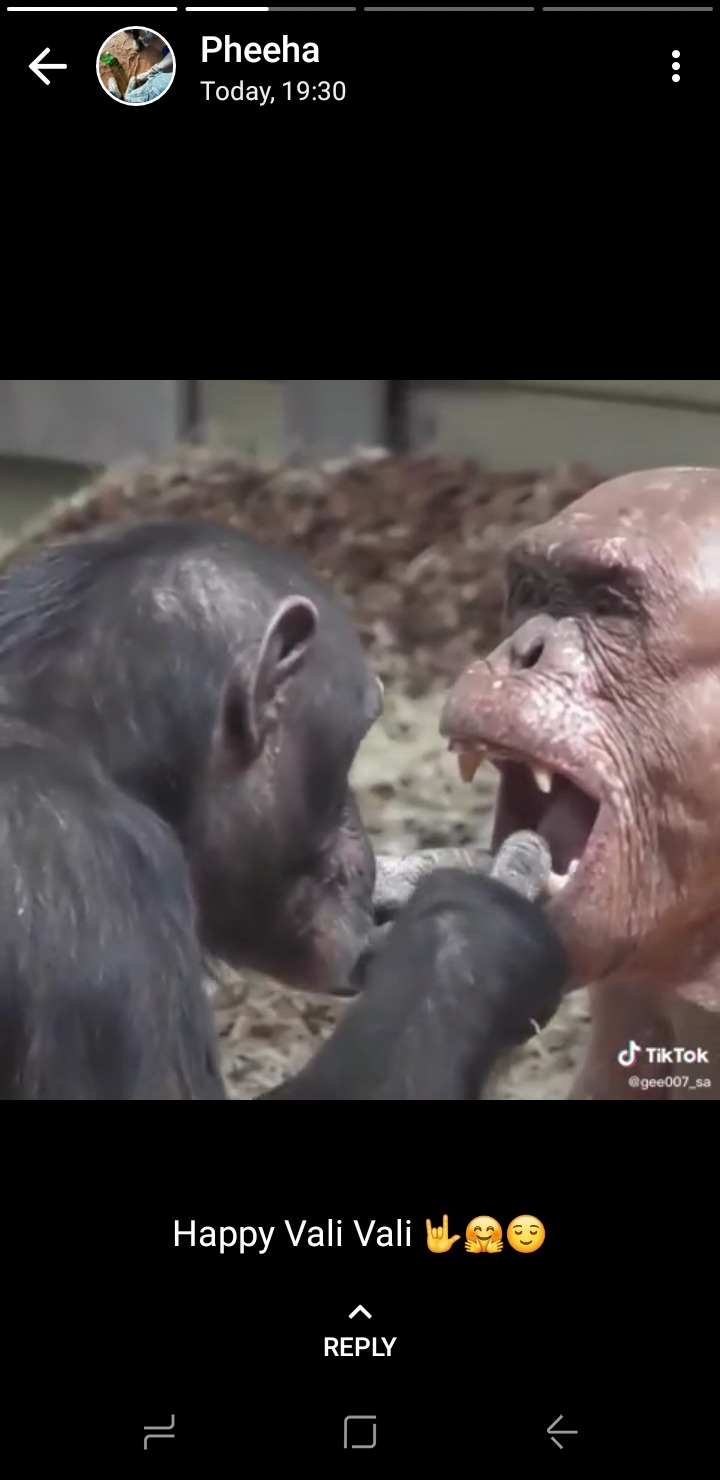 Screenshot cred: WatsApp
Content created and supplied by: Perse05 (via Opera News )