I know that they are so many different types of snake's in the country of South Africa which means that they will be a lot deaths in the country because of these slimey snakes that are roaming the country like they own it or something.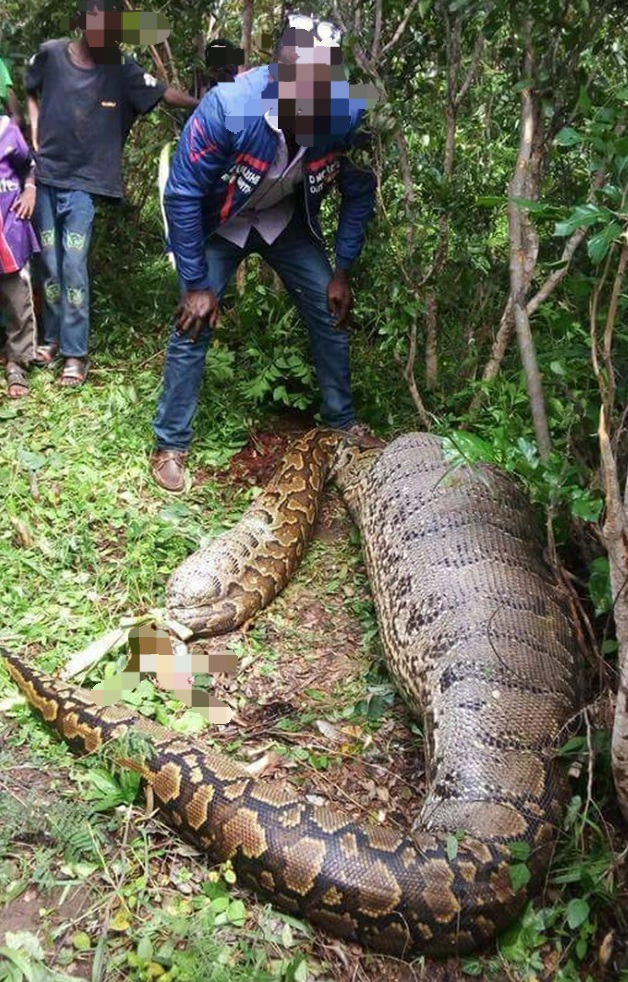 Now in this case of the missing child that was found in the stomach of a very huge python is just scary to me honestly. And I think that this is something that we should really be worried about and the father of the child is 50 year old Mbuyiseni Mulaudzi from Limpopo who was heart broken to find his beloved son in that state.
He told the police that his 14 year old son went out to play with his friends in the valley and when he went to call him back home to bath the other boys said they don't know where he went.
And after two whole days of the village and M Mulaudzi finally discovered the body inside a huge snake which was struggling to move because of the large meal it had devoured.
Content created and supplied by: Extra_Sauce (via Opera News )