Would you buy a snake online? well if you one of those people therefore you are in luck. One Facebook user by the name of Nathy Mtshali is selling their pet python snake. The user to their Facebook to post that the snake was up for sale at R3 750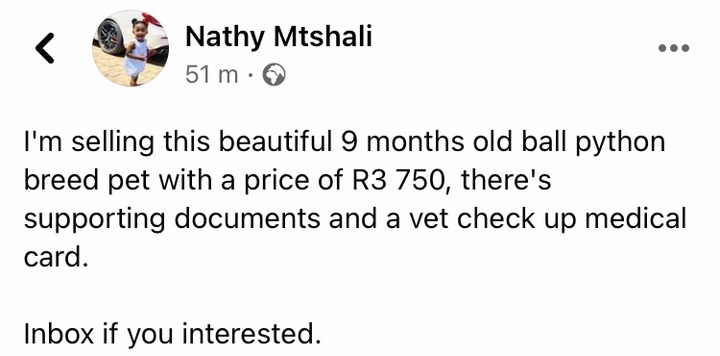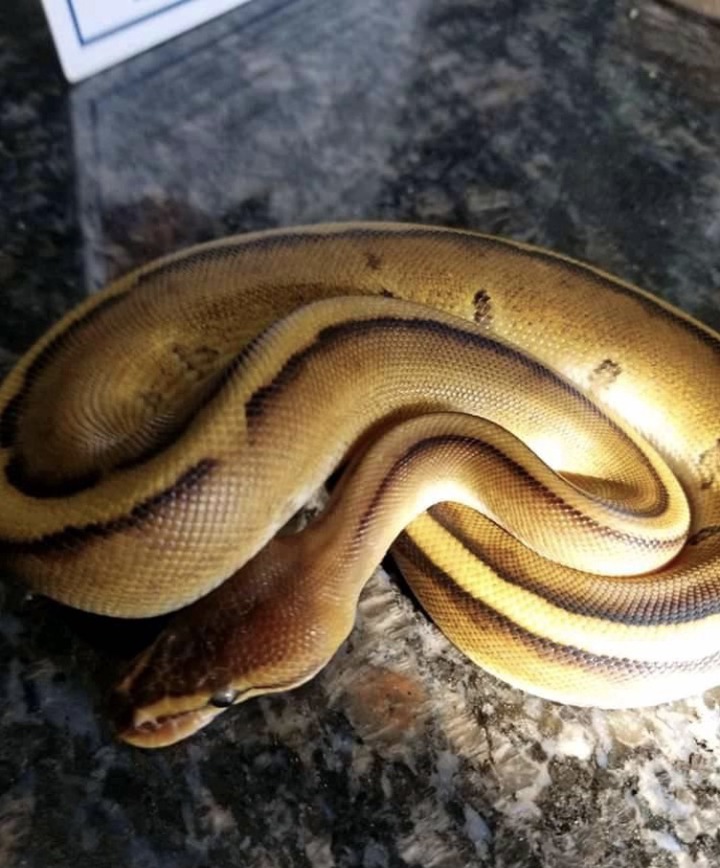 Most people were shocked as were we, it's rare to see a black having a snake for a pet, as people will assume the worst. Nathy says it is harmless, no venomous, and friendly. But other Facebook user was not convinced.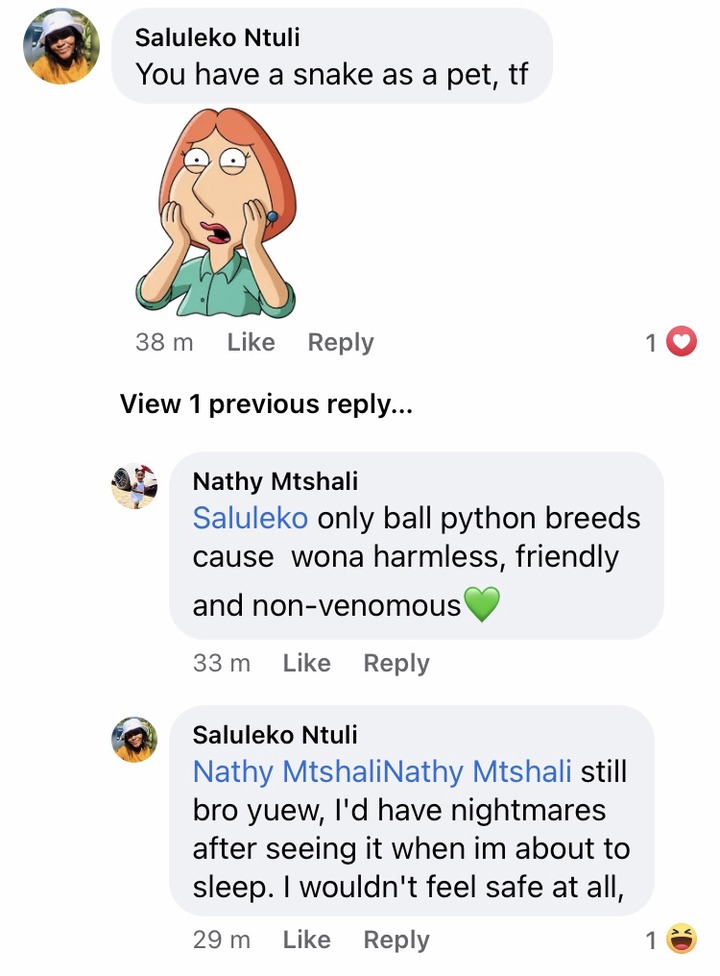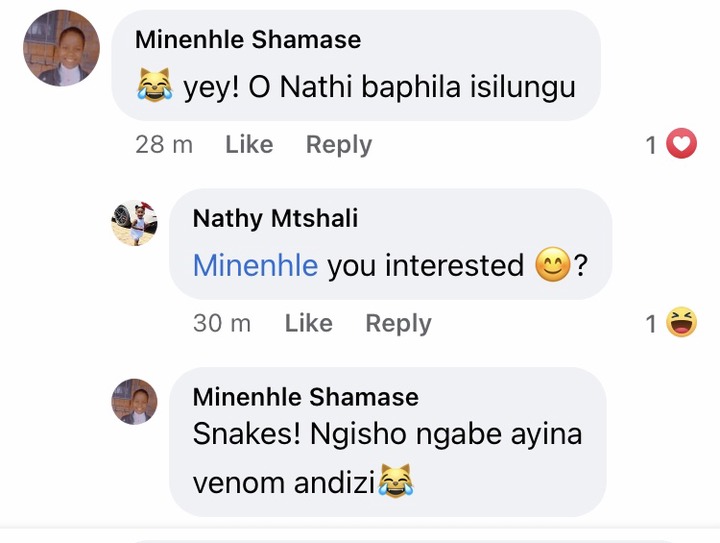 While someone accused Nathy, of trying to sell the snake because it was not making them any money, but Nathy says it is just a pet.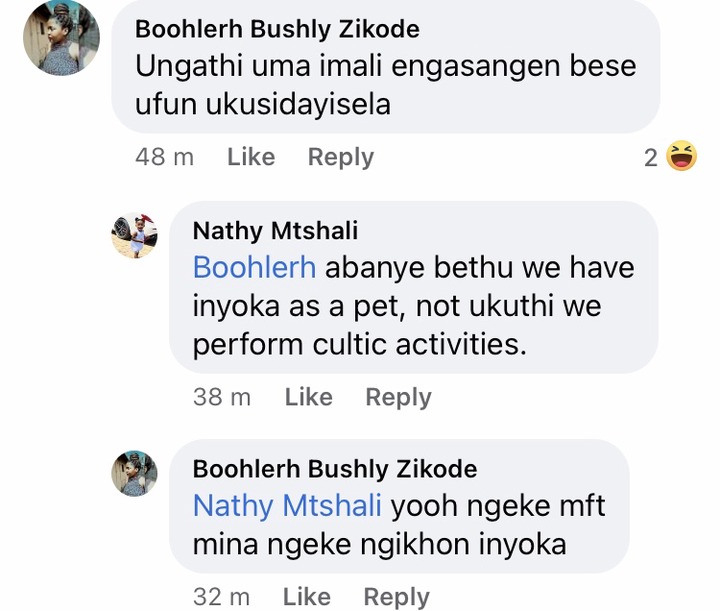 But it wasn't all negative as some were interested in purchasing the reptile. Boitumelo Mohlala, commented asking why Nathy was selling 'her' snake.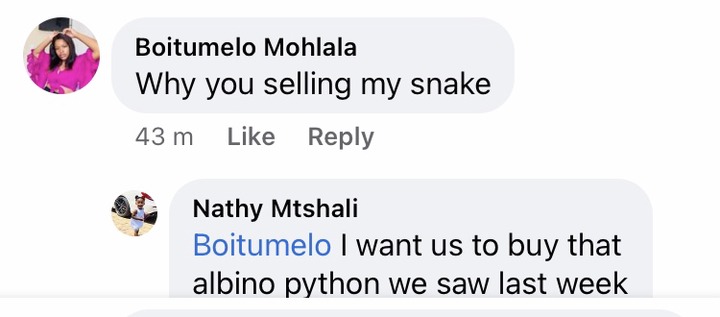 Then someone was interested, but they were broke and went on to tell a touching about they love snakes.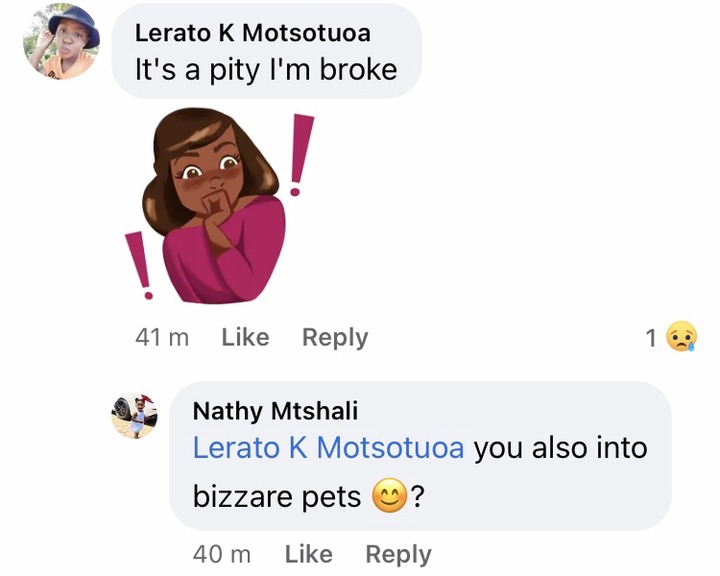 And how they used to own a Python at home, but it was sadly killed when people in their community invaded their home.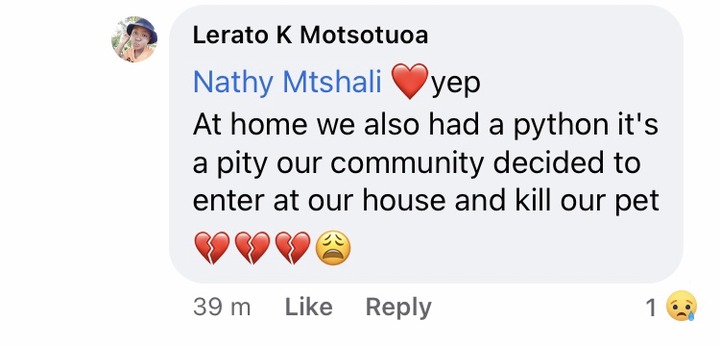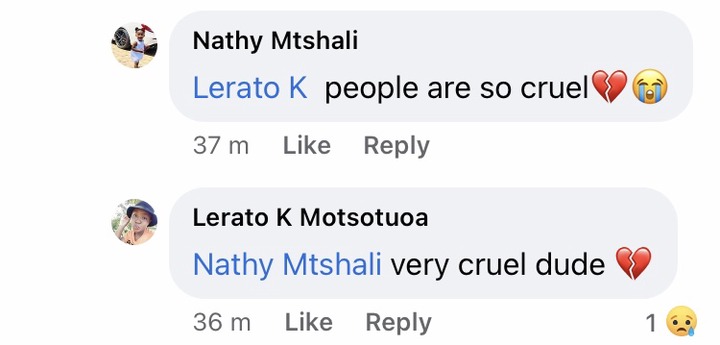 My question to you loyal reader is that, is it wrong for a black person to have a Snake as a pet? and would you buy one yourself? Let me know in the comments section below. If you enjoyed this article, please do Like, Share, & Follow, for more articles and the latest news.
Source:www.facebook.com
Content created and supplied by: CAIRO-MediaNews_SA (via Opera News )