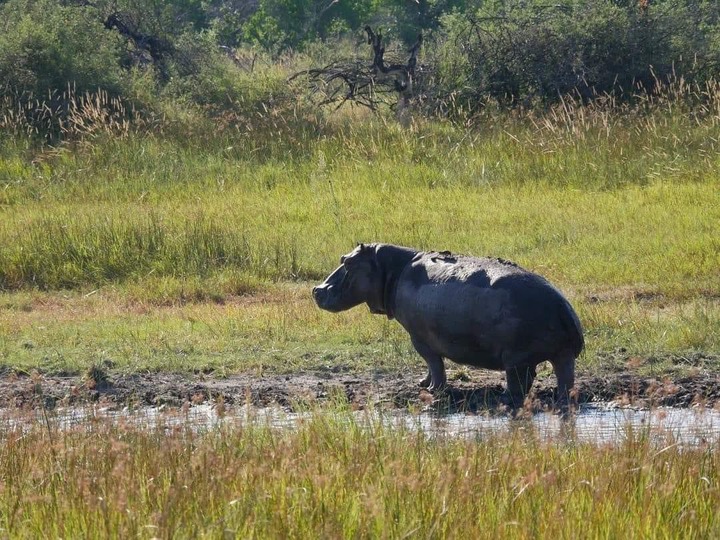 Limpopo province is not far from the Kruger national Park where lot of animals reside. Animals most of times are reported to have escaped from where they reside to people. Among the animals, some are dangerous animals that are danger to animals. Whenever an animal such as lion, tiger, hippo escape, an alert is issued to people because those animals can cause danger and are capable of killing human beings.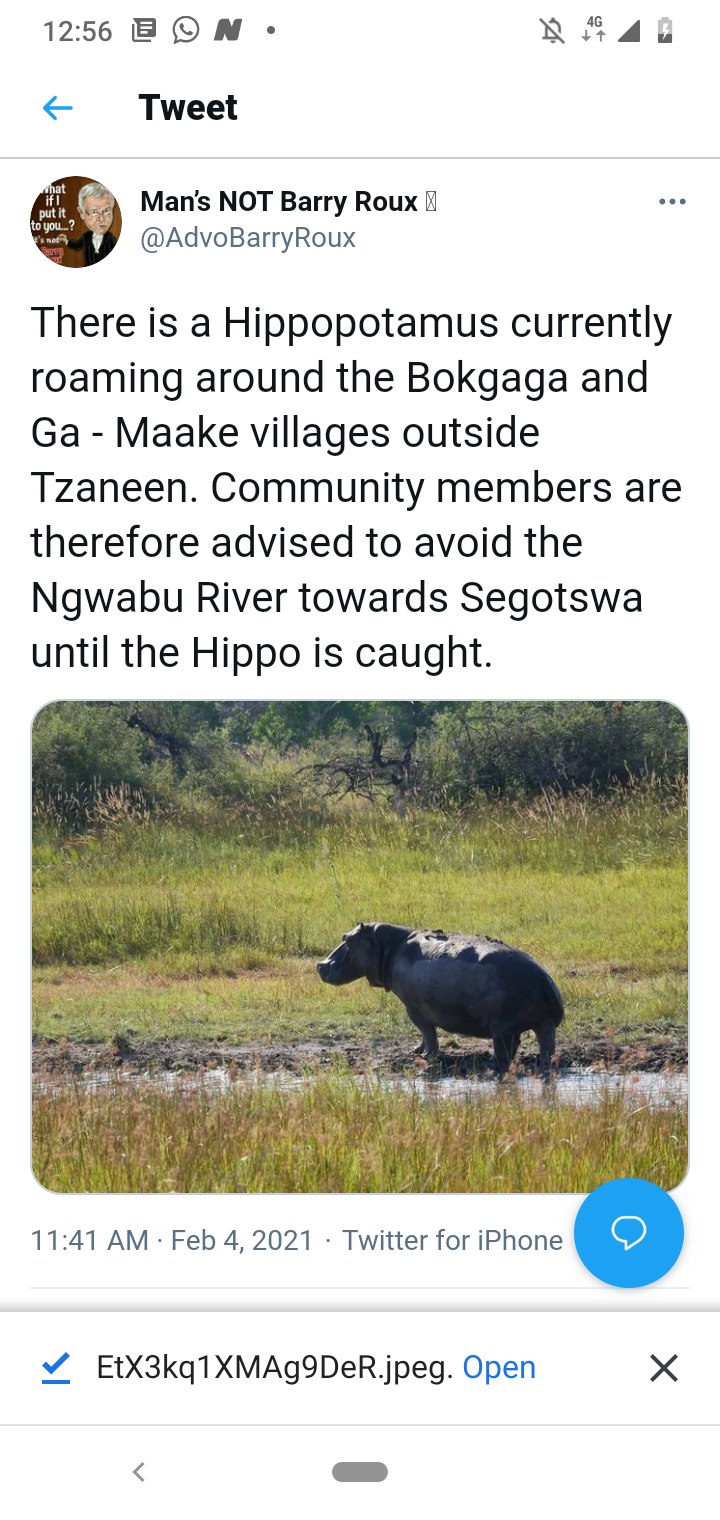 According to a tweet, A Hippo is currently roaming around the streets of Ga-Maake villages outside Tzaneen. Communities are advised to be aware when walking and avoid the Ngwabu River towards Segotswa in the Limpopo province. Communities is also advised to spread the message and to check the kids up until the Hippopotamus is found.
Spread the word to the Tzaneen Communities more especially the above villages about the Roaming hippo. Share this article with friends and family for awareness in the Limpopo province and don't forget to follow me for more latest updates and news.
Content created and supplied by: Latestnews24/7 (via Opera News )